Deadly summer scorcher rages on as millions try to beat the heat from California to the Northeast
More than 151 million people across the country are under some kind of heat alert ranging from Heat Advisories to Excessive Heat Warnings, like in New York City, which hasn't been under an Excessive Heat Warning since August 2021
Hundreds of millions of people from California to the Northeast are trying their best to stay cool as a coast-to-coast heat wave continues its deadly assault on the nation.
Record-breaking temperatures have scorched the western and southern half of the U.S. for weeks, putting a strain on power grids and has led to the deaths of dozens of people.
This week, however, hot temperatures have expanded to the east, putting millions more at risk of experiencing heat-related injuries.
America on heat alert
Heat alerts in effect across the U.S. on Thursday, July 27, 2023.
(FOX Weather)
---
More than 151 million people across the country are under some kind of heat alert, ranging from Heat Advisories to Excessive Heat Warnings. That includes New York City, which hasn't been under an Excessive Heat Warning since August 2021. Heat index readings could reach 100 in the Big Apple.
HOW TO KEEP YOUR PETS SAFE AND HEALTHY AS TEMPERATURES RISE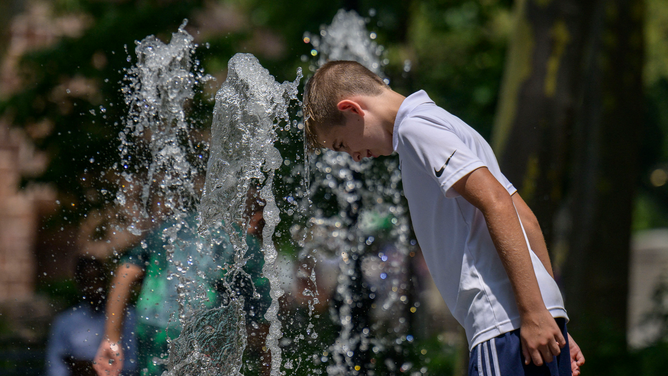 Excessive Heat Warnings aren't only confined to the Northeast, however. They're also in effect across portions of the Midwest and Plains, including St. Louis where "feels like" temperatures will climb towards 110 on Friday.
Phoenix and Palm Springs, California, are also under an Excessive Heat Warning as dangerous temperatures refuse to let up in the western U.S. 
MINUTES MATTER: WHAT YOU SHOULD DO IF YOU SEE A CHILD LOCKED IN A HOT CAR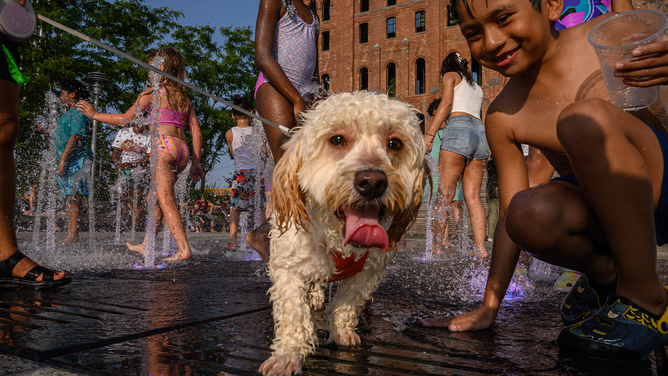 Heat alerts stretch through the heart of the Northeast I-95 corridor and into New England, with Excessive Heat Warnings in place from the New York City metro south through New Jersey and into Boston through Saturday.
Excessive Heat Watches are in place from Maryland through Washington and into the Carolinas.
Friday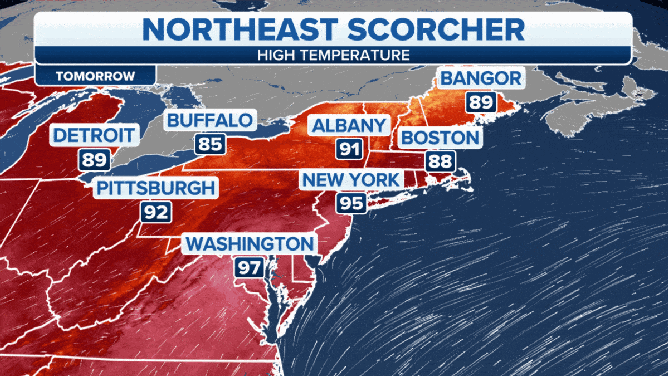 Washington's forecast high temperature is expected to reach the upper 90s, but it will feel like it's near 109 degrees.
Farther north, New York City should remain in the mid-90s during the day, but with a feels-like temperature of around 107 degrees, it will feel downright brutal.
Boston, too, will feel the heat. The city has a forecast high around 89, but it will feel like it's near 100 degrees during the day.
DOCTORS SEE MORE HEAT-RELATED ILLNESSES IN OUTDOOR WORKERS AS HEAT WAVE DRAGS ON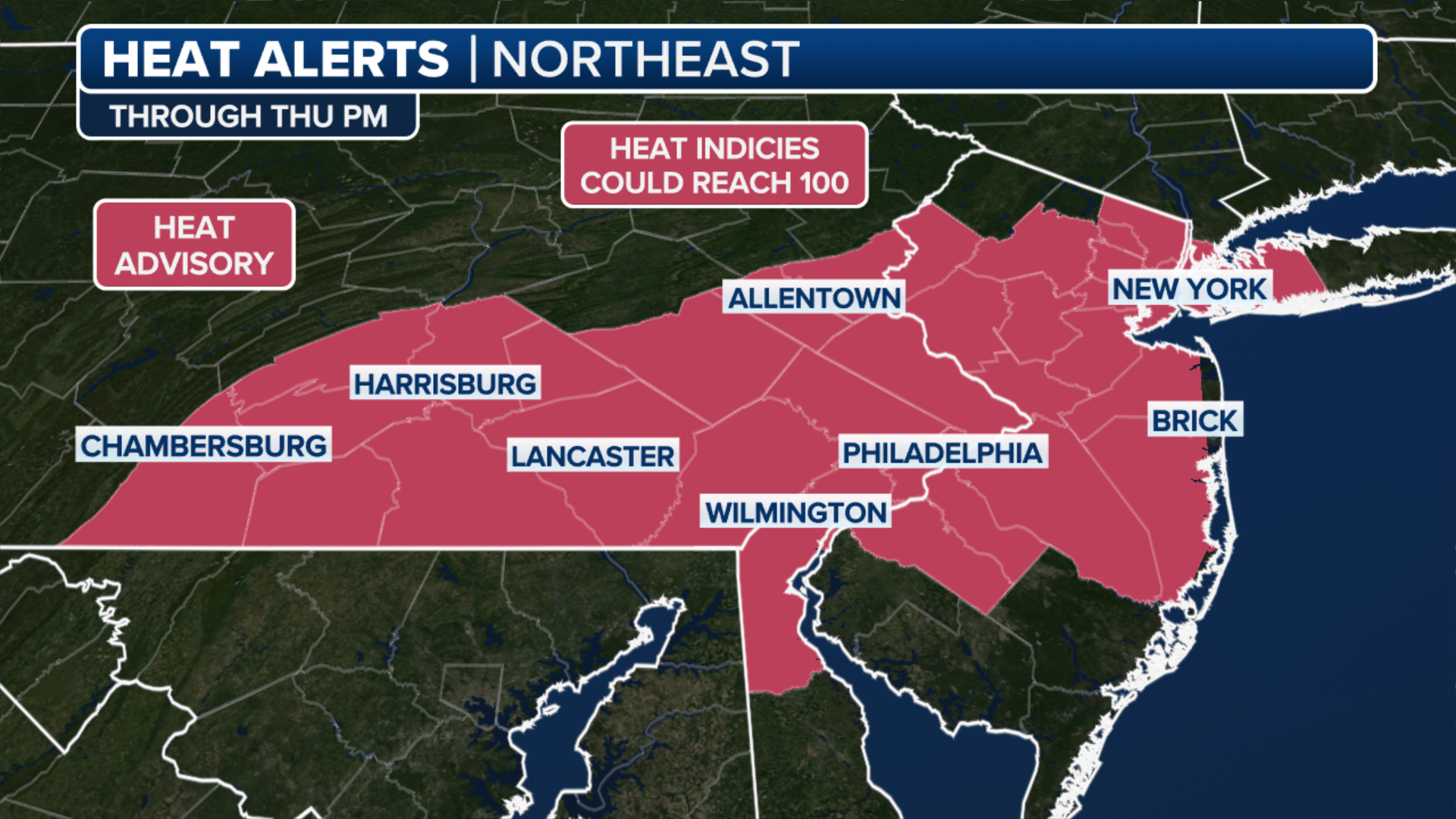 Heat alerts in effect in the Northeast.
(FOX Weather)
---
As temperatures rise, conditions could become dangerous if proper precautions aren't taken to prevent illnesses such as heatstroke and heat exhaustion. Cooling centers have been opened in cities like Philadelphia, New York City and Boston to help those without ways to stay cool.
Outdoor activities have also been canceled in many areas and instead have told people to stay indoors to stay safe.
Boston Mayor Michelle Wu has declared a Heat Emergency in the city due to the extreme temperatures.
Midwest feels-like temperatures approach 110 degrees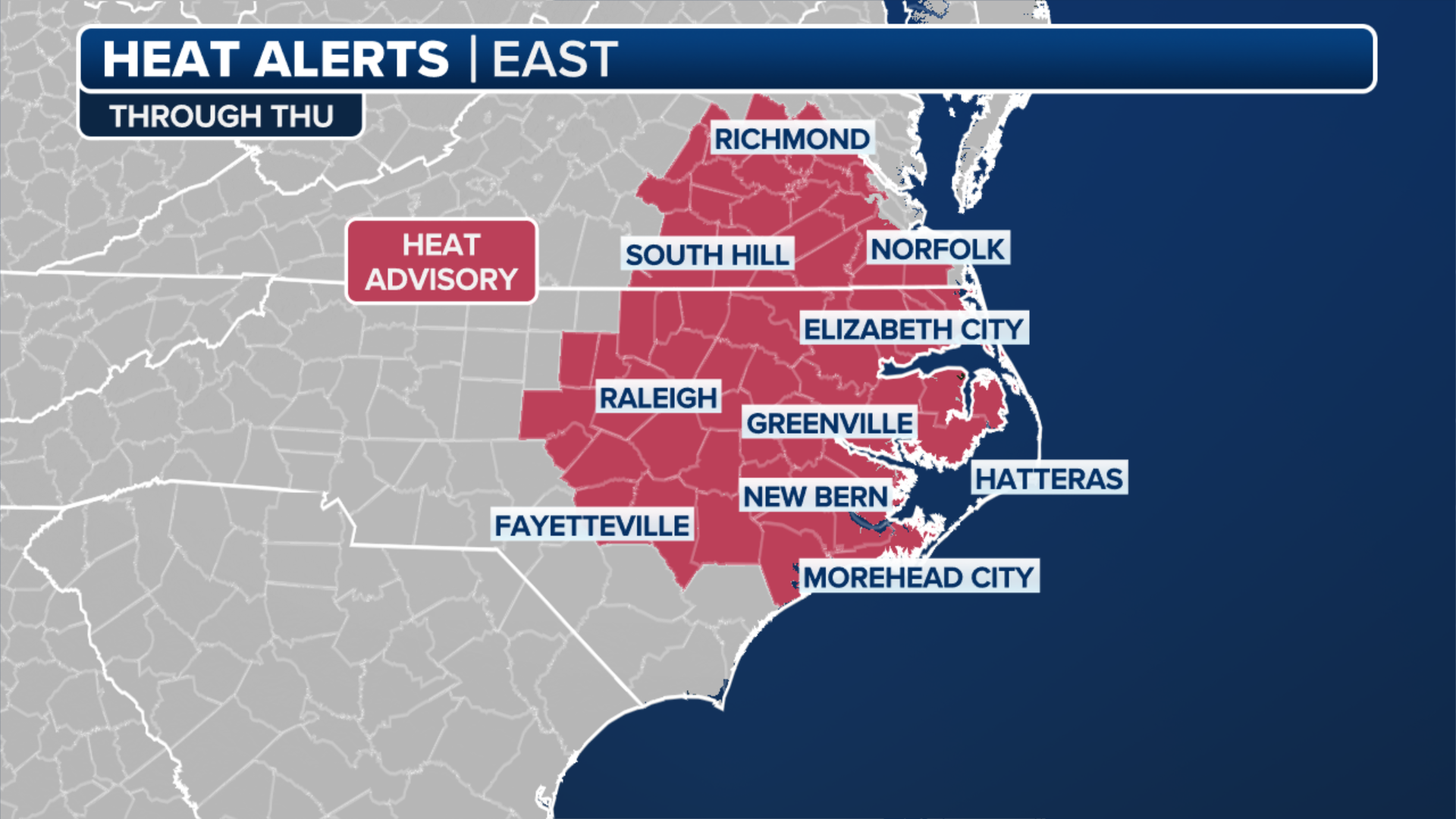 Heat alerts in effect in the Midwest.
(FOX Weather)
---
The Midwest has also been experiencing extreme heat for the past several days, and heat alerts in most areas will remain in effect through at least Friday.
Excessive Heat Warnings expired for the Minneapolis area Thursday night. But, Heat Advisories remain in place for Iowa, eastern Missouri and Illinois. They've also been posted for areas of northern Kansas and southeastern Nebraska.
Forecast high temperatures on Friday across the Central Plains and Midsouth will close in on 100 degrees. But feels-like temperatures will be much higher and could approach 105-110 degrees in some areas.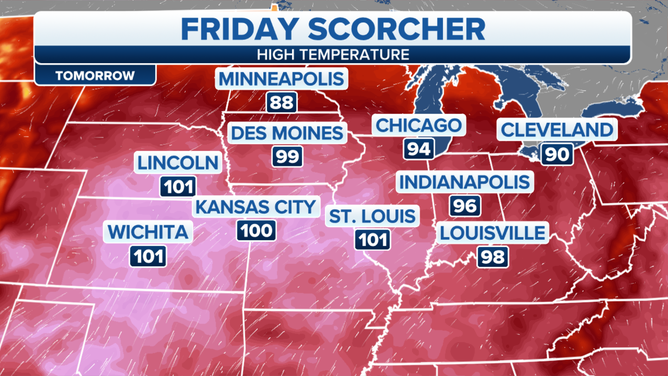 St. Louis, which is included in the Excessive Heat Warning, is being warned that feels-like temperatures could reach around 107 degrees and residents are being urged to stay out of the sun and drink plenty of fluids.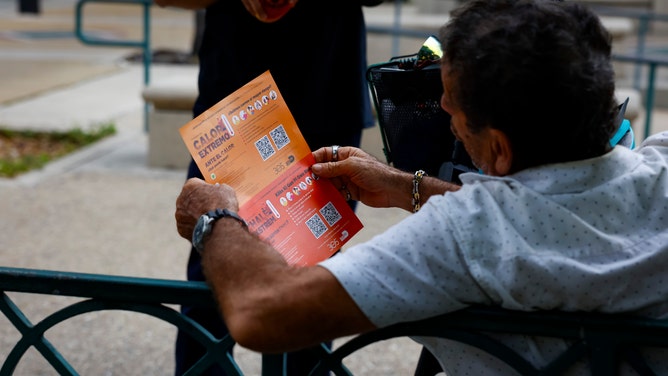 Relief for some
The Northern Plains and the Northeast will feel a bit of relief by Sunday and Monday. Here are the actual forecast temperatures.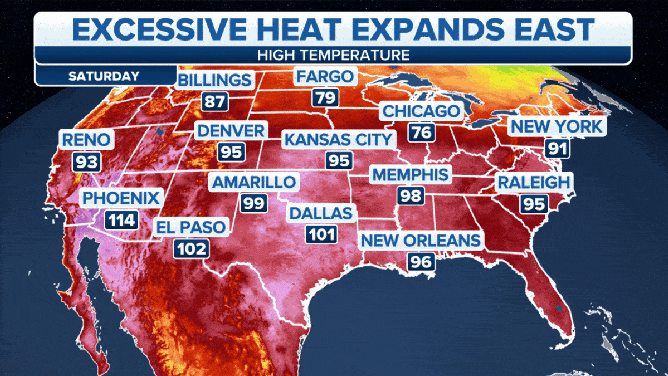 The heat and humidity will continue to roast the South and Southern Plains.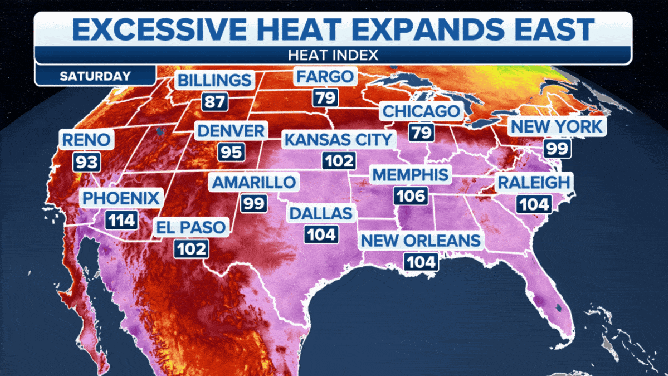 Several have died from heat-related causes already this summer
The extreme heat has claimed several lives this summer, including at least two people inside Death Valley National Park in California. In Phoenix's Maricopa County, Arizona, officials said at least 25 deaths have been reported since the start of the summer. Of those, 18 have been caused by the heat and seven were categorized as "heat-related."
Earlier this month, a 10-month-old was left alone in a hot car in Florida and died. This year 14 people have died in hot cars, 6 were in Florida.
Several people have also died in Texas since June due to the extreme heat. The Nevada Health District reports at least 15 dead so far.