Typhoon Mawar impacting Guam as strongest storm in at least 2 decades: 'Conditions rapidly going downhill'
The National Weather Service warns of potentially catastrophic 200-mph wind gusts during Typhoon Mawar, which many people in the U.S. territory have never experienced before.
HAGATNA, Guam – Residents of the U.S. territory of Guam in the Western Pacific Ocean have been ordered to evacuate low-lying areas and seek shelter in reinforced concrete structures as the island finishes preparations for a possible direct hit in what would likely be the strongest storm to impact the area in more than 20 years.
Typhoon Warnings remain in effect for Guam and Rota as Typhoon Mawar, equivalent to a Category 4 hurricane, approaches the island territory, home to more than 172,000 people, including U.S. military personnel.
The National Weather Service (NWS) office in Guam didn't mince words when it came to providing potentially life-saving updates to those on the island.
"We are looking at the high potential for a direct hit and passage of a super typhoon on Guam," the National Weather Service said in an update on Facebook. "This would be the first time in many years. This will be a benchmark storm that many folks on this island have not yet experienced."
The event could be the first landfall of a significant typhoon since 2002's Super Typhoon Pongsona.
5 DIFFERENT NAMES FOR HURRICANES AROUND THE WORLD
How strong is Typhoon Mawar?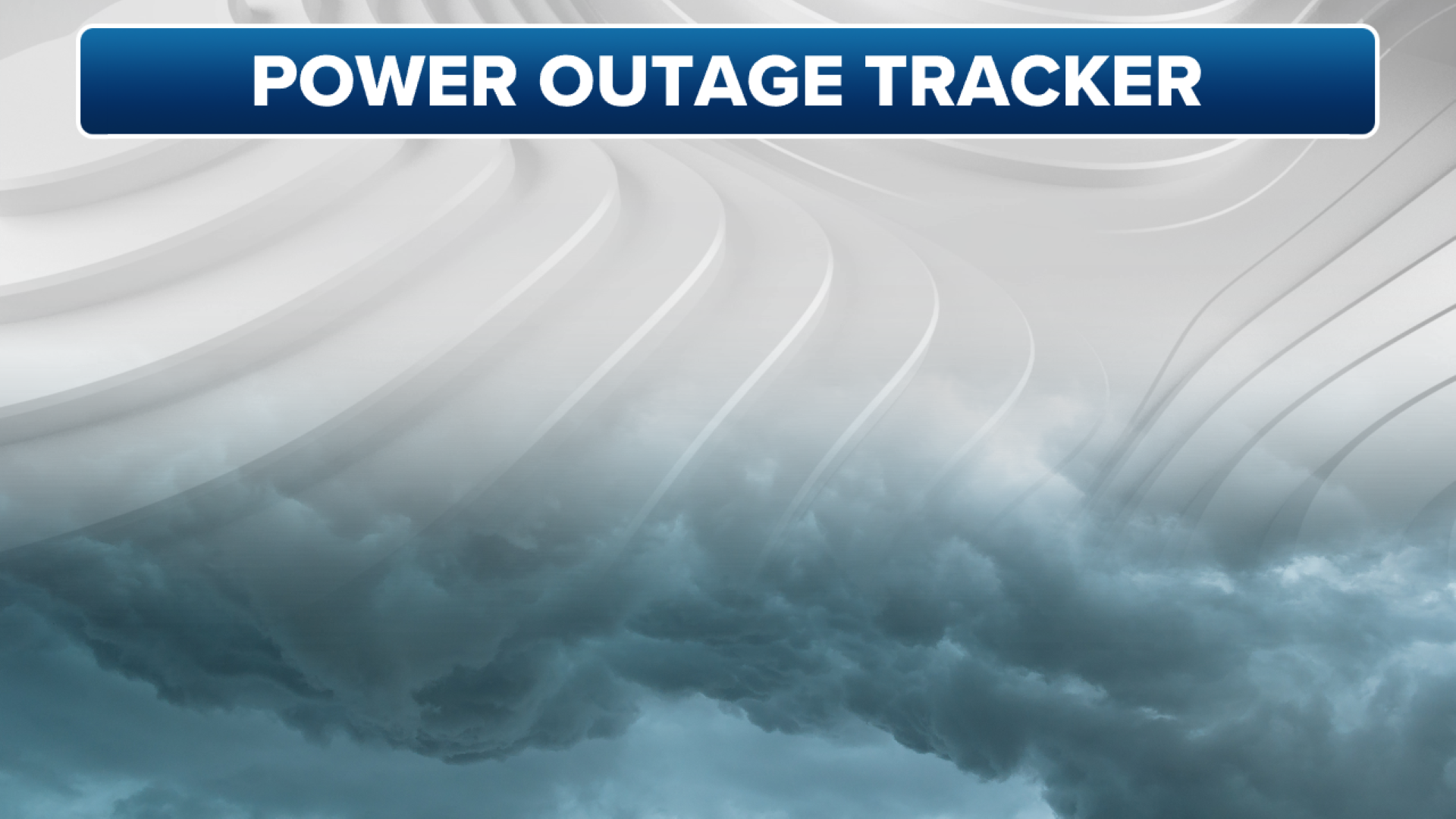 The current statistics for Typhoon Mawar as it intensifies and moves closer to Guam.
(FOX Weather)
---
In the most recent update, Typhoon Mawar had maximum sustained winds of 140 mph, or the equivalent of a Category 4 hurricane.
The FOX Forecast Center said the combination of an eyewall replacement cycle and some dry air helped weaken the cyclone from its Super Typhoon status before landfall.
As the storm continues to reorganize on its approach to Guam, Typhoon Mawar is expected to bring a trio of threats – winds equivalent in strength to a major hurricane, torrential rainfall and a life-threatening storm surge.
Forecasters said a storm surge of 6 to 10 feet above the normal high tide is expected as Mawar moves closer.
However, the NWS warned that a storm surge of 20 to 25 feet is expected for the most vulnerable storm surge prone areas near the eye wall, just north of Typhoon Mawar's eye.
HOW ARE HURRICANES RATED? THE SAFFIR-SIMPSON HURRICANE WIND SCALE EXPLAINED
The forecast track for Typhoon Mawar as it intensifies and approaches Guam.
(FOX Weather)
---
The island has already experienced tropical-storm-force winds (39-plus mph), and the NWS warned that those winds will only continue to get stronger and more dangerous as the situation unfolds.
"President Biden granted the emergency declarations today for both the Commonwealth of the Northern Mariana Islands and Guam ahead of Typhoon Mawar. What this means is that it unlocks the ability of the agency to supplement territorial and local responses in efforts to help save lives, protect property, public health and safety of. More importantly, it allows us to position ourselves to deal with was predicted to be a catastrophic category four or five like storm with intense damaging winds of 160 miles an hour and life-threatening storm surges across the island," said Sherman Gillums Jr., a FEMA official.
HERE ARE THE BUZZWORDS YOU'LL BE HEARING DURING HURRICANE SEASON
How much rain could fall from Super Typhoon Mawar?
The NWS said the island is preparing for substantial amounts of rainfall.
A few inches of rain fell across Guam on Tuesday as Typhoon Mawar moved closer to the island, and much more is on the way.
Forecasters say 10-15 inches of rain could fall across most of the island, with some areas approaching upwards of 20 inches or more.
"There's going to be some flooding concerns, especially along the mountainous creeks," the NWS said.
Waves are also expected to continue to increase in height.
"We're going to be seeing combined seas on the open oceans rising from 10 to 15 feet, steadily increasing to 15 to 25 feet," the NWS added.
Waves heights could approach 40 feet during the day on Wednesday.
Have other super typhoons hit Guam?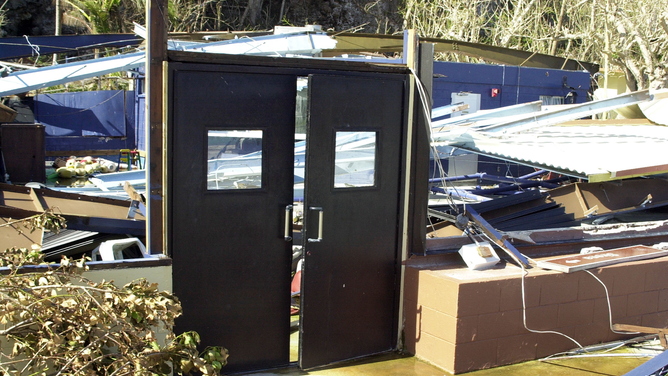 Since the 1940s there have been 10 Category 4 or Category 5 equivalent storms that have tracked within 50 miles of Guam, according to NOAA.
Typhoon Mawar is expected to be the strongest storm to impact the island territory in more than 25 years, with the last comparable storm being Super Typhoon Pongsona in 2002.
That super typhoon caused $700 million ($1.1 billion in 2023 dollars) in damage.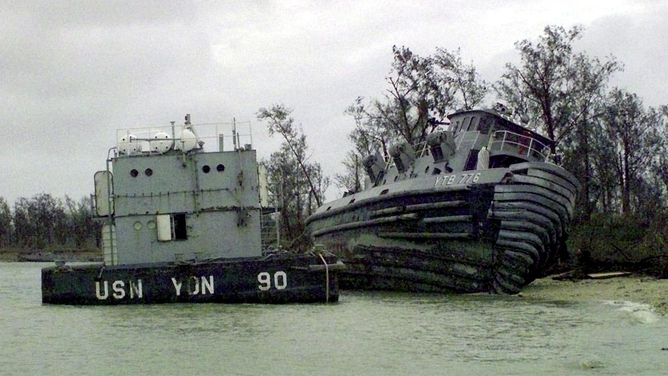 Super Typhoon Pongsona was Guam's third-most intense storm with sustained winds of 144 mph and gusts of 173 mph. The storm also had a pressure of 935 milibars.
Only two other storms exceeded Pongsona's intensity – Karen in 1962 with a pressure of 932mb and winds of 155 mph and the Typhoon of 1900, which had an unknown maximum wind speed and was estimated at 926mb.
The Japan Meteorological Agency predicts Super Typhoon Mawar's pressure to drop into the 920s, which means if so, it could be the most intense storm to ever hit Guam.
Evacuations ordered ahead of Typhoon Mawar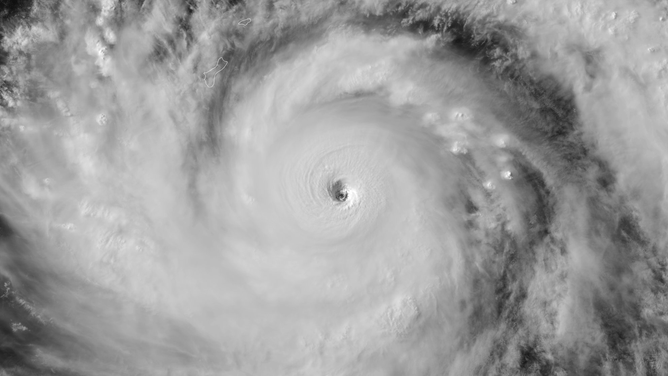 Guam Gov. Lou Leon Guerrero issued the mandatory evacuation of low-lying, flood-prone and coastal areas of Guam and instructed residents in those locations, especially in southern villages, to seek shelter in private residents or designated government shelters in higher elevations.
In a statement, Guerrero said the Guam National Guard was ordered to assist with those mandatory evacuations, as well as mayors and staff in local towns.
President Joe Biden approved an emergency declaration and "ordered Federal assistance to supplement Commonwealth and local response efforts due to the emergency conditions resulting from Typhoon Mawar beginning on May 22, 2023, and continuing."
FEMA Administrator Deanne Criswell said she spoke with both Gov. Guerrero and Northern Mariana Island Gov. Arnold I. Palacios about the approach of Typhoon Mawar.
The U.S. Coast Guard said its forces, along with federal, territorial and port partners, had been preparing for Typhoon Mawar. The United States Coast Guard Cutter (USCGC) Myrtle Hazard and USCGC Oliver Henry crews have been safely taken out to sea and away from the typhoon, while a third cutter crew on the USCGC Frederick Hatch remains on its regular patrol away from the affected area, the Coast Guard said.
In addition, the U.S. Coast Guard Station Apra Harbor's boats have been hauled out of the water, trailered or secured with heavy weather tie-downs. Crews have also fastened all buoys in the buoy yard to concrete sinkers.
"All ports are ready; commercial traffic departed, and teams prepared container yards for high winds," the U.S. Coast Guard said in a news release. "Crews are staffing all necessary watch sections and are actively working with on-island partners to be ready to conduct post-storm assessments."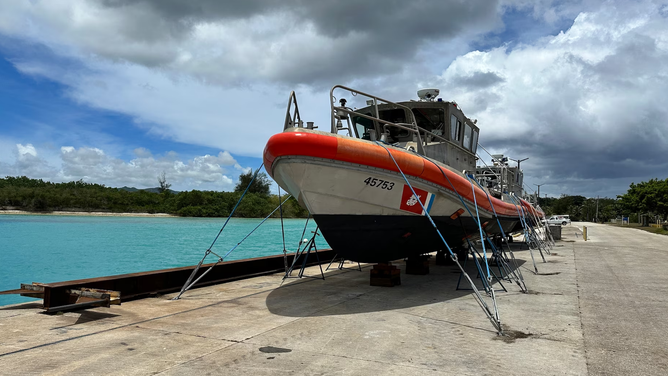 The U.S. Navy also announced the evacuation of personnel, dependents and employees in areas affected by Typhoon Mawar.
In a statement posted to Facebook, the Navy said those evacuation orders would remain in effect until the governor of Guam rescinds the evacuation order.