Northern California, Plains and Hawaii top outlook where fire season could be busier than normal
Fires across the U.S. have burned 112% above the 10-year average amount of acres
A busy fire season is expected to continue through the summer and fall months, as there is no significant drought relief in sight for parts of the western half of the nation.
The National Interagency Fire Center recently released its latest fire outlook that showed an increase in potential fires across the Plains, Northern Rockies, Northern California and Hawaii.
So far, fires in 2022 have burned 112% of the acres usually destroyed during the first five months of the year.
HOW TO WATCH FOX WEATHER ON TV
Forecasters say the North American Monsoon will likely be significant this year, which could help cut down on fires in the Southwest, Colorado and the southern Great Basin during the late summer and early fall.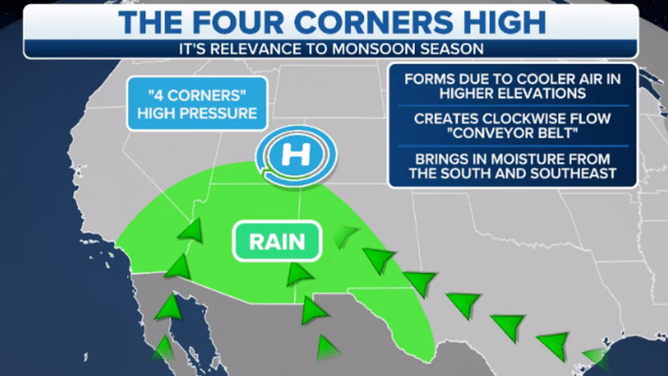 Where the monsoon season won't help will be in Northern California, Hawaii, around the Cascades and in the Northern Plains.
It is in these regions that forecasters believe the heart of the fire season could be significant.
Vast stretches of the West saw below average rainfall during May, which added to the more than 90 percent of the region that is facing drought conditions.
U.S. drought status
(FOX Weather)
---
More than half the West is experiencing drought conditions that are considered to be extreme, which leads to an increase of brush and other fuels for fires.
HOW TO BEST PREPARE YOUR HOMES FOR WILDFIRES
Despite the large area that could be at risk for increased wildfires, experts say there are a few signs that point toward the season not being a record-breaker.
Researchers at the National Center for Atmospheric Research say they expect around 3.8 million acres to burn across the West, well sort of 8.7 million destroyed during the record summer of 2020.

An area that is used to seeing fire activity that Mother Nature may help out this season is Southern California.
Forecasters say an increased onshore flow and the La Niña weather pattern could help delay any type of significant wildfires until at least the early fall.
The NIFC believes much of the East will see near-normal fire activity, but the agency warns this could be dependent on tropical moisture helping to lessen the effects of a dry summer.
Forecasters say how powerful and how long La Niña lasts will have great impacts on the severity of the fire season from coast to coast.