What and when is the monsoon season?
For the three summer months of the year, the Desert Southwest can be home to quite a bit of rain -- flooding rains even -- thanks to their monsoon season.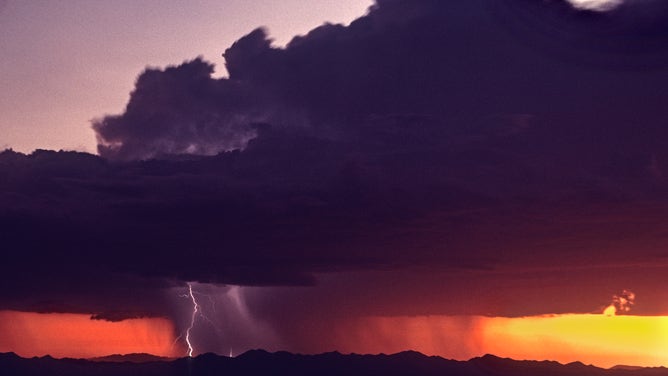 The Desert Southwest has quite the obvious reputation for being an arid place where cactus grow amid the mostly barren landscape, only punctuated by the occasional small town or sprawling metropolis. 
But for the three summer months of the year, it can be home to quite a bit of rain -- flooding rains even -- thanks to their monsoon season.
A monsoon is a term given when winds blow tropical air toward typically desert locations, and Arizona and the Desert Southwest certainly qualify. 
According to the National Weather Service, a ridge of high pressure in Mexico blocks any moisture from reaching the Desert Southwest in June, allowing for days of hot, dry weather. But as July approaches, the ridge drifts north into the Four Corners region of the U.S., allowing some tropical moisture to be carried north from the Gulf of California and the Pacific Ocean into the Southwest.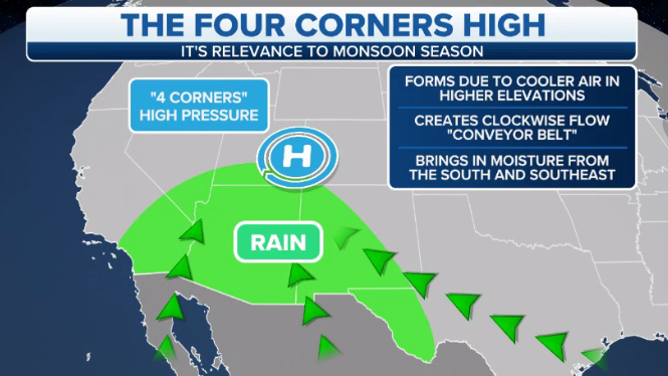 Combine the desert heat with the copious amounts of tropical moisture, and you have a setup ripe for strong thunderstorms with torrential rains. What's more, northern Arizona is home to the Mogollon Rim, an area of high elevation that can provide the additional lift needed to trigger thunderstorm development that often will drift into the Phoenix area. 
"Storms would typically develop along the Mogollon Rim, which is north and east of Phoenix, and storms can then move downslope into the lower deserts ... and help produce dust storms," said Stephanie Olmo with FOX10 Weather in Phoenix.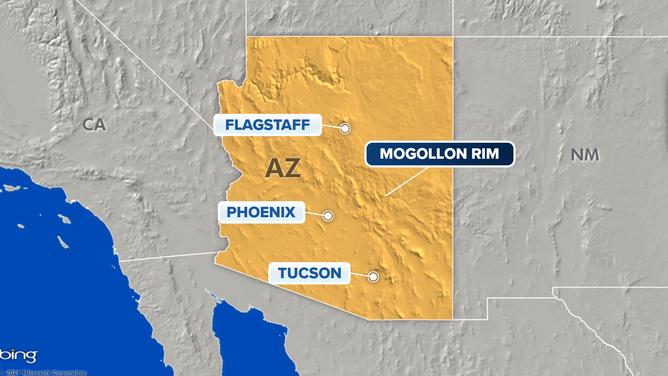 Arizona certainly gets the most attention during the monsoon season, but it also affects New Mexico, southern Utah, Nevada and Southern California. And when the pattern aligns just right, monsoonal moisture can be carried north into the Pacific Northwest. 
The monsoon's strength varies from summer to summer but is a critical lifeline to the Desert Southwest's water supply, with 40-50% of annual rainfall provided by the monsoonal storms. In the past decade, Flagstaff, Arizona, had as much as 15.70 inches of rain in the 2013 monsoon season, but it didn't even manage 2 inches (1.78 inches) in 2020.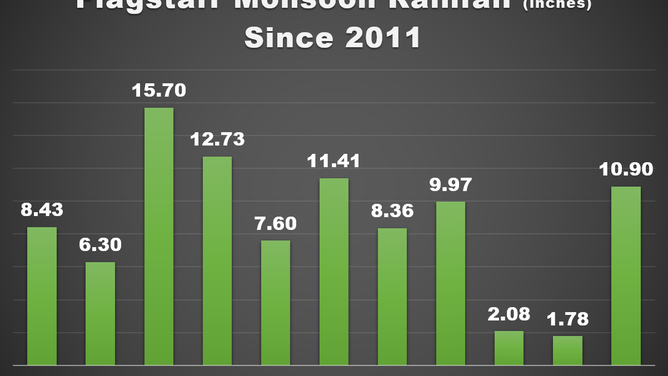 The 2021 season was among the wettest in recent years. 
According to NOAA, the monsoon is a Catch-22 in the wildfire season, with frequent lightning at the start of the season triggering wildfires into the arid landscape. But once the monsoon gets going for a few weeks and the rains follow, the wildfire danger usually drops. 
As summer fades and the continent begins to cool in September, the monsoon season weakens as the conveyor belt of tropical air begins to falter. But forecasters warn some lingering, late-season storms can end up being the most severe as it mixes in cooler air from the Pacific Ocean, providing greater instability in the atmosphere.