Southwest to see critical fire weather conditions on Sunday
Nearly 3 million Americans under a critical risk of wildfires on Sunday
The wildfire risk in the Southwest will reach critical levels on Sunday as dry conditions and strong, gusty winds continue across the region.
HOW TO WATCH FOX WEATHER ON TV
The risk of wildfires will be the highest across most of New Mexico from Taos south through Albuquerque and Las Cruces.
North-central and eastern Arizona is also under a critical risk of wildfires, including Chinle and Flagstaff.
HOW THE LAY OF THE LAND AFFECTS WILDFIRE BEHAVIOR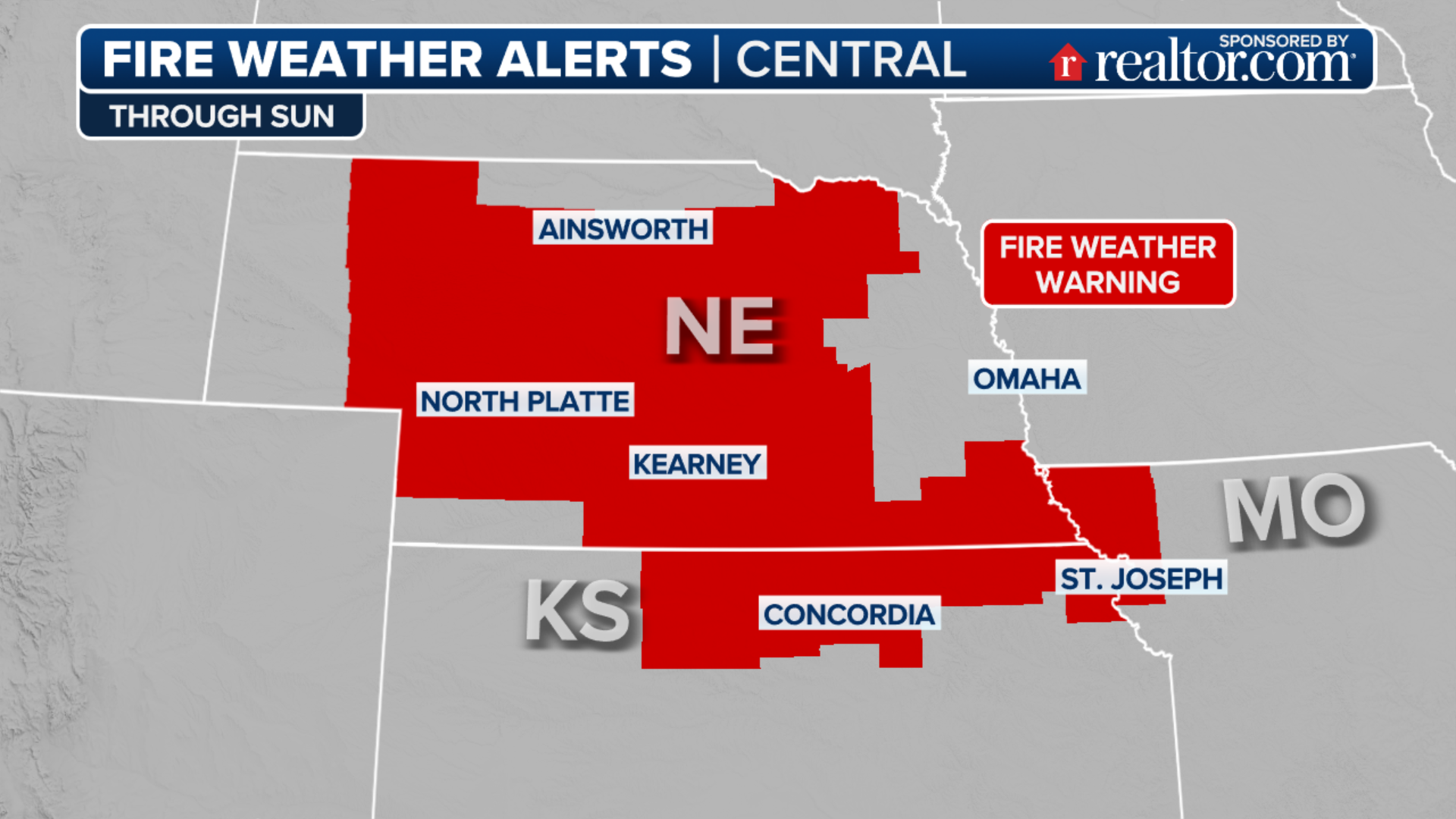 Fire Weather Watches and Warnings are also in effect across the region through Sunday.
The Fire Weather Warnings extend from the Las Vegas area and southern Nevada across the state of Arizona and into New Mexico. Some of those warnings extend north into parts of Colorado and south into parts of Texas.
Far eastern New Mexico and parts of West Texas are under a Fire Weather Watch.
RANCHERS RISK LIVES TO SAVE HERDS AS 30-FOOT FLAMES SCORCH COLORADO 'TINDERBOX'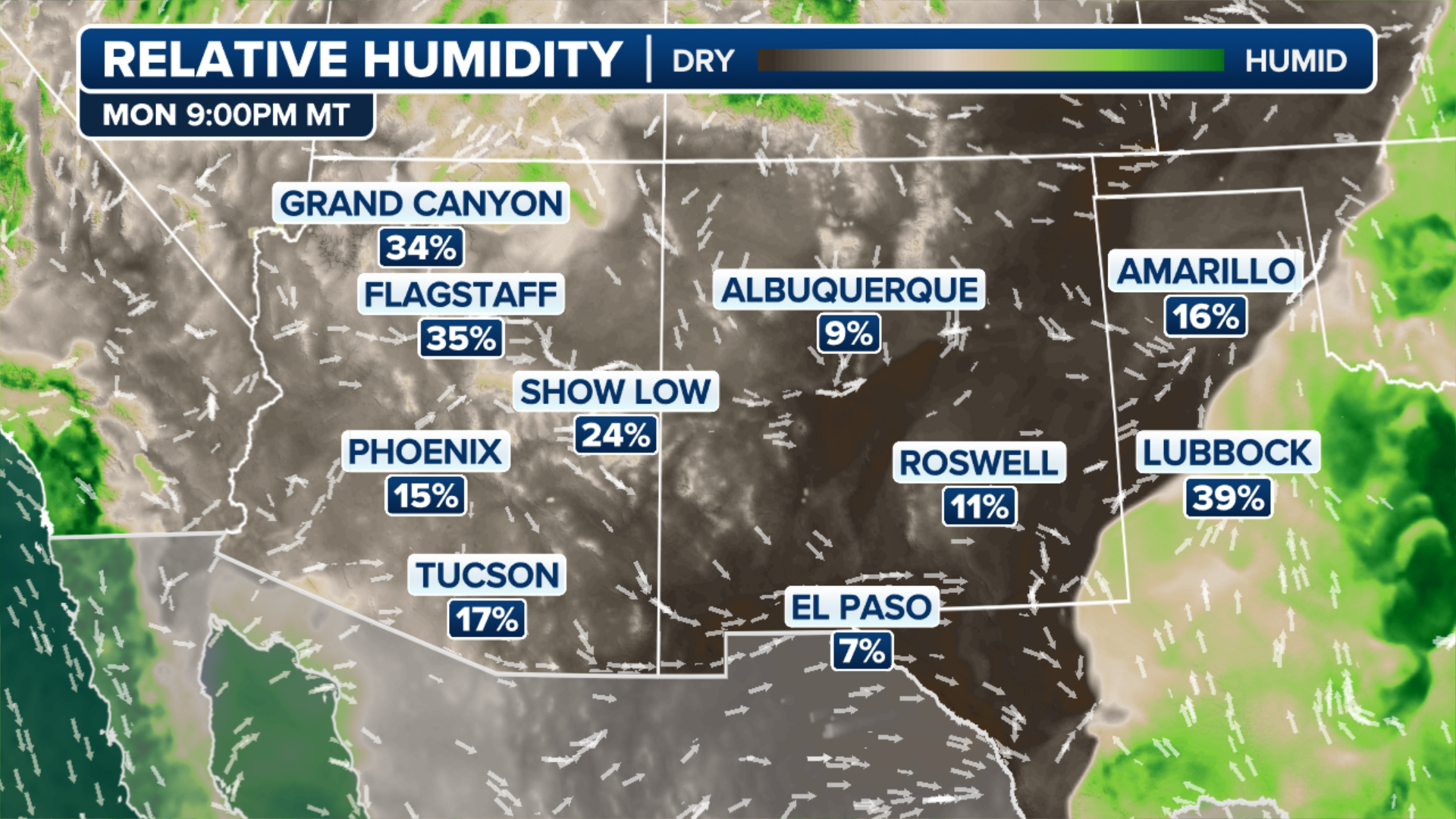 Relative humidity levels will drop into the single digits across the Southwest on Sunday from Las Vegas to Tucson, Arizona, El Paso, Texas and Santa Fe, New Mexico.
Flagstaff is expected to have a relative humidity level of around 10% by Sunday afternoon and evening.
And those dry conditions with strong winds will allow wildfires to grow rapidly and spread quickly if any were to ignite.
Winds are generally expected to gust to around 40-50 mph across most areas from Las Vegas to Moab, Utah and Santa Fe, but winds could gust higher than 60 mph in some areas, including Flagstaff.