Severe weather pushes eastward along Gulf Coast
Tornado watch issued for Louisiana, Mississippi until 10 p.m. Central
A fast-moving line of severe thunderstorms ripped through several states along the Gulf coast on Wednesday, damaging homes and injuring at least one person.
A tornado watch was in effect for portions of Alabama and the Florida Panhandle on early Thursday morning, as the severe weather threat moved eastward.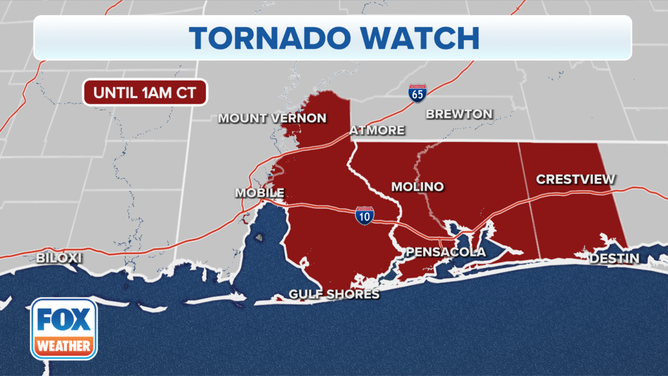 'Extremely dangerous tornado'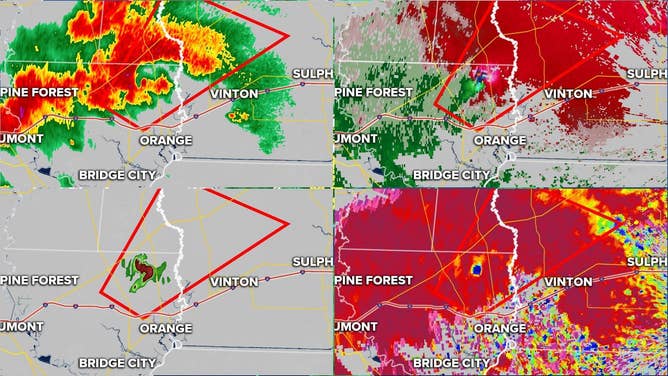 The National Weather Service in Lake Charles, Louisiana said they received numerous reports of tornadoes on Wednesday and are surveying damage.

Meteorologists believe some of the damage near Lake Charles was from an EF-2 tornado with winds of at least 130 mph.
A storm chaser posted video Wednesday of what appeared to be a tornado on the ground near Bridge City, Texas. This appeared to be the same storm that prompted the reports of a tornado near La Belle, Mauriceville and Orange.
There have also been multiple reports of structures sustaining damage from Texas to Louisiana.
More than 50,000 customers were without power in Texas and Louisiana, during the height of the storms.

Here is where tornadoes have been reported Wednesday, according to the National Weather Service:
Porter Heights, Texas
Bridge City, Texas
Orange, Texas
Mauriceville, Texas
Deweyville, Texas
Starks, Louisiana
Lake Charles, Louisiana
The National Weather Service will determine where to send survey teams, who will determine the rating of these tornadoes.