Severe Thunderstorm Watch issued for parts of 4 states as storms with hail, damaging wind threaten
The primary impacts from the storms will be heavy rainfall, hail and damaging winds, but meteorologists warn an isolated tornado can't be ruled out
In typical early-summer fashion, severe storms will be possible across the South on Friday as a stalled frontal boundary will help kick off scattered showers and thunderstorms.
The greatest chance of seeing strong to severe storms will stretch from Arkansas to the Gulf Coast.
The primary impacts from the storms will be heavy rainfall, hail and damaging winds, but meteorologists warn an isolated tornado can't be ruled out. 
HOW TO WATCH FOX WEATHER ON TV
Happening now
The following weather alerts have been issued:
Severe Thunderstorm Watch until 9 p.m. Central for southern Louisiana.
Severe Thunderstorm Watch until 8 p.m. Central for southwestern Alabama, the western Florida Panhandle and southeastern Mississippi.
Flood Watch through midday Friday for much of Arkansas, southeastern Kansas, far southwestern Missouri and much of Oklahoma.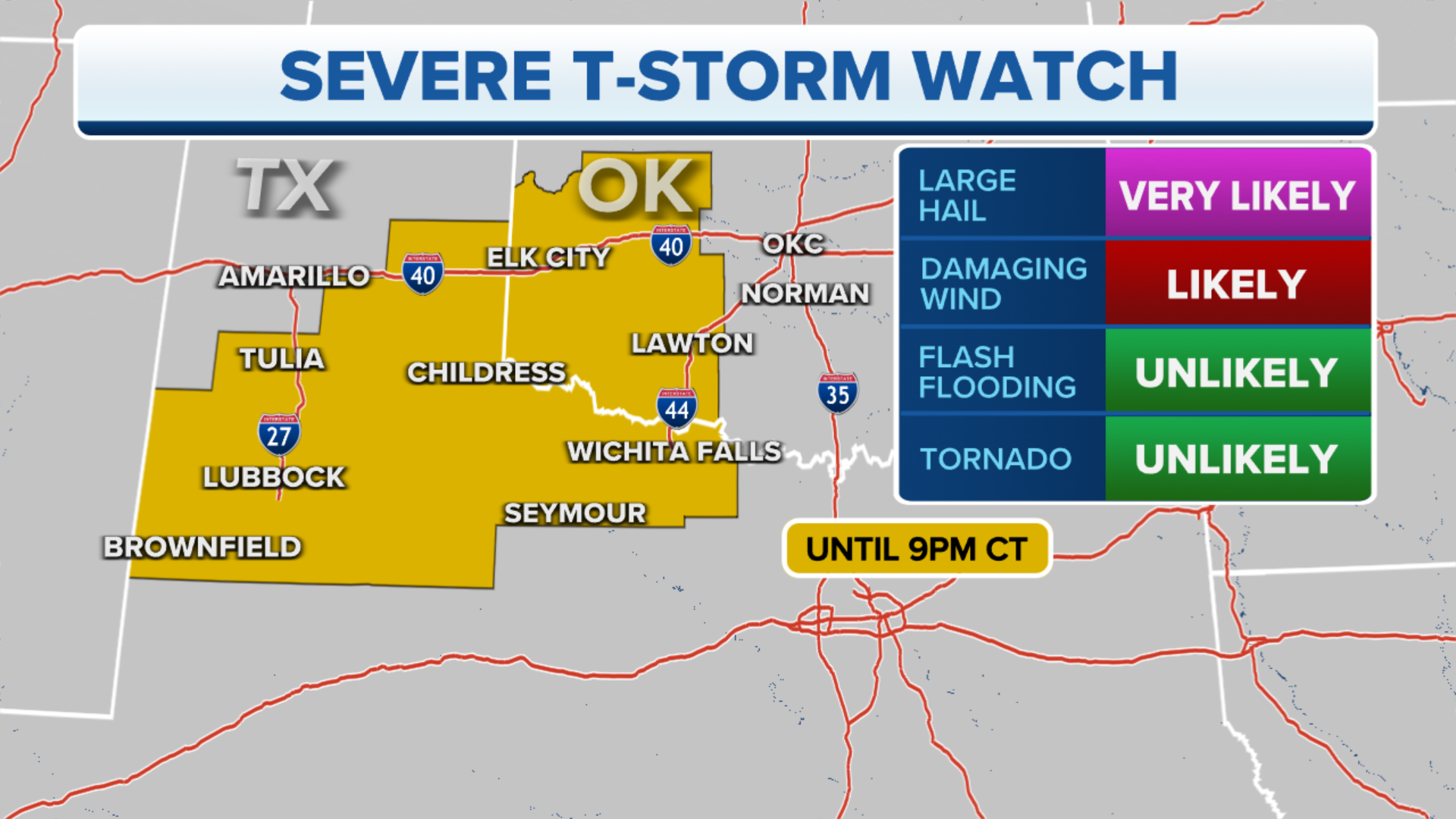 Severe Thunderstorm Watches issued Friday, June 10, 2022.
(FOX Weather)
---
Flood alerts issued Friday, June 10, 2022.
(FOX Weather)
---
Below is a loop of the current radar across the country. Severe Thunderstorm Warnings are indicated in yellow, while Tornado Warnings are indicated in red.
Three-hour radar loop of the United States.
(FOX Weather)
---
WE'VE ENTERED AMERICA'S MOST ACTIVE TIME FOR DAMAGING WINDS FROM SEVERE THUNDERSTORMS, INCLUDING DERECHOS
Friday forecast
Severe thunderstorms continue Friday as storms track farther southeastward across parts of Arkansas, Louisiana, Mississippi, southwestern Alabama and the western Florida Panhandle.
Damaging wind gusts and large hail are the primary risks until the storms move offshore into the Gulf of Mexico on Friday evening.
CLICK HERE TO GET THE FOX WEATHER UPDATE PODCAST
Severe storm threat on Friday, June 10, 2022.
(FOX Weather)
---
No organized areas of severe thunderstorms are expected as we kick off the weekend Saturday, but a few severe storms could return to portions of the Northern Plains or upper Midwest late in the weekend or early next week.
Be sure to download the FOX Weather app to track any storms in your area and receive potentially life-saving weather alerts issued by the National Weather Service. The free FOX Weather livestream is also available 24/7 on the website and app and on your favorite streaming platform. The FOX Weather Update podcast also provides weather information for the entire country.