Severe thunderstorms bringing threat of damaging wind, hail to upper Midwest
Large hail and damaging winds will be the primary threats
Severe weather is expected to return to the upper Midwest on Sunday, putting Minneapolis under a bull's-eye for damaging wind, dangerous lightning and even an isolated tornado.
NOAA's Storm Prediction Center highlighted areas from central and eastern Nebraska, central and northwestern Iowa, eastern Minnesota and western Wisconsin where strong to severe thunderstorms can pop up during the afternoon and into the evening.
A front moving across Minnesota on Sunday afternoon is responsible for creating the chance for strong to severe thunderstorms. 
HOW TO WATCH FOX WEATHER ON TV
More than 4 million residents are in the increased threat zone.
Sufficient energy and upper-level winds will cause large hail and damaging winds to be the main concerns.
The quick-moving storm system is expected to leave the state and track through the upper Great Lakes, but because of its forward movement, widespread flooding is not likely to be a concern.
THE 5-POINT SEVERE THUNDERSTORM RISK CATEGORY SCALE EXPLAINED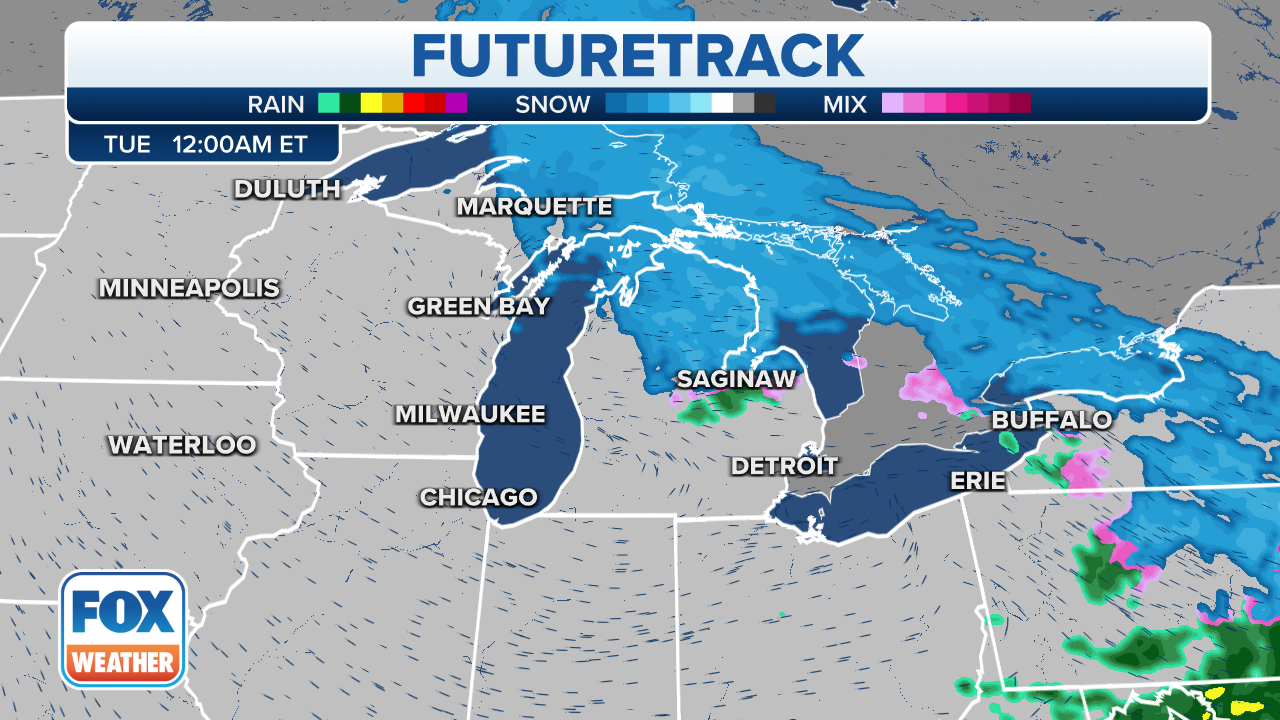 Once the front moves through the Twin Cities, the area will only see a brief cool down.
By Tuesday, forecast highs are expected to be back in the 90s, and thunderstorm chances will return midweek.
WATCH VS. WARNING: HERE ARE THE DIFFERENCES BETWEEN THESE WEATHER TERMS THAT COULD SAVE YOUR LIFE
CLICK HERE TO GET THE FOX WEATHER UPDATE PODCAST
The FOX Weather app is a great resource that can be used to alert you of any watches or warnings issued for your area. The free FOX Weather livestream is also available 24/7 on the website and app and on your favorite streaming platform. The FOX Weather Update podcast also provides weather information for the entire country.