La Niña likely to cling to life, giving nudge to busy hurricane season, western drought
Forecasters are giving a boost to La Niña's odds of returning for a third consecutive winter with probabilities reaching 59%.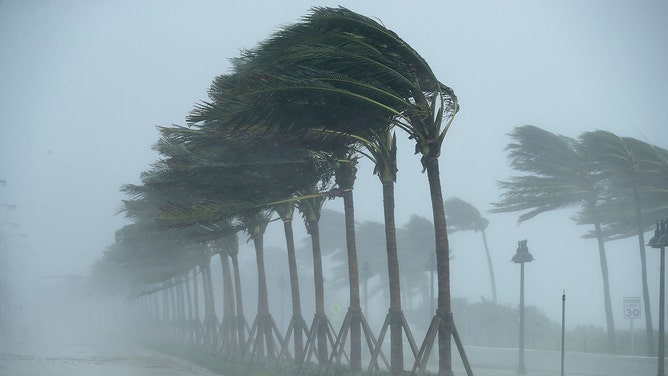 COLLEGE PARK, Md. -- The ocean condition known as La Niña is managing to stubbornly hang on as we reach the initial stages of meteorological summer, and new forecasts still give an edge to La Niña sticking around through the end of the year.
La Niña is part of the El Niño Southern Oscillation, which sees a three to seven year pattern of warming and cooling of the waters in the central Pacific Ocean. La Niña refers to the cool phase, and this cool phase has been around since 2020.
Forecasters say there are some signs of slight warming in the short term and now give just a 52% chance La Niña holds through the summer, with a 46% chance ocean temperatures will drift close enough to average to technically be what's called "neutral conditions" that are in between La Niña and its warm counterpart El Niño.
But as the calendar ticks toward autumn and winter, forecasters give a boost to La Niña's odds of returning for a third consecutive winter, known as a "Triple Dip" La Niña, with probabilities reaching 59%. 
NORTHERN CALIFORNIA, PLAINS, AND HAWAII TOP OUTLOOK WHERE FIRE SEASON COULD BE BUSIER THAN NORMAL
The ENSO cycle has profound impacts on global climate patterns. The La Niña phase typically correlates to dry weather in the southern U.S., and cooler, wetter weather in the Pacific Northwest and parts of the North.
Sure enough, the Southwest and southern Plains have been locked in a severe, extended drought, while some under the relentless rains in the Pacific Northwest this spring would probably trade their home for a sunny weekend by now.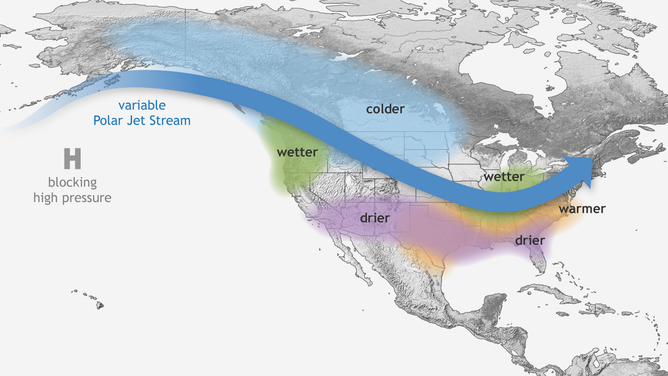 In addition, La Niña patterns tend to have an effect on the Atlantic hurricane season.
WHAT THE CONTINUATION OF LA NINA COULD MEAN FOR SEVERE WEATHER OUTBREAKS, HURRICANE SEASON
"If the water in the box east of the International Dateline and south of Hawaii is persistently significantly below 0.5 degrees Celsius, research has shown that more hurricanes develop," says FOX Weather Hurricane Specialist Bryan Norcross. "Cold water in the Pacific Ocean tends to create upper winds across the Atlantic that are more conducive to storm development."
The last two hurricane seasons have been fueled by La Niña and have both been above average, with 2020 now the most active season on record.
NOAA's HURRICANE OUTLOOK FOR 2022
And even though ocean temperatures are expected to settle on the fringe of La Niña this summer, forecasts for the 2022 hurricane season are again predicting an above-average season.
"The effect of either (La Niña or neutral) condition on the hurricane season is somewhat enhanced potential for the development of hurricanes and tropical storms," Norcross said. "This is why we've seen above normal forecasts for activity this hurricane season, but not extremely high numbers."
COLORADO STATE UNIVERSITY INCREASES FORECAST FOR 2022 ATLANTIC HURRICANE SEASON
A third encounter with La Niña this winter would also portend higher probabilities of dry conditions across the drought-parched Southwest and another wet and cool autumn and winter in the Pacific Northwest -- more so than usual.