What the continuation of La Nina could mean for severe weather outbreaks, hurricane season
The La Niña weather pattern is usually dominated by cold water temperatures in the eastern Pacific Ocean
COLLEGE PARK, Md. -- The continuation of La Niña through the summer and possibly into the fall could mean active periods for not only severe weather but also hurricanes for North America.
The Climate Prediction Center recently released guidance that shows La Niña has a 59% chance of being dominant through August and at least a 50% probability of continuing through November.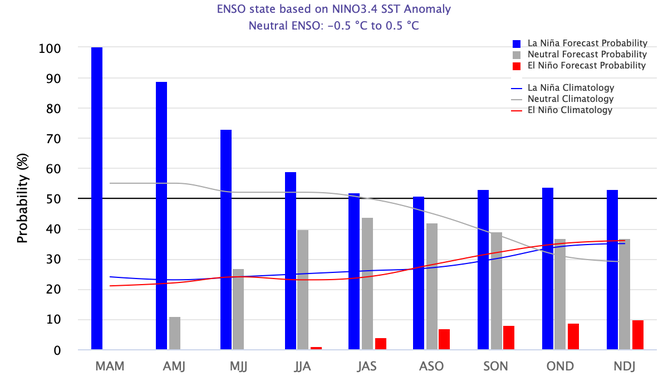 A La Niña weather pattern is seen when sea-surface temperatures in the central and eastern equatorial regions of the Pacific Ocean are below normal.
The La Niña threshold is reached when sea-surface temperatures drop to at least 0.9 degrees Fahrenheit below average.
Conversely, when Pacific water temperatures rise to 0.9 degrees Fahrenheit above average, El Niño is considered to be in control.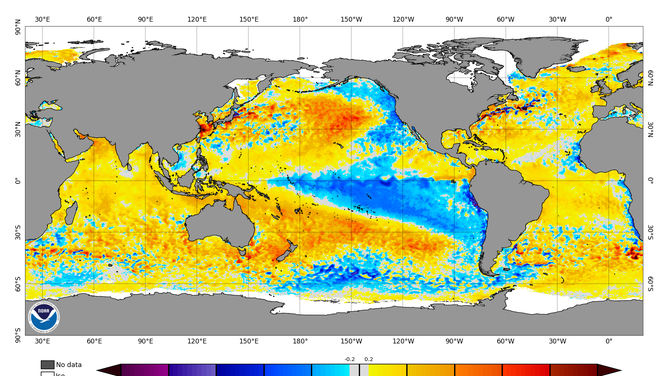 During a La Niña, water temperatures across the Atlantic basin are typically warmer than average, which can help increase moisture for everything from severe weather outbreaks to hurricanes.
HOW TO WATCH FOX WEATHER ON TV
More severe weather outbreaks
The National Oceanic and Atmospheric Administration says La Niña conditions typically lead to a surge in tornado and hail reports.
An increase of troughs along the jet stream in combination with increased low-level moisture from the Gulf of Mexico can lead to enhanced severe weather chances, especially in the eastern Plains and the South.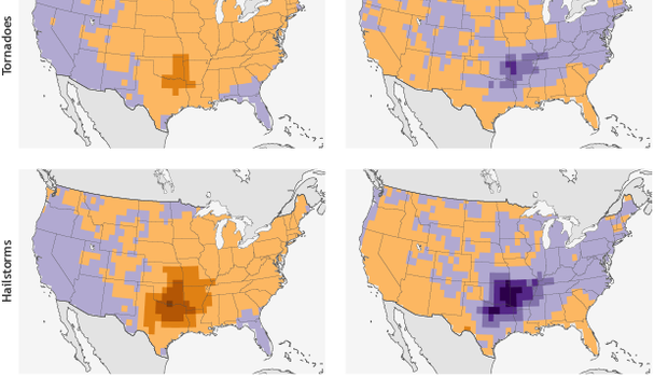 The country has already seen several severe weather outbreaks that included the busiest March for tornadoes on record.
WHAT YOU SHOULD DO TO PREPARE FOR TORNADOES
With more than 400 twisters so far this year, 2022 is running in the top 25 percentile of busiest years on record.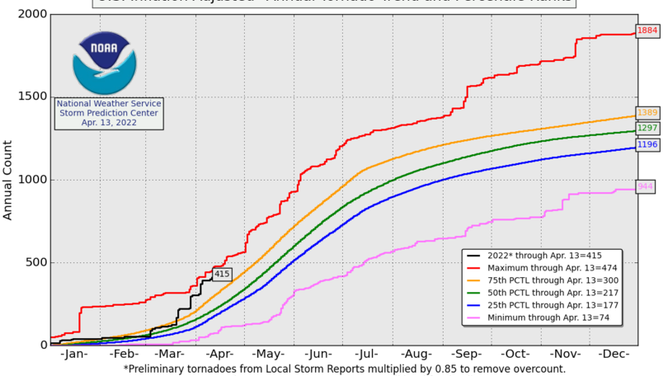 More Atlantic basin tropical cyclones
During La Niña weather patterns, the Atlantic basin is typically more conducive for tropical cyclone activity than in El Niño years.
Experts at Colorado State University are taking the state of the El Niño-Southern Oscillation (ENSO) into account and are calling for a busier year than usual in the tropics.
The combination of warm water and decreased upper-level winds are just two of the ingredients that forecasters say are usually a sign of how active the hurricane season could be.
The Atlantic hurricane season starts on June 1 and ends on November 30, which means most if not all of the season could fall during the La Niña cycle.
Depending on which weather pattern is in control can also influence where the chances of seeing tropical cyclone activity are higher.
NOAA meteorologists say the U.S. and the Caribbean tend to experience more hurricanes during La Niñas versus during El Niños.