Hurricane Otis death toll rises again nearly a week after nightmare storm slammed into Mexico
In a news release on Tuesday, government officials announced the death toll had increased again, this time to 46.
ACAPULCO, Mexico - Recovery operations are continuing along Mexico's Pacific coast nearly one week after Hurricane Otis caused catastrophic damage when it made landfall south of the popular tourist destination Acapulco, killing and injuring dozens of people.
In a news release on Tuesday, government officials announced the death toll had increased again, this time to 46. They also noted that 58 people were still missing. 

SEE HURRICANE OTIS' WIDESPREAD DAMAGE TO ACAPULCO, MEXICO THROUGH SATELLITE IMAGES
Hurricane Otis leaves behind 'nightmare scenario'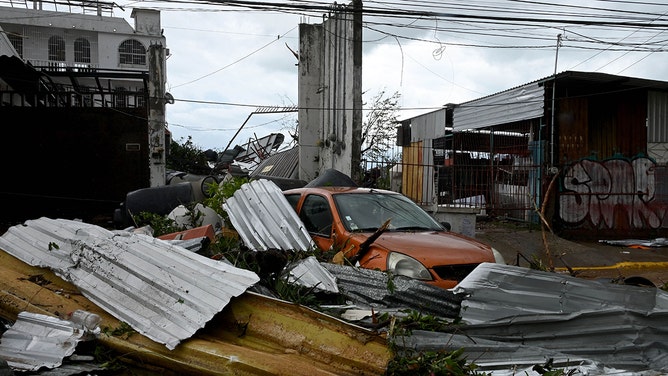 The nightmare for more than 1 million Mexicans living in and around Acapulco began last Tuesday when Hurricane Otis rapidly intensified before its historic landfall during the early-morning hours of Wednesday, Oct. 25.
Within 24 hours, the storm's winds had increased by 115 mph, leaving very little time for people to prepare for the monster storm or for officials to stage resources ahead of landfall.
Hurricane Otis was a monster Category 5 hurricane at the time of landfall with winds of 165 mph.
Otis is now the strongest hurricane to make landfall along Mexico's Pacific coast and the first Category 5 hurricane from the Eastern Pacific to make landfall.
BRYAN NORCROSS: HURRICANES OTIS AND TAMMY BOTH SURPRISINGLY AND SUDDENLY INTENSIFY
The disastrous winds from Hurricane Otis caused widespread destruction, with government officials saying 80% of Acapulco's hotels sustained some type of storm damage.
Hospitals in Acapulco were also affected, with officials saying 120 hospitals and clinics received some sort of damage from the historic storm.
More than 10,000 utility poles were destroyed, which knocked out power and communications across the region. Officials said 37 transmission lines, 26 electrical substations and a generating plant were also heavily damaged and knocked out of service.
WATCH: WOMEN SHIELD CHILDREN IN BATHROOM AS HURRICANE OTIS' FEROCIOUS WINDS HOWL OUTSIDE ACAPULCO RESORT
Crews have been working hard to make repairs, however. Officials said Sunday that the damaged plant was restored to 100%, as well as several substations and transmission lines.
The Mexican Red Cross is now in the process of delivering 75 tons of humanitarian aid to those who have been affected by the disaster, and more than 1,600 people remain in shelters in both Acapulco and Coyuca de Benítez.