2 Years later: Deadly Easter tornado outbreak still fresh on the minds of Southerners
NOAA estimates the disaster caused $3.2 billion in damage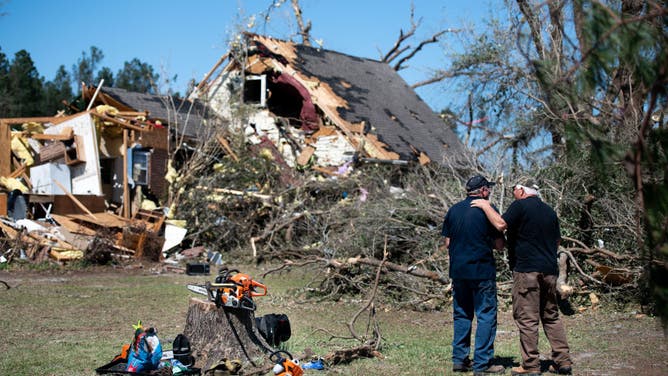 It was quite a different scene on Easter Sunday two years ago when one of the worst severe weather outbreaks hit the South.
The National Weather Service confirmed at least 140 tornadoes that hit from Texas to Maryland on Sunday and Monday, stating that there were three EF-4s, 12 EF-3s, 20 EF-2s, 77 EF1-s and 28 EF-0s.

Damage was extensive and highly destructive to many homes, vehicles and businesses across more than a dozen Southeast and Eastern states. The outbreak was estimated to be $3.8 billion and caused 35 fatalities.
The number of tornado-related fatalities reported made it the deadliest outbreak since April 27-30, 2014.
As with many systems that cross the country, the severe weather started in the Plains on April 12, 2020, where several tornadoes were reported in the Lone Star State.
As the system worked eastward, the scope and severity of the outbreak expanded.
Several long-track tornadoes were seen in Mississippi, Georgia and South Carolina. One of the strongest tornadoes was recorded in Mississippi, where winds in Bassfield reached 190mph.
The Public Works Director for Catoosa County, Georgia, remembers the day vividly. He was in the City's Public Works and Public Utilities building when the tornadoes came through.
"We didn't realize it. But the tornado came right through our facility," Jeff Long said.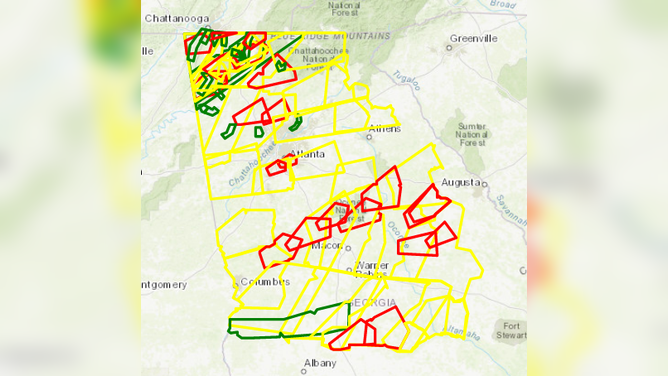 Long says they were sitting in the breakroom when the tornado hit.
"We heard a roaring, and we actually thought it was just real hard rain down on the gutters," he said, "Then all the gas went out."
Long and a small group of staff were there, so they could respond as quickly as possible when the storms passed.
"You realize how quick and how much damage can happen in a matter of 10 seconds," he said.  
It was a similar scene in Arkansas, where the director of emergency management in Cleveland County, Arkansas, says the severe weather caused quite the impact on the state.
"It was a pretty hectic night. There was a lot of damage to the timber industry here. And that's basically what we have here in this county is the timber industry," Stephan McClellan said.
And with the hopes of a quick recovery, McClellan said that it was the longest his area has been without electricity.
"Parts of the county were without power longer than a week," McClellan said.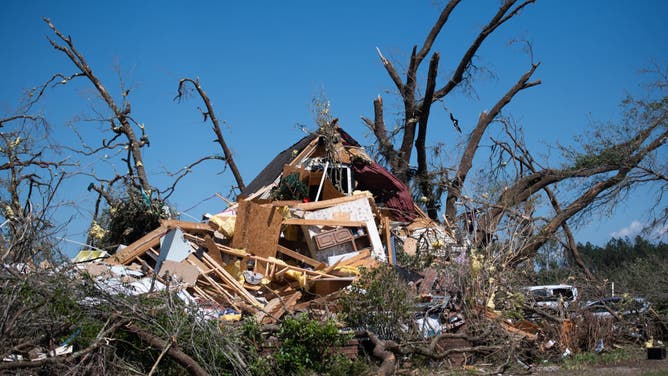 More than a million homes and businesses lost power across the country.
There were several outbreaks that year in April. The Storm Prediction Center tallied 341 preliminary tornado reports, doubling the 1991-2010 average of 155 tornadoes for April.