Critical fire weather conditions return to the High Plains
Several wildfires are burning across Nebraska, Arizona and New Mexico
Critical fire weather conditions in the High Plains and parts of the Southwest have led to Fire Weather Watches and Warnings being issued across the region through Wednesday.
HOW TO WATCH FOX WEATHER ON TV
Extremely dry conditions and strong, gusty winds will allow the fire weather conditions to reach critical levels across west-central Kansas and southward through the Texas and Oklahoma panhandles.
That area includes Hays and Dodge City in Kansas, Guymon in Oklahoma and Dumas in Texas.
Areas with an elevated risk of fires include south-central Nebraska, central and western Kansas, North Texas, southeastern Colorado and northeastern New Mexico.
ARIZONA'S TUNNEL FIRE NOW 20% CONTAINED; 21,205 ACRES BURNED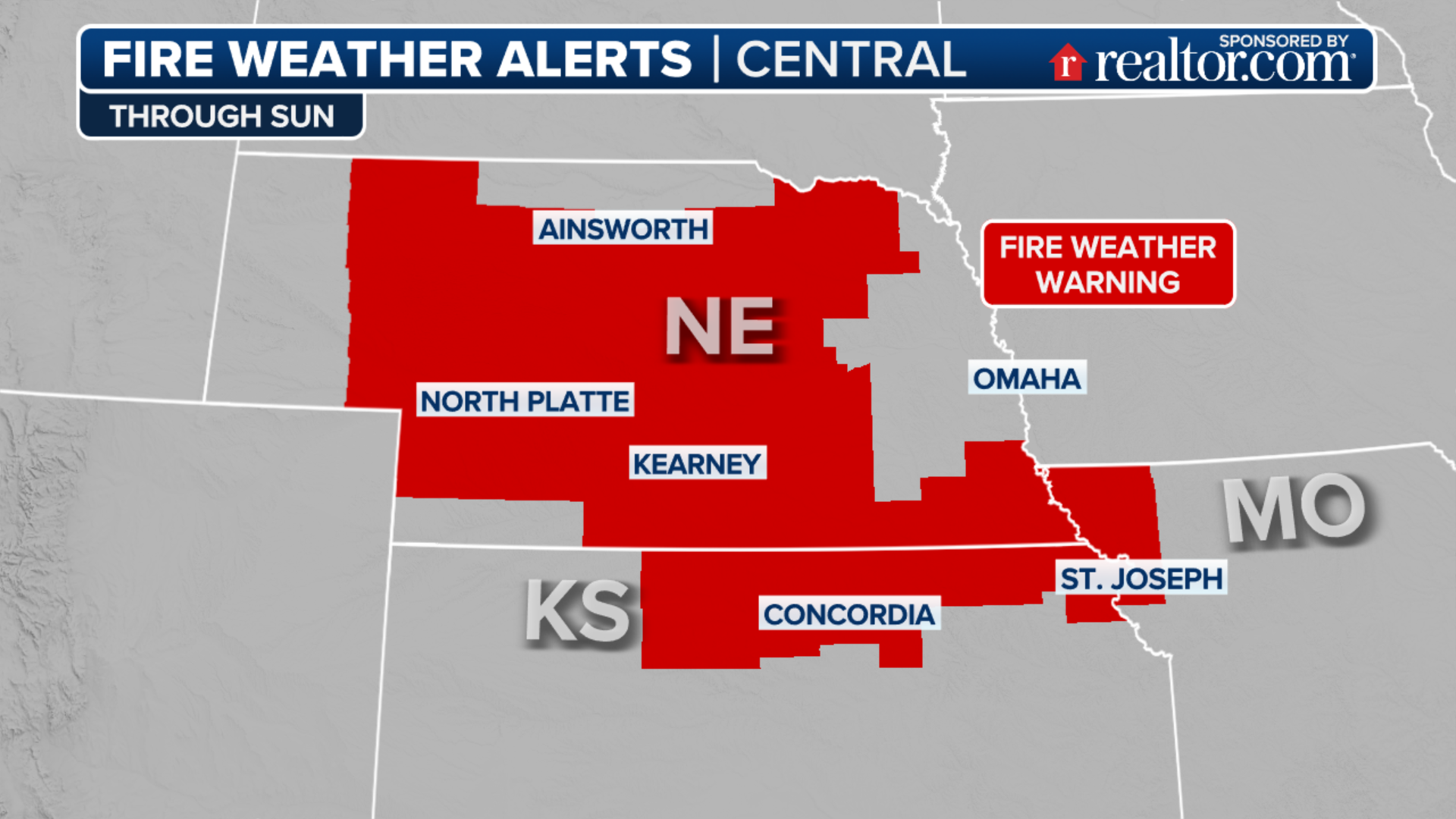 Because of the conditions, Fire Weather Warnings and Watches have been issued through at least Wednesday.
The warnings stretch from Nebraska through western Kansas, the Texas and Oklahoma panhandles, parts of western and eastern Colorado and northeastern New Mexico.
Fire Weather catches are in effect for parts of eastern Arizona and western New Mexico.
2 WILDFIRES IN NEW MEXICO MERGE FOR A TOTAL OF 56,000 ACRES BURNED
The strong winds in the region would allow for fires to spread quickly if any others were to ignite.
There are several fires currently burning in Nebraska, Arizona and New Mexico, and these winds will create a problem for crews working to contain and extinguish the flames.
WILDFIRES CAN BE DANGEROUS TO YOUR HEALTH EVEN IF YOU'RE NOWHERE NEAR ONE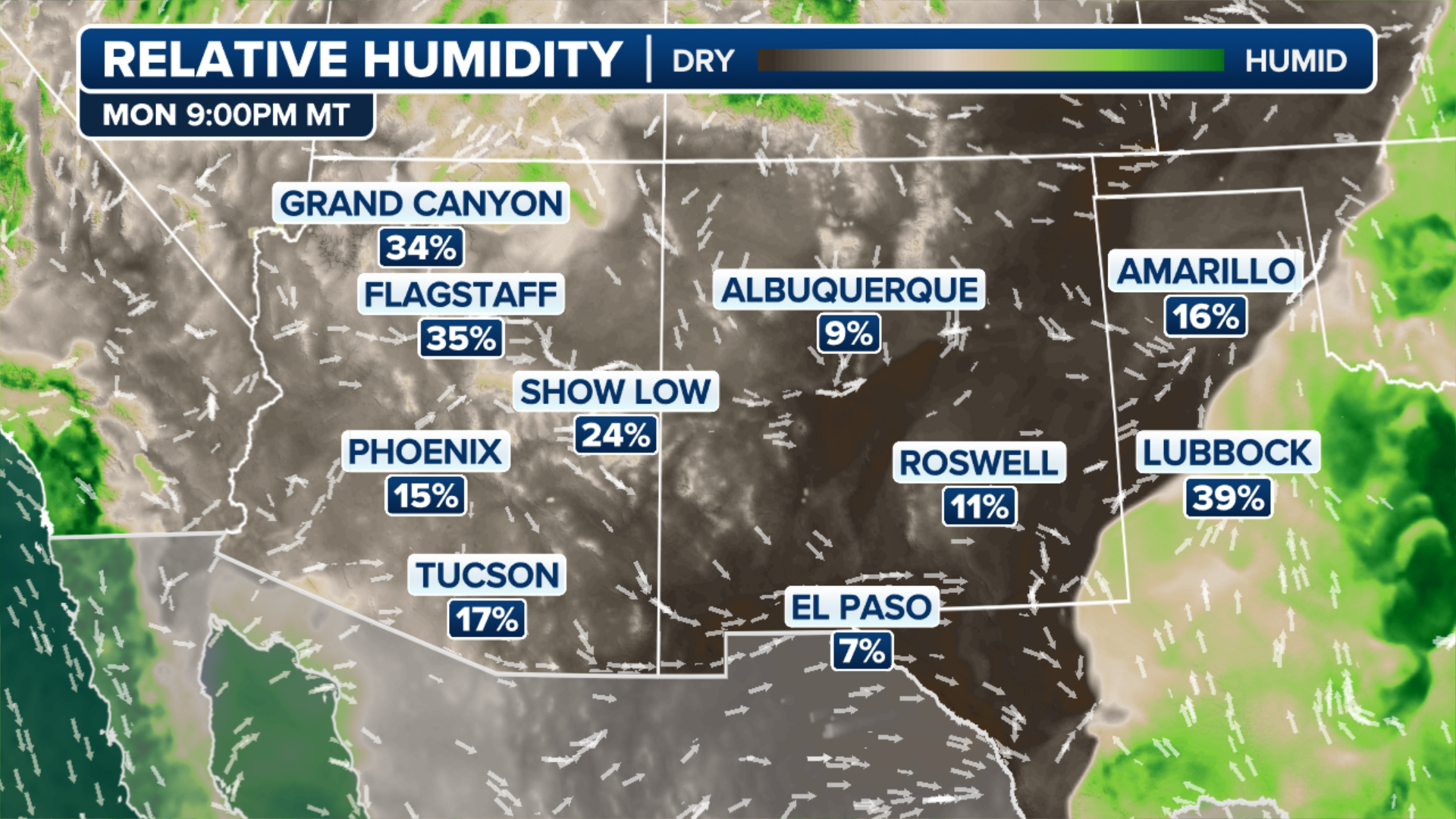 The dry conditions will also help to fuel any additional fires that begin.
Most areas of the Plains and Southwest will have relative humidity levels in the teens, but some places, like Tucson in Arizona, Moab in Utah and Las Vegas, will see levels drop into the single digits by Tuesday afternoon and evening.