'Bomb cyclone' to deliver heavy rain, gusty winds to Northwest as parade of atmospheric rivers hits West Coast
Flash Flood Watches and High Wind Warnings are posted in Northern California and southern Oregon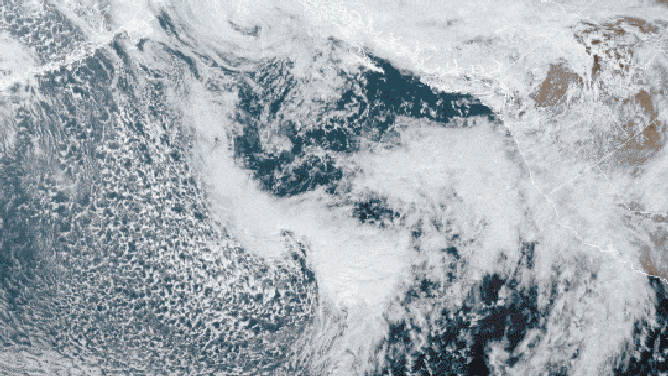 A powerful Pacific storm will become a "bomb cyclone" as it delivers heavy rain, mountain snow and gusty winds to the Pacific Northwest on Thursday, the latest system in a parade of atmospheric rivers set to drench the West Coast into next week.
A bomb cyclone is a low-pressure system that undergoes "bombogenesis," defined as a rapid pressure drop of at least 24 millibars in 24 hours or less, indicative of a very intense storm. Fortunately, the bulk of Thursday's system will stay offshore, but wind gusts could still exceed 50 mph near the coast and along the mountain ridges.
Moisture will be dragged ashore later Thursday from Northern California to western Washington, providing much-needed rainfall to the drought-stricken areas of the Northwest.
A Flash Flood Watch has been issued from late Thursday into Friday morning for portions of Northern California, including the Dixie and North Complex wildfire burn-scar areas, where locally heavy rain could lead to flash flooding, rapid runoff and debris flows.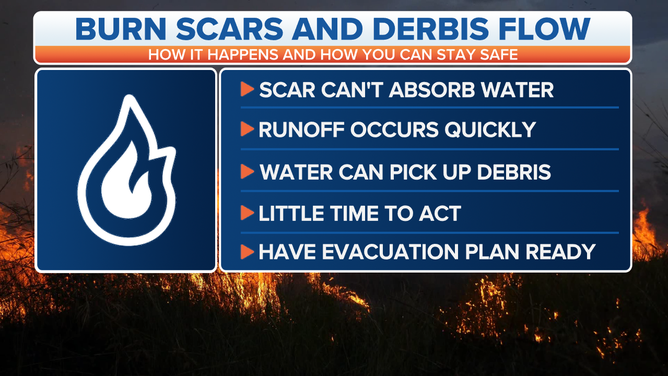 This storm will bring snow to the northern Sierra Nevada, the Shastas and the Cascades. Snow levels will drop Thursday night into Friday, though snowfall totals will generally be light outside of the highest elevations of those mountain ranges.
High Wind Warnings and Wind Advisories are in effect for parts of southern Oregon and Northern California into Friday morning. Gusts to 60 mph are possible along the southwestern Oregon coast, while 45 to 55 mph gusts are predicted farther inland along the mountain ridges.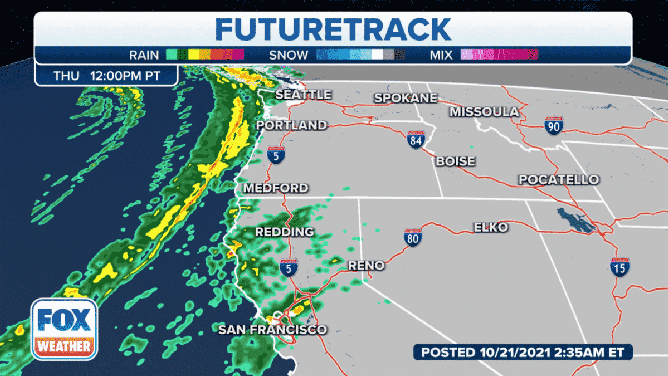 As this system pushes into the northern Rockies and gradually weakens on Friday, the next Pacific storm will closely follow on its heels and arrive on the West Coast by Saturday.
Multiple rounds of rain and mountain snow are expected through the middle of next week as the parade of atmospheric rivers marches on, leading to additional risks for flash flooding, rapid runoff and debris flows, especially in the vulnerable burn scars.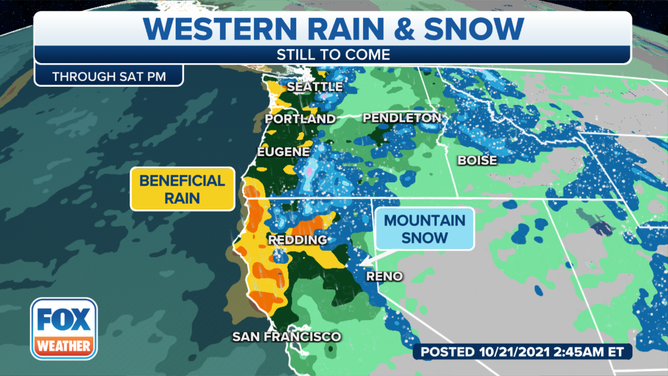 The most significant storm next week will affect the West Coast Sunday and Monday, with strong winds possible near the coast and along the mountain ridges once again.
Multiple feet of snow is expected in the higher elevations of the Cascades and Sierra. Snow levels will lower Sunday into Monday as the storm's core crashes ashore.
In the lower elevations, some locations could receive 4 to 8-plus inches of rain from the combination of all these storms affecting the West Coast through the middle of next week. Isolated spots of Northern California might see 8 to 12 inches of rainfall.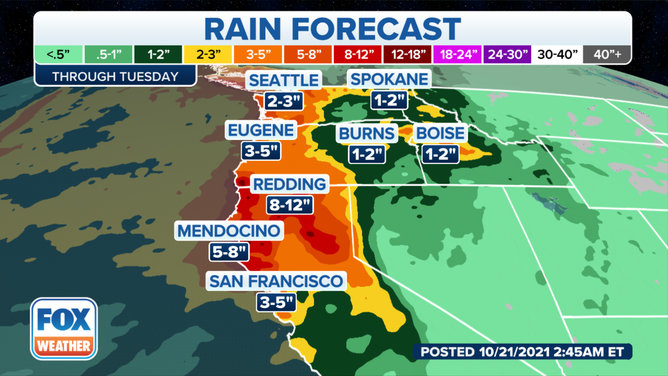 Moisture from these systems will also reach the Intermountain West and the central and northern Rockies, where significant snowfall accumulations are possible in the higher elevations.