Florida State vs Boston College football game could be slammed by winds, rain from Hurricane Lee
When you think of hurricanes, you think of Florida, not Massachusetts. However, this weekend roles have reversed and parts of Massachusetts could feel impacts from Hurricane Lee for FSU vs. Boston College football game as the Boston area is under a Tropical Storm Watch
When you think of hurricanes, you think of Florida, not Massachusetts. However, this weekend, roles have reversed, and parts of Massachusetts could feel impacts from Hurricane Lee.  
It's still too early to know where Hurricane Lee will make landfall, as the forecast cone includes areas from Maine to Canada, but because of the pure size of the hurricane, effects will be felt well beyond where the storm makes landfall.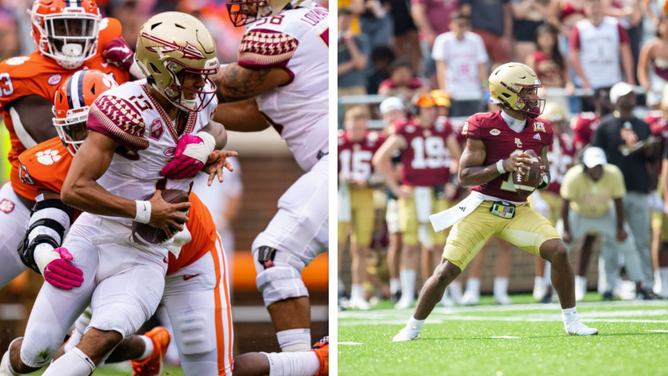 FSU vs. Boston College game impacts
The Florida State versus Boston College football game is slated for 12 p.m. ET on Saturday at Alumni Stadium in Chestnut Hill, Massachusetts.
The Boston area is under a Tropical Storm Warning, which will be in effect through at least Saturday evening. A Tropical Storm Warning means that tropical-storm-force winds are expected within the storm warning area. These winds may be accompanied by storm surge, coastal flooding and/or river flooding.se winds may be accompanied by storm surge, coastal flooding and/or river flooding.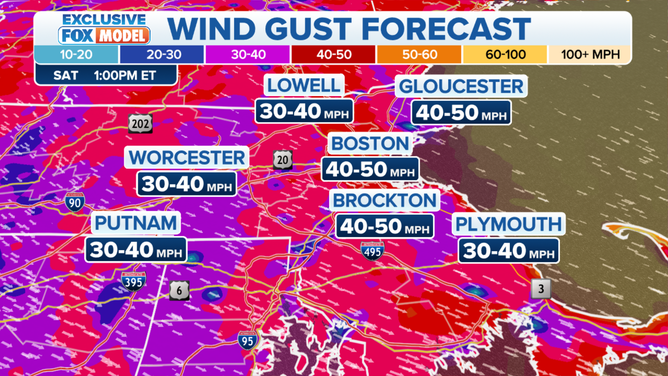 The stadium is just 10 miles west of Boston, where up to 50 mph wind gusts could be seen at the start. The tropical-storm-force winds will continue to be felt throughout the game as Hurricane Lee enters the Gulf of Maine. 
Players, coaches and fans can also expect a good amount of rain.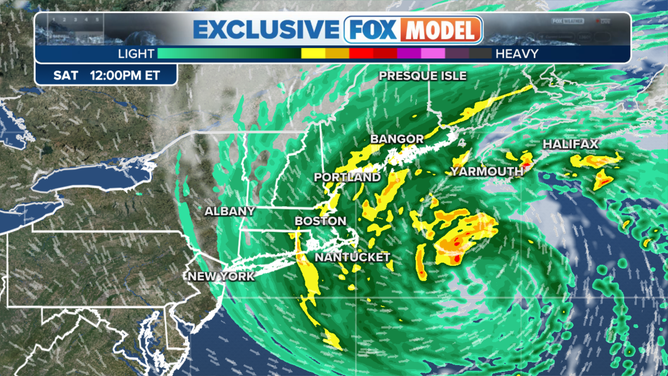 Both teams' passing attacks will be affected, with an expected wet and windy affair and no roof for Alumni Stadium.
On the season, Florida State is ranked No. 3 in the country in the latest Associated Press Poll with a 2-0 record, while Boston College enters the ACC matchup with a 1-1 record.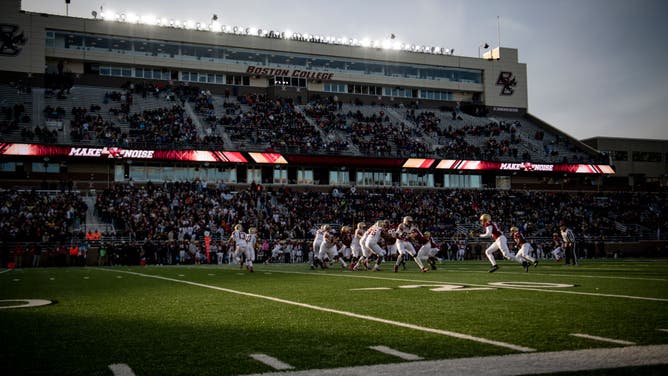 And no matter the weather, FSU is still a heavy favorite to win this game. 
Latest forecast on Hurricane Lee
Where Hurricane Lee currently is located.
(FOX Weather)
---
Hurricane Lee continues to track north through the Atlantic, paralleling the East Coast. 
Forecasters expect Hurricane Lee to continue to gradually weaken as it moves into a more volatile environment of increasing wind shear, drier air and cooler waters over the next few days.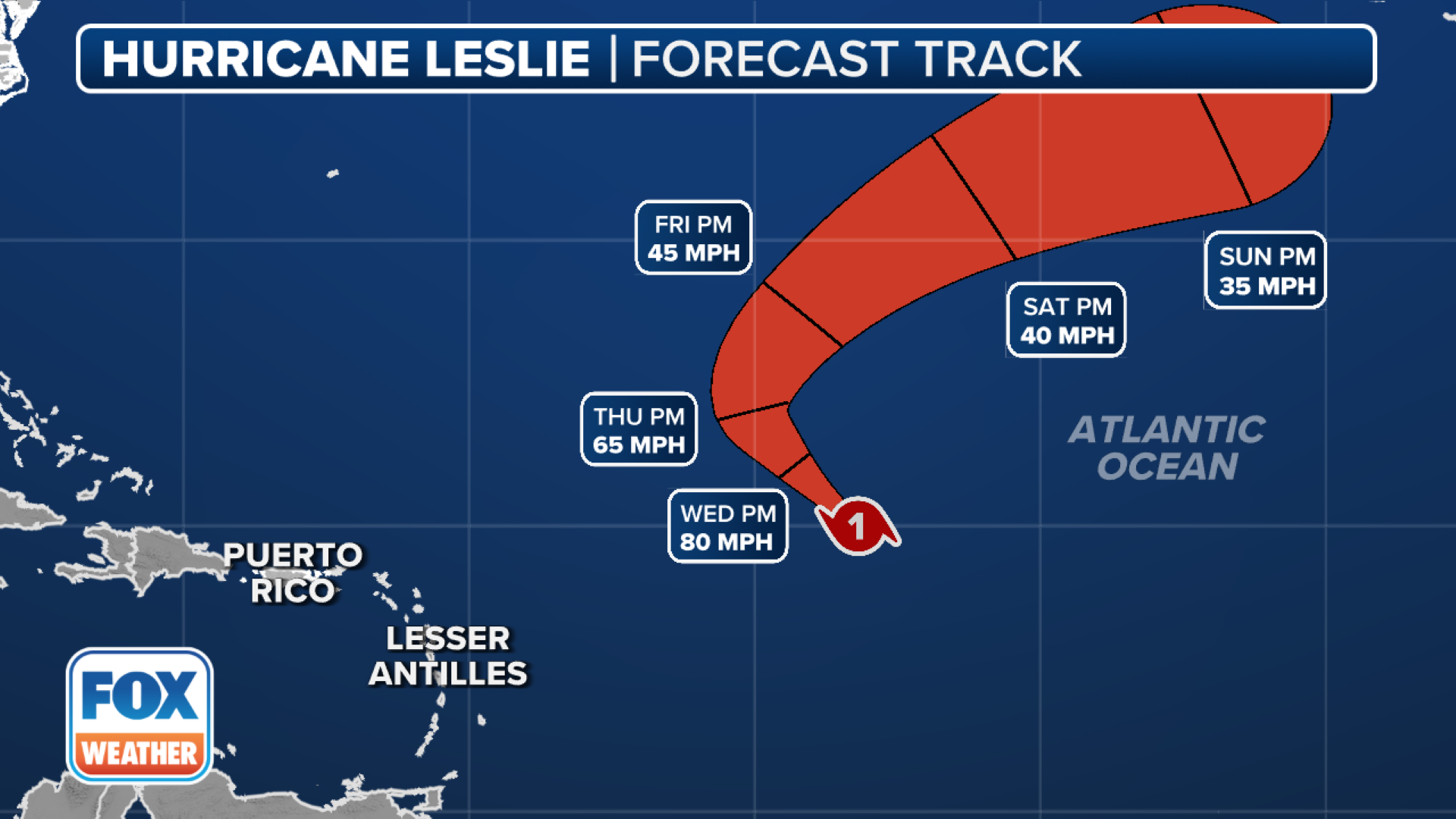 The forecast cone for Hurricane Lee.
(FOX Weather)
---
However, Lee's massive size and expected increase in forward speed suggest it will continue to grow as it spins north.
The hurricane is expected to become extratropical, so for the millions of people living along the coast of New England from Connecticut to Maine, the potential impacts could be more like a nor'easter during winter rather than a land-falling hurricane.
There is no word yet if there are plans to move or reschedule Saturday's game.