7 ways to conserve water at home during a drought
Reducing your water usage is all about being smarter with the H2O you're using
With drought becoming the norm for some parts of the U.S., water conservation is more important than ever.
In some places, the hot and dry weather has gotten so bad that restrictions on the amount of water being used by homes and businesses have been put into place.
HOW TO WATCH FOX WEATHER ON YOUR TV
However, there are things you can do every day that will help cut back on the amount of H2O you're using and help protect this precious natural resource. On top of that, being smarter about the water you must use will also add to the conservation effort.
Here are some water-saving tips from the Environmental Protection Agency.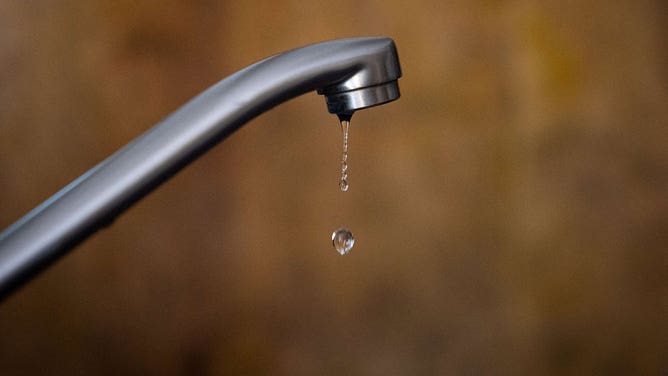 1. Check for leaks.
Even small leaks can lead to gallons upon gallons of wasted water. According to the EPA, household leaks lead to the loss of about 1 trillion gallons of water nationwide each year.
The EPA recommends people check their plumbing and irrigation (sprinkler) systems each year. The Fix a Leak Week campaign happens each March. You can find advice on how to track down leaks around your home here.
2. Concentrate on the bathroom.
According to the EPA, more than half of the water we use each day happens in the bathroom. From showering to shaving, from baths to brushing teeth, the tap is on quite a bit. Being more conscious of when the water is running will save in the long run.
For starters, turn off the tap while shaving or brushing your teeth. Also, opt for a shower instead of a bath, which the EPA said uses more water.
THE US DROUGHT MONITOR EXPLAINED
3. Only run when full.
Washers and dishwashers are conveniences that many people cannot do without. However, running them with anything less than a full load is just wasteful, according to the EPA.
In addition, scrape off the plates instead of using water to rinse them before they go in the dishwasher.
If you decide to run the washer less than full, make sure to select the appropriate load size so that the machine only uses the water it needs.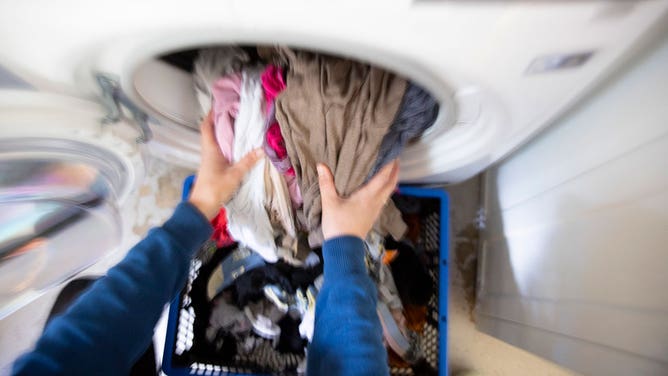 4. Check those sprinklers.
According to the EPA, about 30% of Americans' daily water usage is devoted to the outdoors. In the summer, that percentage can jump to as high as 70%.
The first step to saving water in the great outdoors is to make sure your sprinkler system is in good working order. Check for and repair any leaks. A broken sprinkler head can waste 25,000 gallons of water in six months, the EPA said.
Adjust any errant sprinkler heads so that water is going where it's needed most.
Learn about the vegetation you're watering and find out the best time to run the sprinklers.
WATER WASTERS BEWARE: NEW DEVICE CRACKS DOWN ON HOMES USING TOO MUCH WATER
5. Opt for smart landscaping.
Who doesn't love a beautifully manicured lawn? However, switching to water-smart landscaping for your yard uses less water, fertilizer and pesticides, according to the EPA.
Native and regionally appropriate plants are a great option for water-smart landscapes. Be sure to group plants by their water needs, and use micro-irrigation systems whenever possible.
For more information about creating water-smart landscapes, check out this guide from the EPA.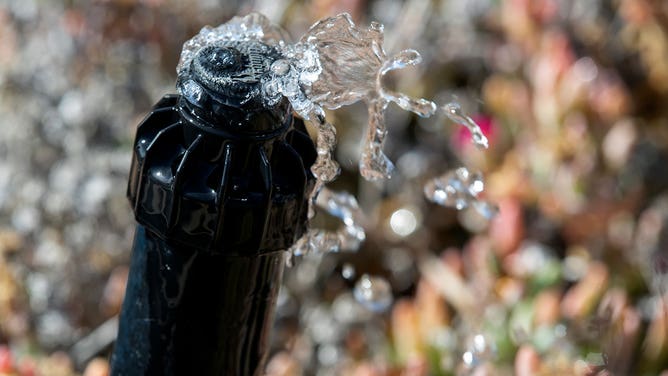 6. Sweep instead of spray.
A lot of outdoor water lands on the pavement where it runs off and into storm drains instead of being put to use on soil.
The EPA recommends people sweep their driveways, sidewalks and steps instead of using a hose to spray them down. Wash the car with water from a bucket, or use a commercial car wash that recycles water.
STOP THE SPRINKLERS OR PAY FINES IN PARTS OF CALIFORNIA
7. Look for the Water Sense label.
The EPA's Water Sense program aims to make it easier for consumers to find water-efficient products that will not only save you money in the long run but will also help protect the environment.
The agency has a product search feature on its Water Sense website that consumers can use to track down everything from toilets to shower heads to irrigation controllers that have all met the EPA's Water Sense standards.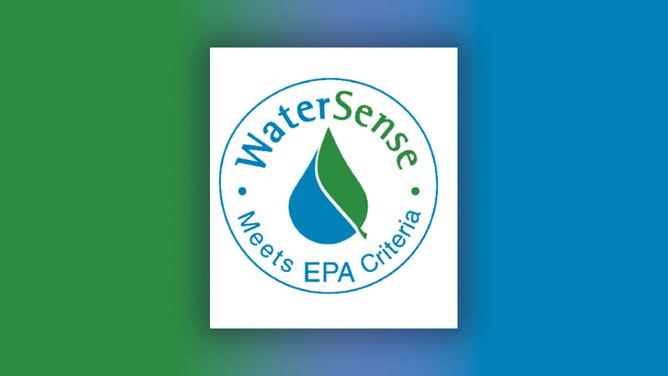 GET THE LATEST EPISODE OF THE FOX WEATHER UPDATE PODCAST
Be sure to download the FOX Weather app to track any storms in your area and receive potentially life-saving weather alerts issued by the National Weather Service. The free FOX Weather livestream is also available 24/7 on the website and app and on your favorite streaming platform. The FOX Weather Update podcast also provides weather information for the entire country.