What was the last hurricane to make landfall in Maine?
A hurricane making landfall in Maine is rare but not unheard of. We have to look back 24 years to Hurricane Gerda.
Maine does have a history of landfalling hurricanes, but they don't happen often. Hurricane Lee could become the newest addition to that history as it eyes the state's coastline later this week.
Gerda was the last hurricane to make landfall in Maine. The storm was a Category 1 hurricane with winds of 80 mph when it hit near the town of Eastport in far southeastern Maine on Sept. 10, 1969.
"In Maine, hurricanes don't happen often, but they can be devastating when they do," the Maine Emergency Management Agency said on its website. 
HURRICANE LEE LIVE TRACKER: PROJECTED PATH, SPAGHETTI COMPUTER MODELS, CONE OF CONCERN AND MORE
Hurricane Gerda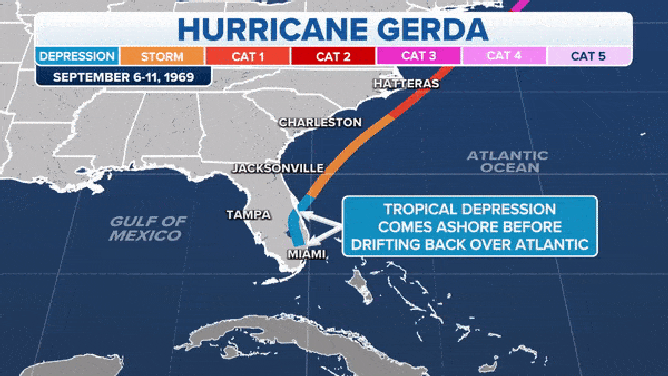 As a tropical depression, Gerda first made landfall near Boynton Beach, Florida, on Sept. 7, 1969. A U-turn took it back over warm Atlantic water, where Gerda strengthened into a Category 3, major hurricane with winds of 105 mph, off the coasts of Maryland and Delaware.
The storm weakened once past the warm ocean current called the Gulf Stream, which heads towards Europe around Cape Cod. 
The storm was charging north-northeast at 40 mph. So even though weakening, it still made landfall as a Category 1 hurricane. This was similar to what Hurricane Idalia did recently in the Southeast U.S. The forward speed was enough to deliver hurricane-force winds across Georgia even while weakening over land.
NEW ENGLAND'S HURRICANE HISTORY IS FILLED WITH DISASTROUS STORMS OVER THE LAST CENTURY

The eastern half of Maine saw about 3 inches of rain, but some areas of Downeast Maine and extreme southern coastal areas received more than 5 inches. Wellfleet, Massachusetts, also picked up 5.67 inches.
Not hurricanes but still devastating
According to MEMA's website, tropical storms and hurricanes typically reach Maine between May and November every few years in the "post-hurricane stage." This can lead to damaging winds, inland flooding, storm surge and rip currents.
"Previous storms that had impact on Maine are: Carol and Edna in 1954, Donna in 1960, Gloria in 1985, and Bob in 1991," MEMA's website read.
Bob made landfall as a Category 2 hurricane over Newport, Rhode Island, and weakened to a tropical storm just before making another landfall in Rockland, Maine.
BUZZWORDS YOU'LL BE HEARING DURING HURRICANE SEASON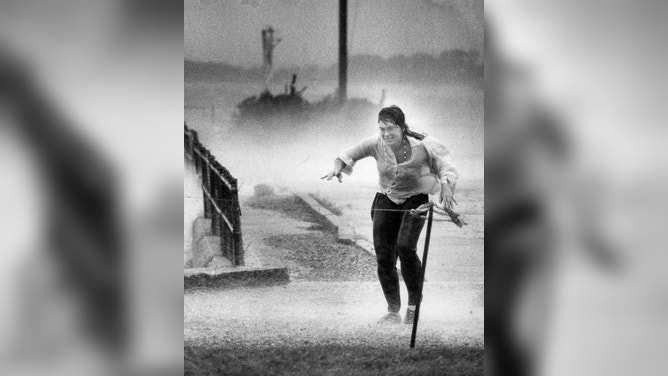 Carol was a Category 3 hurricane when it made landfall on the eastern end of Long Island, New York, and then again in Connecticut. The storm became extra-tropical over southern New Hampshire. The Madera Daily News Tribune reported that Carol's damage came primarily from strong winds.
Twelve days later, Hurricane Edna followed. The paper reported that the storm dropped more than 8 inches of rain on already saturated ground triggering flash flooding. Twenty-two people died.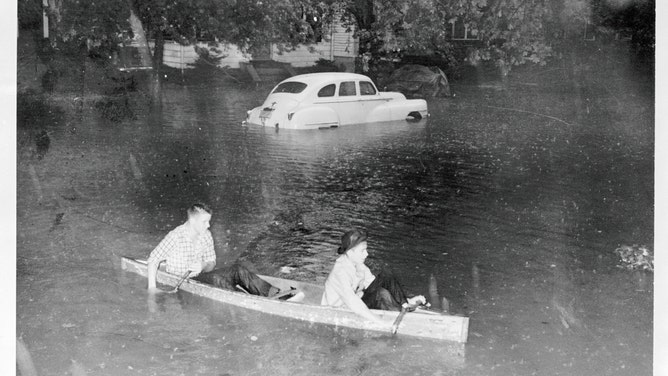 Category 4 Hurricane Donna took a toll on Florida. At the time, the NWS called Donna "one of the most destructive hurricanes to affect Florida in modern times." Donna made landfall as a Category 2 on Long Island, New York, then became extra-tropical over Maine. It passed just 40 miles northwest of Boston and Bangor, Maine, according to the NWS.
7 FACTS TO KNOW ABOUT HURRICANES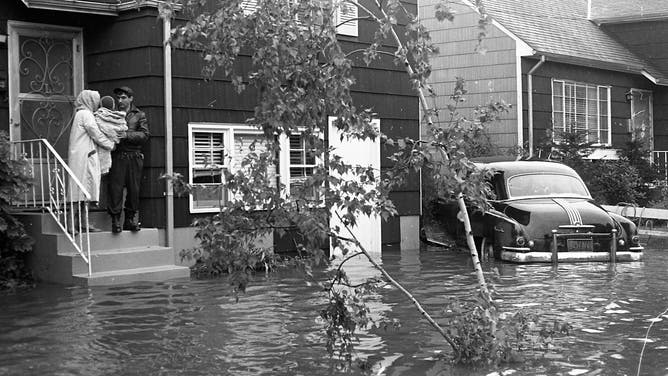 Hurricane Gloria made landfall on the Outer Banks of North Carolina, then again on Long Island and in Connecticut. It weakened and tracked inland through Maine.
"The storm was the first significant system to strike the northeastern United States since Hurricane Agnes in 1972 and the first major storm to affect New York and Long Island directly since Hurricane Donna in 1960," NWS officials wrote in their overview of the storm.