Here's how to winterize your home and protect it from snow, ice and freezing temperatures
An important first step to winterizing your home is to take an inventory of tasks that need to be completed.
The official start of winter is right around the corner, and for the millions of Americans that can expect snow, ice and frigid temperatures, there are some precautions you can take to ensure you and your home are ready for winter.
HOW TO WATCH FOX WEATHER ON TV
Take a home inventory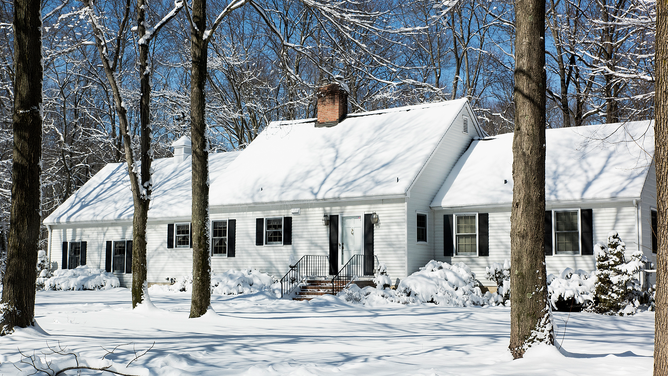 "Fall is a great time to take inventory of your home and what maintenance items need to be taken care of to make sure your home is ready," Gina Wilen, public affairs specialist for State Farm, told FOX Weather.
One of the most important things to do is to ensure fresh batteries are installed in all smoke and carbon monoxide detectors inside your home.
"In 2021, State Farm paid its customers over $3 billion to help recover from fires," Wilen said.
Wilen said winter and the holiday gatherings typical of the season mean indoor trees, more candles being lit and more fireplaces warming homes.
"Being able to count on your smoke detectors to identify that smoke and fire in your home is going to be a super simple way to reduce your home insurance costs if you do have to do a homeowner's claim," Wilen said.
HOW TO PREVENT PIPES FROM FREEZING IN BITTERLY COLD TEMPERATURES
Clean your gutters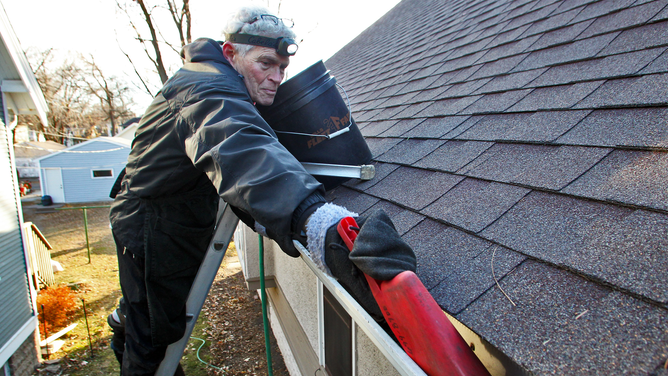 Another important task you should complete before winter arrives is to clear the leaves and other debris from the gutters on your home.
"We have a lot of people that are moving from one part of the country to another, so if you're moving from an area like Arizona that doesn't have these big, giant trees and you're moving somewhere maybe in the Northeast or the Midwest where you have gutters, and you need to clean those out, go ahead and do that," Wilen said.
Cleaning your gutters will prevent the possibility of an ice dam forming when there's a winter storm and will also allow water to drain properly through the gutters to the ground rather than flowing over and causing damage to your home's foundation or even leaks in basements.
HOME DAMAGED DURING A WINTER STORM? HERE'S WHAT YOU SHOULD DO
Prevent frozen pipes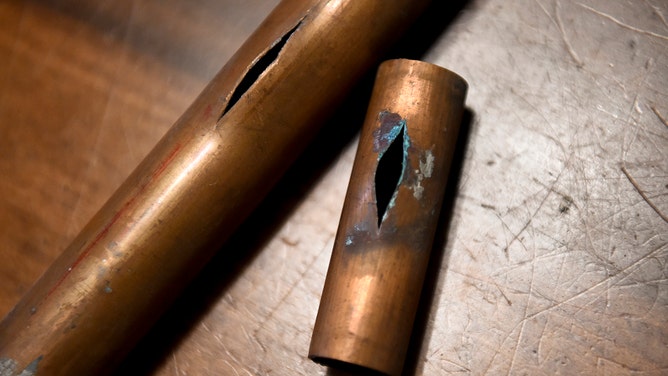 "Frozen pipes are a huge issue, especially in the South," Wilen said. "Whenever we have that hard freeze that comes in, and I always think back to whenever my mother would say, I was raised in Texas, 'Ok, a freeze is coming tonight, let's open the cabinet doors, let the faucets drip,' and that's such a true and simple thing you can do."
She said opening the cabinet doors, especially for outside faucets that are on exterior walls, allows the heat to get in and circulate around the pipes to keep them from freezing.
"And also having those faucets drip, it just allows the water to flow through to keep it from freezing because once a pipe freezes on your interior, you're never going to notice that burst until it thaws, and then that water is coming out of that pipe," Wilen said.
WINTER WEATHER EXPECTED TO CAUSE HOME HEATING COSTS TO SOAR BY 28%
For exterior faucets, if there's a freeze coming, Wilen said it's important to disconnect hoses and drain them before wrapping your pipes.
"You can go to your local hardware store, and they sell these boxes that will go around the exterior faucets to keep them from freezing," Wilen said. "Or, you can do what my parents did growing up. They would take some old rags or blankets and wrap those to keep them insulated from the freezing weather."