The last storm named Hermine broke Florida's 11-year hurricane drought
Hurricane Hermine in 2016 was the first hurricane to make landfall in Florida since Hurricane Wilma in 2005.
On Friday, Tropical Depression Ten churning west of Africa strengthened and became Tropical Storm Hermine. 
The last storm that had the name Hermine was a hurricane that made landfall in Florida on Sept. 2, 2016.
HOW TO WATCH FOX WEATHER ON TV
Hurricane names, which are created by the World Meteorological Organization, are recycled every six years. The exceptions are names of hurricanes that were particularly devastating. In those cases, the names are retired.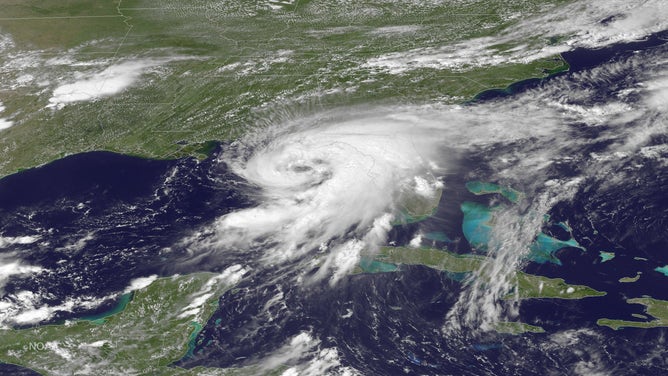 Hurricane Hermine in 2016 struck the Sunshine State as a Category 1 hurricane, according to the National Weather Service.
The highest measured storm surge in Florida was about 7.5 feet above normal tide level in Cedar Key, Florida, located on the Florida Gulf Coast about 60 miles southwest of Gainesville. 
The maximum reported rainfall was more than 22 inches near Tarpon Springs, which lies northwest of Tampa.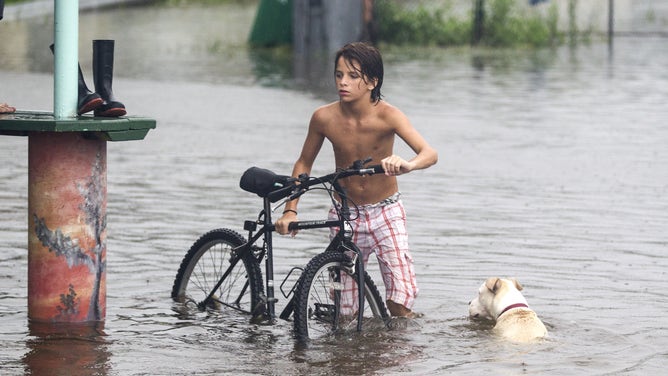 Another devastating component of Hermine 2016 was the wind.
According to the FOX Forecast Center, Hermine was strengthening as it made landfall. This means that its sustained wind speeds were ramping up.
In Tallahassee, which sits about 30 miles inland from the coast, the wind damaged trees, knocking down power lines and leaving many in the city without electricity for weeks, according to the FOX Forecast Center.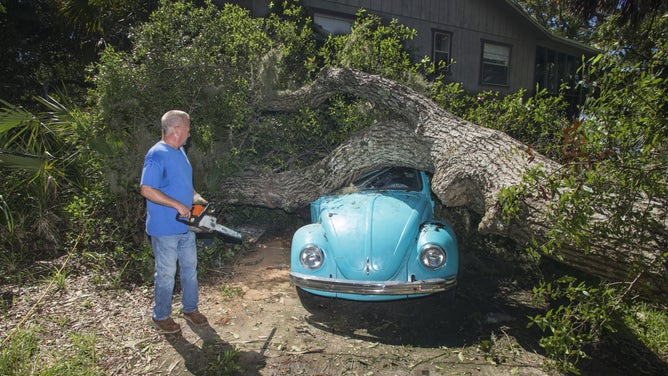 What made Hermine 2016 particularly striking was that it was the first hurricane to make landfall in Florida since Hurricane Wilma struck in 2005. When it arrived, Hermine ended an exceptional hurricane-free streak in Florida that lasted just over a decade.
According to Florida State University, Hermine 2005 broke Florida's record of a hurricane drought that lasted 3,966 days. The second-longest streak lasted 2,271 days between Hurricane David in September 1979 and Hurricane Kate in November 1985.
"Every tropical cyclone is different," said a meteorologist at the FOX Forecast Center. "It's kind of like a snowflake, you never know what to expect. You need to prepare, and you need to prepare for the worst and hope for the best, because some strange things go on in these tropical systems."