7 ways to be prepared ahead of the impending storm system
There will be a sharp dividing line where areas to the south will see rain and those to the north will see frozen precipitation.
Meteorologists are tracking a significant storm system that will produce severe storms, snow and ice for millions of Americans in the eastern two-thirds of the country.
The impacts are expected to begin Wednesday with large hail, damaging winds and tornadoes for parts of Texas and Oklahoma, all while frozen precipitation forms on the northern side of the system.
Whether you find yourself on the southern side or the northern side, the weather could be disruptive for millions of people.
Here are the seven actions you can do now to prepare for the weather:
1) Download the free FOX Weather app
Track either snow or storms on the FOX Weather 3D Radar. The app is free, and you can enable push alerts for when dangerous weather moves into your region. Click here to download the app.
2) Know the 19 hacks to keep your smartphone charged
Power outages occur in both winter weather and severe storms. Before it's too late to charge your devices, learn how to keep your phone charged for longer. Click here to learn the tricks.
3) Know the difference between watch and warning
A watch means conditions are favorable disruptive weather to occur. A warning means potentially dangerous weather is occurring. Know the difference in weather terminology before your family members find themselves under one. Click here to see the differences.
4) How to prepare for tornadoes
People in the warm sector of the storm will need to know how to prepare for a tornado. This will primarily encompass areas near and south of Interstate 44. Preparing for a twister ahead of time can help you stay safe in the event one sweeps through your area. Click here to learn to prepare for tornadic storms.
5) Identify the safest places inside your home
Once again, areas the Storm Prediction Center identified as under a storm risk need to know about where the safest place is inside your home. Do you know the safest spot to go in your home or apartment in case a tornado hits? Click here to learn about identifying a safe space.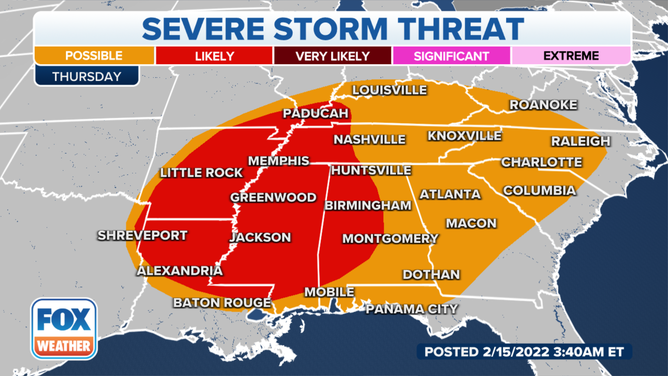 6) What you should have on hand for a winter weather
If you are in the corridor that will see either the snow or ice, there are several items to have on hand to prepare for the winter weather. Storm-related power outages can last days or even weeks in some instances. Click here for a checklist on what to have on hand.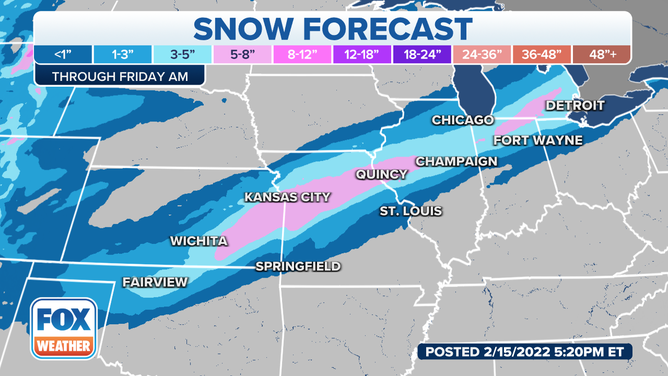 7) How to stay safe around a generator
Generator safety is important to know whether you're in the system's cold region or in the southern storm belt. Generators can be dangerous if safety precautions aren't followed. Click here to learn how to stay safe.