Man found dead in car amid 126-degree heat in Death Valley National Park
The 65-year-old man's death is the fourth heat-related fatality in national parks over the past two weeks. Excessive Heat Warnings have been in effect for California, Arizona and Texas where the deaths occurred.
DEATH VALLEY NATIONAL PARK, Calif. – A 65-year-old man died Monday at Death Valley National Park when temperatures reached 126 degrees, and National Parks officials believe his death was due to the extreme heat.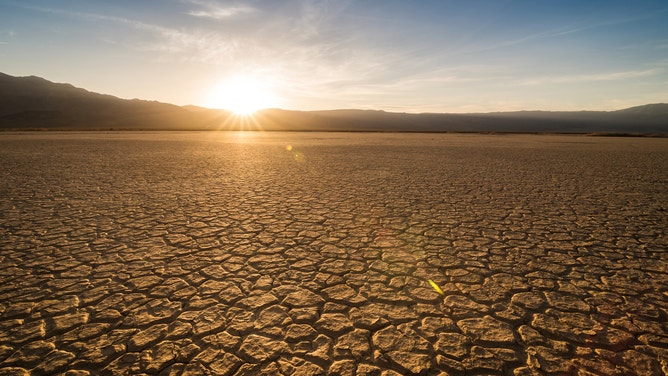 Southern California was under an Excessive Heat Warning on July 3 when the man was found in his car off North Highway.
According to the NPS, the driver was found unconscious at 10 a.m. by a park maintenance worker when they noticed the vehicle about 30 yards off the highway.
NPS park rangers, local sheriff's deputies and the county coroner were called to the scene, where they pronounced the victim dead.
The car's tire tracks ran along the road shoulder and rocky berm before veering further away from the paved road, NPS officials said. The vehicle did not crash but had two flat tires when stopped. The initial investigation suggests the man died of a heat-related illness which may have caused him to run off the road. According to investigators, his car window was down, and the air conditioning in the vehicle was not functioning when the car was discovered.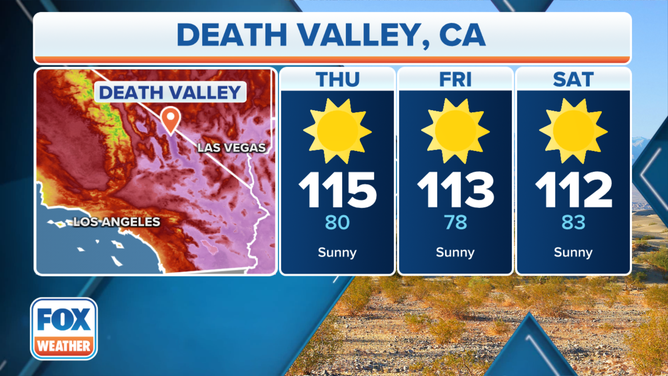 On July 2, the day before the man was found, the high temperature in Death Valley was 126 degrees, and the overnight low was 98 degrees.
The death marks the most recent heat-related fatality in recent weeks, as the Southwest and West have been under Excessive Heat Warnings and heat advisories for the past two weeks.
This is the fourth heat-related hiking death in a national park in two weeks.
On July 3, a 57-year-old woman died from a heat-related illness in a remote area of the Grand Canyon National Park. Officials said she was attempting an 8-mile hike during 100-degree temperatures.
Last week, a father and son in Texas died hiking in Big Bend National Park during extreme heat.