Oregon winemaker fears La Nina rains will impact grape harvest after an already tough year
After fires, cold, flood, frost and heat, a Willamette Valley, Oregon, vineyard hopes that La Niña will give them a break until after harvest. Their livelihood depends on it.
WILLAMETTE VALLEY, Ore. – Winemaker Terry Culton walks through the rows of pinot noir grapes that put Willamette Valley on the map of any oenophile and smiles to himself. He shakes his head, not exactly believing the beautiful, lush clusters of grapes hang despite La Niña's wrath.
"We're just a little nervous," Culton, the winemaker for Willamette Valley Vineyards, the largest winery in Oregon, according to the Portland Business Journal. "You know it's a La Nina year."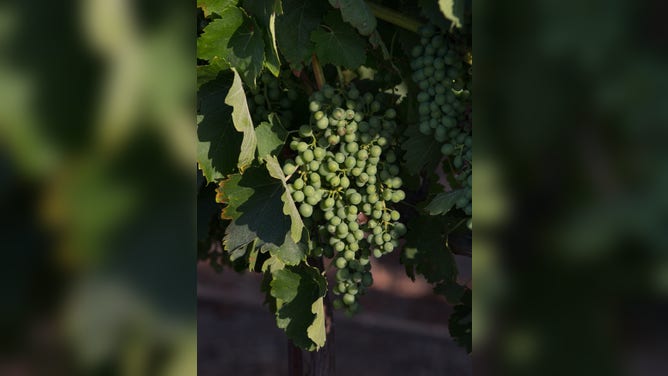 La Niña is a meteorological phenomenon that the world has been experiencing for over two years now. Take a look at the video attached to the top of this story for an explanation.
"Wetter falls and generally a wetter harvest," Culton said as he explained what La Niña means for the Pacific Northwest. "This year, we had a really cool spring, a really late bud break, and it looks like we're going to be harvesting our pinot noir starting in the middle of October. So, that pushes us back into the rain window."
"I have to hope for the best," he added. "It actually drizzled the other day. In Oregon, once it starts raining, it tends to keep raining for months on end." 
LA NIÑA WINTER 2022-23 COULD MEAN TORNADO OUTBREAKS, BLIZZARDS AND EVERTHING IN BETWEEN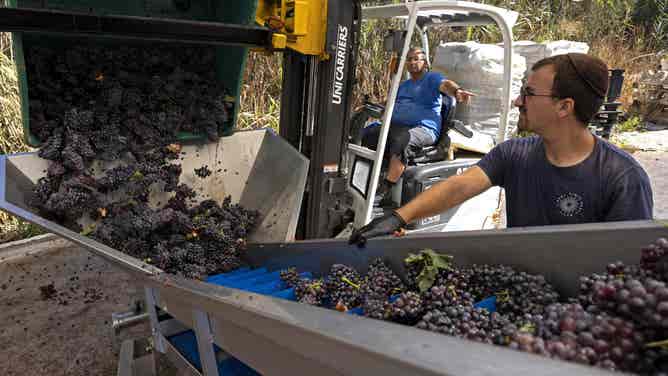 Thankfully, the rain did not mark the start of rainy season as he feared. It was just some remnants of Hurricane Kay moving through.
KAY BRINGS HEAVY RAIN, GUSTY WINDS TO CALIFORNIA 
He said heavy rains make the ground too soft to pick. Enough consecutive days of rain can swell and dilute the juice inside the berry and can crack the skin leaving it open to disease. He calls pinot noir a temperamental grape with a thin skin, and just like with thin-skinned people, he said, "They get upset easy but make an amazing wine."
Culton said he is preparing for the worst but hoping for the best, keeping an eye on the sky and weather forecasts. 
"That's when basically you get all hands on deck, and you pick everything you can, pick to get it off before that happens," said Culton, adding that fermenting tank space runs out. "Your harvest goes from being a manageable harvest to having everything come in at once and everybody working round the clock."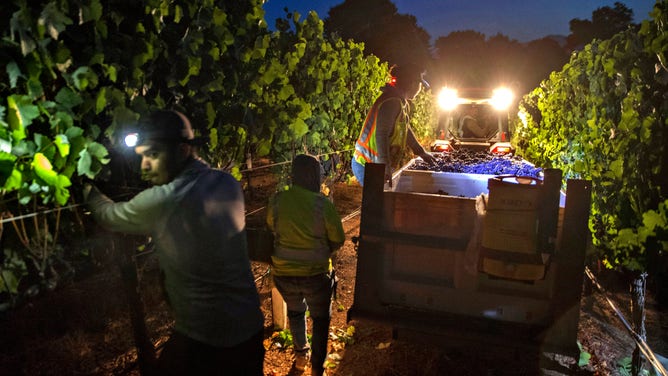 Rain would mean condensing his pinot harvest from 40 days to just weeks.
Culton said he hopes this year's busy La Niña-enhanced storms take a break until mid-November. 
Rain is just one of the weather woes La Niña brings. Culton said this season has been one potential catastrophe after another.
The cold
Cool temperatures at the beginning of the growing season significantly delayed his harvest. Grapes need warmth, water and nutrients to get to the perfect chemistry and sugar level, known as Brix, for picking and fermenting into wine. As the Paul Masson tagline said, "no wine before it's time." 
The seemingly semi-permanent trough, anchoring the rain and cool weather across the region delays bud break -- when the new shoots and leaves break through the weathered vine in the spring. 
"It was so cold, we didn't get bud break until really late," explained Culton, who was also able to find the bright side. "It was so late, that the weather was just perfect when the plants flowered, and almost every flower was pollinated."
He described what that meant by saying the clusters were very full, round and heavy, dense with berries.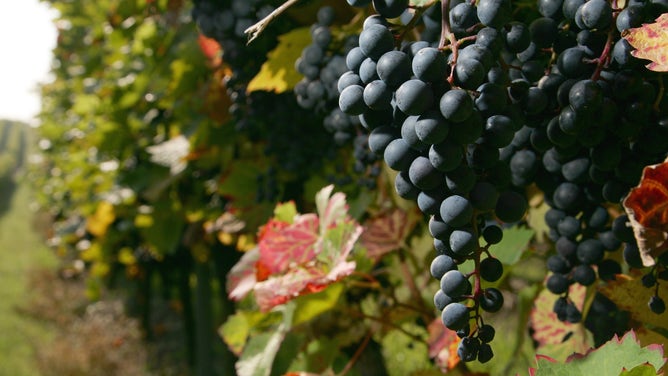 Frost
La Niña struck again about April, chilling the valley where Culton's vineyards are located and covering the new flowers in frost. 
"After that frost, I can't believe I am standing here after all this and expecting a normal to heavy crop level," said Culton, excited to harvest to verify his ton-per-acre yield estimate.
His neighbors were not so lucky. He said frost destroyed between 30% and 50% of fruit in some neighboring vineyards.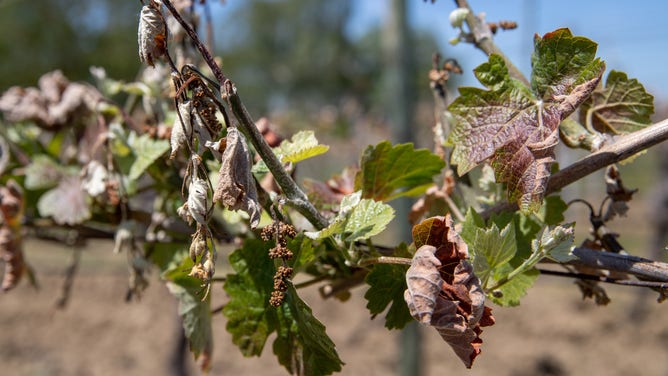 Record heat
Record heat followed. Seattle alone broke records for the most consecutive days over 90 degrees (6) and the most number of days over 90 degrees in a year (13). The FOX Forecast Center said, statistically, Seattle only hits 90 degrees once every other year. 
HOW TO WATCH FOX WEATHER ON TV
Fire
Along with the heat came fire.
"A couple of weeks ago, I was talking to fire crews, and we were saying that this has been a super manageable fire season," Culton said. "That was until last week when everything just exploded."
He said smoke from the enormous Cedar Creek Fire hung tough through another one of his vineyards by Eugene. The fire has so far burned almost 100,000 acres and is still out of control. Thankfully, the stablizing high-pressure system pushed east, taking the scorching temperatures with it and setting the region up with a cooler west wind off the water. 
WILDFIRE SMOKE, POOR AIR QUALITY SWEEPS ACROSS NORTHWEST AS HAZY AIR TRACKS EAST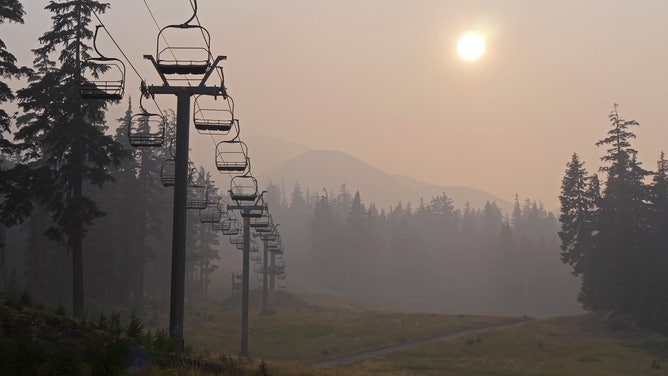 Culton said he had feared another year like 2020. He was working in California's Central Valley that year and said that the smoke was so thick he couldn't even see the end of the row.
Golden State wineries suffered unimaginable losses that year. So many of the ones that FOX Weather spoke to dropped their fruit to the ground, leaving it unpicked. Smoke infiltrated the fruit's thin skin and impacted the taste, a phenomenon called smoke taint.
"No, it's not like a smokey campfire smell or a smokey bourbon taste," explained Kevin Cadle, of Cadle Family Wines. "It's more like an old, dirty ashtray smell."
NAPA VALLEY 2020: THE LOST VINTAGE 
"It's nothing like that, 2020," said Culton. "I spoke to my enologist the other day, and he said the fruits (are) fairing pretty well so far, no traces of taint."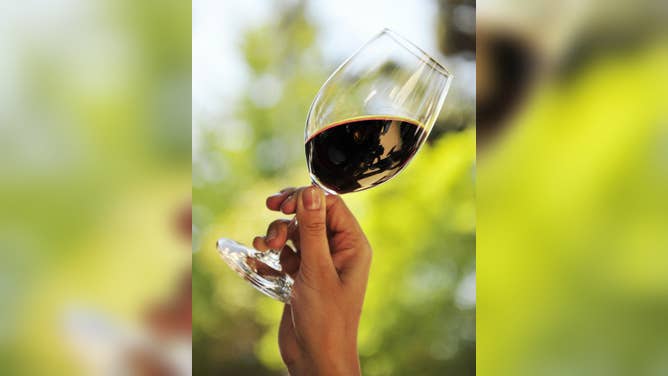 He said he plans to pick grapes for sparkling wine starting next week and his pinot noir in mid-October.