Charleston slammed with storm surge as Idalia continues pounding the Southeast
Powerful onshore winds of about 40 mph are pushing water from the Atlantic onto the city streets of the historic city.
Storm surge from Tropical Storm Idalia flooded parts of Charleston, South Carolina Wednesday, breaching the town's seawall.
Powerful onshore winds of about 40 mph pushed water from the Atlantic onto the city streets of the historic city, according to FOX Weather meteorologist Steve Bender.
Images from Charleston show just how much the water had risen as the storm approached.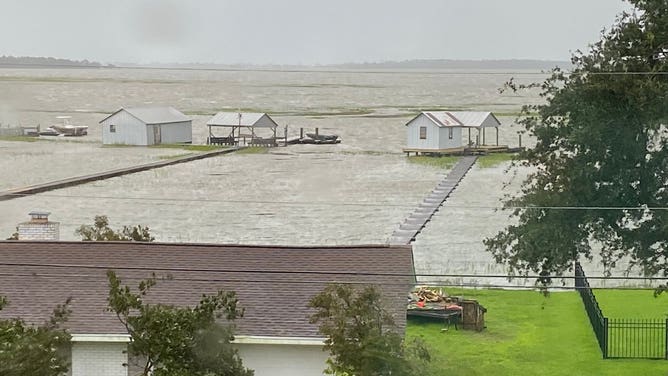 The National Weather Service in Charleston stated on Wednesday evening that water has breached the Charleston Battery, the seawall in Charleston. Major coastal flooding is being reported in downtown Charleston and Edisto Beach. 
They added that tide levels in the Charleston Harbor reached over 9 feet. At Edisto, the dunes were breached with water flowing under homes and onto roadways.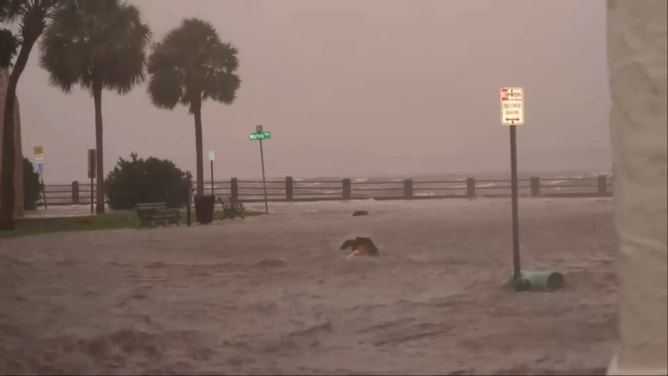 "This is a dangerous situation!" NWS Charleston posted Wednesday afternoon.
The following image taken in downtown Charleston, showing how much roads were covered by storm surge.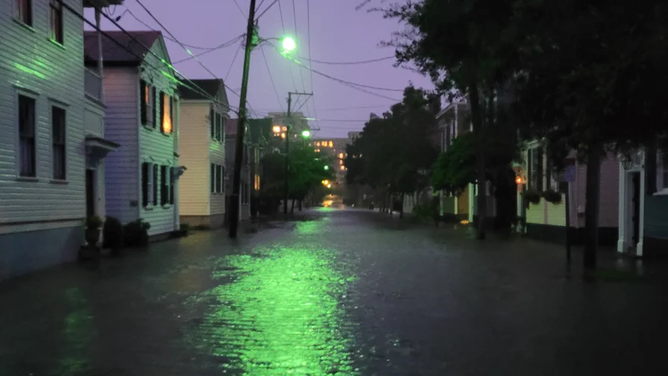 WATCH: TORNADO SPAWNED BY HURRICANE IDALIA FLIPS CAR IN SOUTH CAROLINA
Further inland, roads were turned into impromptu rivers.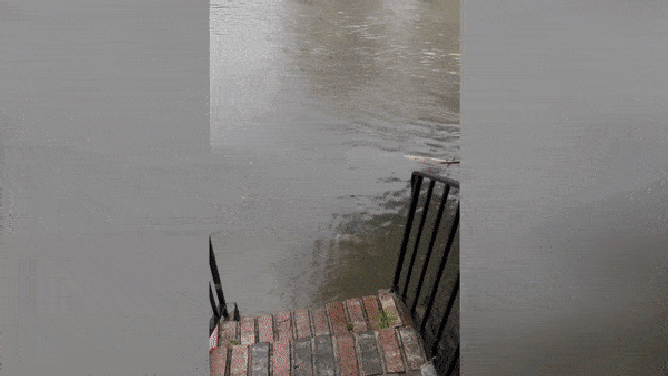 In addition to flooding, the powerful winds reaching gusts of 50-65 mph knocked over trees.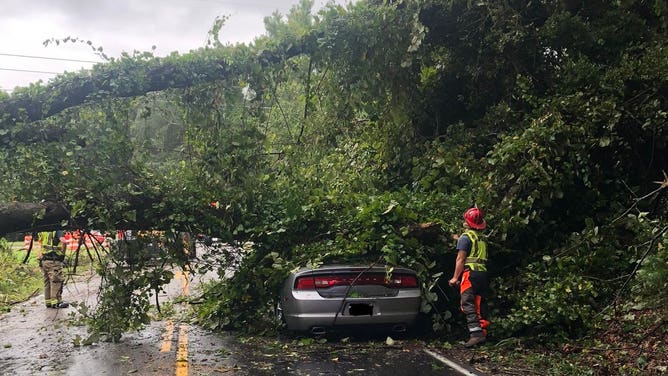 The water levels in Charleston are the 5th highest water levels ever reported in the city, according NWS Charleston. They added that the records date back to 1921.
The high water levels are the result of a number of factors. The FOX Forecast Center said that the combination of Idalia, swells from Franklin and the influences from the stage of the moon are creating the perfect event for flooding around Charleston and other low-lying communities in the Carolinas.
HURRICANE IDALIA'S LANDFALL IN FLORIDA DURING FULL MOON STILL INCREASE STORM SURGE THREAT
"Tides are higher than normal right now due to the full moon," noted Greg Diamond, FOX Forecast Center senior meteorologist. "That is the main differentiator here. It's why weaker Tropical Storm Idalia is producing water levels up there with the stronger and larger Matthew and Irma."