Watch: Curious black bear breaks into truck in Colorado, steals bag
Colorado Parks and Wildlife says it has already received 173 reports of bear activity in 25 Colorado counties this year.
Footage shared by Colorado Parks and Wildlife on Friday shows a black bear pulling on a door handle and opening the door of a pickup truck.
The video opened with the bear sniffing along the driver's side of the silver truck parked on the side of the road. Once the animal made its way from the back bumper to the cab, it stood up and placed its paws on the handle of the back door.
The door popped open, and the bear pulled it back even more, to reveal a red-and-white cooler in the back seat of the truck.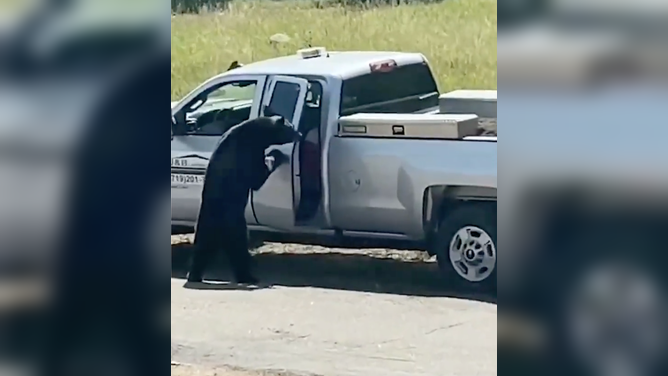 Seemingly unphased, the bear attempted to climb into the cab and onto the cooler but ended up tumbling out of the truck, knocking the cooler out of the vehicle. 
Using the now-overturned cooler as a stepping stool, the bear climbed back into the truck and managed to pull a satchel out of the cab with its mouth.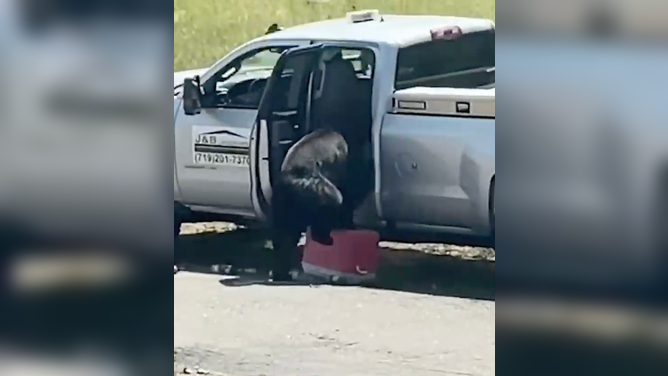 The bear then coolly sauntered away from the truck with the bag and scurried into the woods.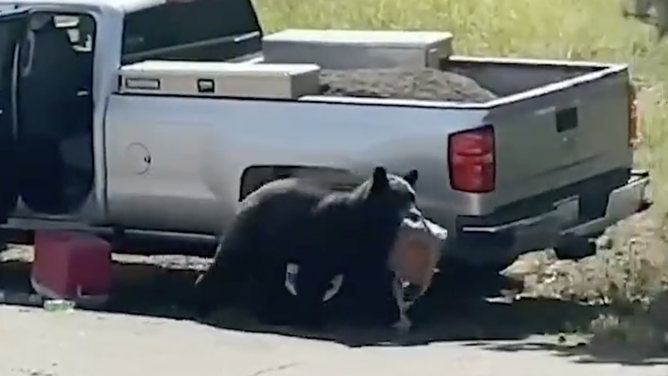 Colorado has between 17,000 and 20,000 bears, according to statewide public information officer with CPW Bridget O'Rourke. With the advent of spring, the bears have emerged from their winter hibernation and are beginning to search for food. CPW has already received 173 reports of bear activity in 25 Colorado counties this year.
400-POUND BEAR FOUND UNDER DECK OF COLORADO HOME
Wildlife officials strongly recommend that residents be bear aware and secure any containers or other objects that may attract bears, such as trash bins and bird feeders.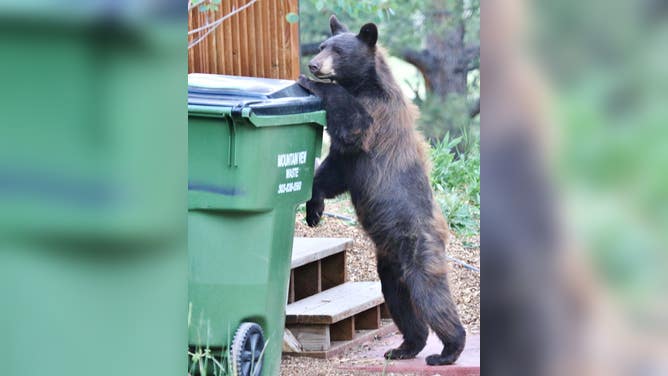 "Bears have really, really strong noses, so they can smell things from miles away," O'Rourke said. She noted that leaving food or items with fragrances, such as chapstick, sunscreen or lotion, in a vehicle may attract bears.
According to O'Rourke, bears are intelligent and capable of opening doors on vehicles – and homes – to find food. She recommends making sure that any items with an odor are taken out of your vehicle and then locking the vehicle to keep out bears. 
"They're not looking for conflicts with humans. They're really just after food," she said.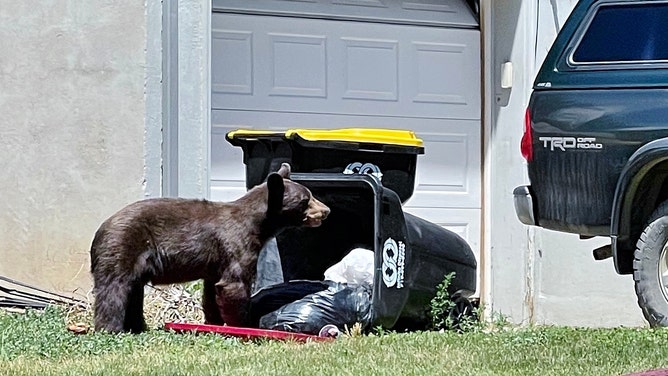 CPW provides additional recommendations for making sure vehicles are bear-proof:
Roll up the windows of your vehicle.
Do not keep food in your vehicle.
When car-camping, secure all food and coolers in a locked vehicle.
For more information on how to protect vehicles and homes from bears, check out the CPW website.