Black bear killed near Los Angeles was first to make the area home in at least 20 years
Biologists named him Black Bear 12, and the National Park Service had been studying him for months to learn more about the movement of wildlife across the state from wilderness across highways to other wild areas.
THOUSAND OAKS, Calif. – The first resident bear in the Santa Monica Mountains in at least 20 years was killed crossing a highway last week, according to the National Park Service. Biologists had been tracking his movements since the spring by radio collar and wildlife cameras to learn more about wildlife travel corridors like the one where he was killed.
"When any of our radio-collared animals get killed on the road, it's sad but not that surprising after 20 years of studying these animals in the region," said Jeff Sikich, the lead field biologist for the mountain lion study at Santa Monica Mountains National Recreation Area in a statement. "Roadkill is the number one source of mortality for our mountain lions, so there's no reason to believe it would be much different for other large carnivores." 
WHAT IS THE SILVER LINING OF ENDANGERED FLORIDA PANTHER KILLED BY A CAR?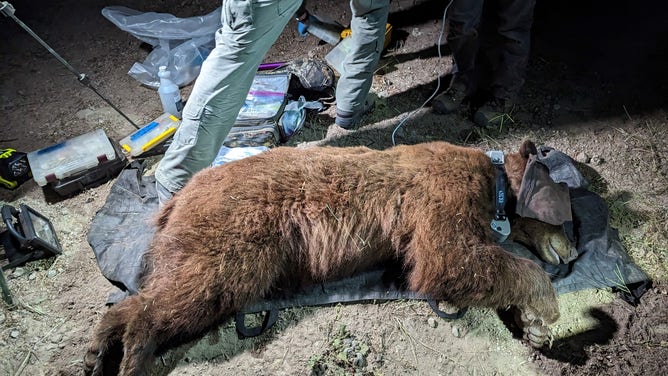 Young BB-12
Scientists captured and collared the black bear in late April in the Santa Monica Mountains National Recreation Area (SMMNRA), the largest urban national park in the country. The network of local, state and federal parks, along with private lands, covers 150,000 acres of mountains and coast in Los Angeles and Ventura Counties in California.
"He appears to be the only bear here in the Santa Monica Mountains, and he's likely been here for almost two years based on our remote camera data," said Sikich in a statement in May. "This seems to be our first resident bear in the 20 years we have conducted mountain lion research in the area. It will be interesting to see how he shares the landscape with our other resident large carnivores." 
BLACK BEAR SURPRISES FLORIDA BEACHGOERS AFTER TAKING A DIP IN GULF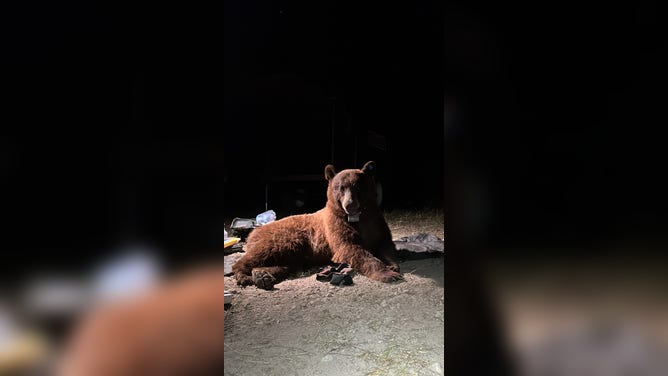 The researchers reported only a few rare bear sightings in the past two decades. One carcass was found in the early 2000s under a landslide near Malibu. Another bear made three brief appearances on wildlife cameras in 2016 before disappearing. So scientists were excited about the chance to study the 210-pounder who was between 3 and 4 years old.
WATCH: BEAR LANDS ON CALIFORNIA ROOF AFTER TREE TOPPLES AMID ATMOSPHERIC RIVER-FUELD WINDSTORM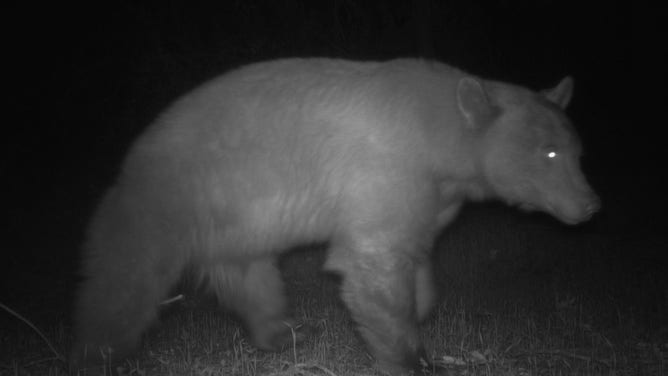 "As this bear gets older and is looking to mate, it might attempt to move back north and cross the freeway again," Sikich said in May. "There is no evidence of an existing population here in the Santa Monica Mountains, and therefore likely no females. With the radio collar, we can track its movements and hopefully know where it may attempt to cross the freeway. This can help us better understand habitat connectivity for wildlife in the area."  
The animal, dubbed BB-12, did cross major highways five times in the three months under surveillance. He returned to the nearest population of black bears in the Santa Susana Mountains, located about 20 miles away. He also hit the beach in Malibu and even visited a Thousand Oaks neighborhood. 
"On the sixth time, he unfortunately got hit," Sikich said in July.   
PAW-LICKIN' GOOD: THIS BEAR CAUGHT BREAKING AND ENTERING FOR KFC
BEAR TAKES ABOUT 400 SELFIES AFTER DISCOVERING WILDLIFE CAMERA IN COLORADO
BB-12 was apparently trying to cross Highway 101 at the top of the steep Conejo Grade, which is located northwest of Los Angeles. 
"He provided valuable information in the short time that we studied him," said Seth Riley, the wildlife branch chief for SMMNRA, in a statement. "Wide-ranging animals like this young male bear are especially useful for learning about connectivity in the region, and this was certainly true of BB-12, given the five major road crossings that he made in such a short time." 
HOW TO WATCH FOX WEATHER ON TV
The NPS, the California Departments of Fish and Wildlife and transportation agencies plan to launch a study of wildlife connectivity along the stretch or roadway later in the year.
"This just points even more to the importance of learning about connectivity, or the lack thereof, in this area," Riley said. "In the long run, it would be great to increase opportunities for animals to safely cross in this area, too. We'll see." 
History of black bears in California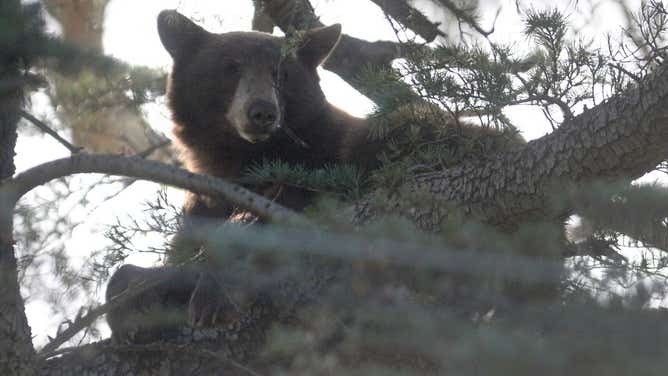 The NPS reports that black bears are not native to Southern California.  The Santa Monica Mountains and all of the Golden State were home to the grizzly bear, which became extinct in the early 1900s.
In the 1930s, officials trapped and relocated about 30 black bears from their native Yosemite into Southern California mountains.