Spirit of California boy mauled by mountain lion remains high, family says
The California boy and his mother bravely fought off the attack in Half Moon Bay on Tuesday. The 5-year-old boy was left with cuts, bruises and scratches.
HALF MOON BAY, Calif. – If there was a kid who could wrestle a mountain lion and come out on top, it would be 5-year-old Jack Trexler.
The California boy and his mother, Suzie Trexler, bravely fought off such an attack in Half Moon Bay on Tuesday. Jack was left covered in cuts, bruises and scratches, but his spirit remains intact, according to his family.
"That mountain lion picked the wrong kid and mama to mess with," the child's aunt wrote on a GoFundMe page aimed at raising money for their recovery. 
The boy's father, Jay Trexler, expressed his gratitude for his wife, who he said is the bravest woman he knows.
"She did what she needed to do and saved my son Jack," he said. "We are grateful the cat wasn't bigger and that it didn't bite our son because it would have been a different story."
According to Jay Trexler, the family has lived and worked on the property for more than 12 years. He said they know the risks of working and hiking in the hills where mountain lions also live. 
"We carry bear spray to be safe," he said. "Those precautions didn't matter in this case. Our son Jack is an active boy who loves to run and explore. That said, when we are in the hills, we keep him close by."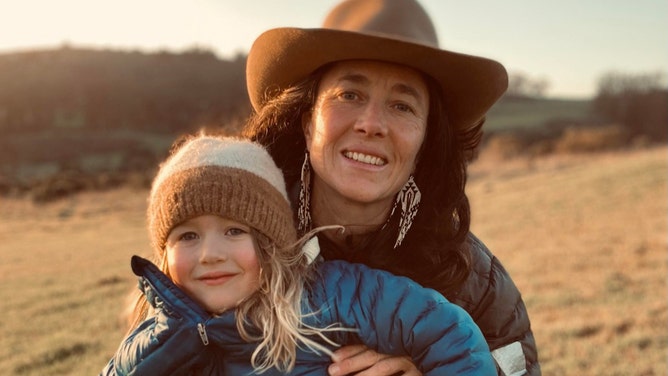 Jay Trexler said Jack wasn't too far ahead of his mom when the juvenile cat was startled and reacted. 
"It happened so fast," he said. "Fortunately, my wife reacted immediately, charged at the cat, and it ran off."
Jack's mother carried her son back down the hill and quickly got him to one of the best children's hospitals in the country, Jay Trexler added.
Jack had lacerations on his face, a fracture near his eye and many other cuts and scratches all over his body. He is now recovering at home and expected to be OK once his injuries heal. Two days after the incident, Jack's dad said the swelling in his son's eye was going down. This will be helpful in assessing whether he needs surgery.
"He's a very resilient kid, and I am hoping he will bounce back quickly," Jay Trexler said.
The family said once their son receives all the love and care he needs, and then when he is "absolutely ready," they will start hiking again.
"Because that is what we do," Jay Trexler said. "We are an outdoor-loving family, and this experience will not take that away from us." 
The family said it's important not to be afraid of mountain lions but to take care and be alert when you are in their habitat. 
"Even though it doesn't happen often, things like this can happen in an instant," Jay Trexler said. "You have to respect big animals that are capable of hurting you or your loved ones."