Youngest Kentucky tornado victims didn't get 'opportunity to experience this life'
The youngest Kentucky tornado victim was 2 months old.
GRAVES COUNTY, Ky – With barely two months in this world, a baby girl became the youngest tornado victim in western Kentucky this week. The Hopkins County 2-month-old was among 12 children killed after a devastating tornado outbreak tore through the mid-South Friday night, destroying communities in its wake.
Kentucky Gov. Andy Beshear provided an update Tuesday on recovery efforts from the state most impacted by the tornadoes that covered hundreds of miles across America's heartland. National Weather Service damage surveys are still underway to determine how many tornadoes caused the destruction from Arkansas to Kentucky. By Tuesday afternoon, the count stands at 36 tornadoes.
The death count in Kentucky remained at 74 Tuesday, with more than 100 people are still missing. Search and "sometimes rescue" efforts continue as cadaver dogs have been brought in to search for remains, according to the governor.
The governor said the 2-month-old victim was "sucked up" by the tornado and found alive before she died of her injuries.
"You want to know how mean this thing is … The community rejoiced to find this child" alive only to lose her a day later, Beshear said.
On Monday, the governor revealed a 5-month-old was among the dead. A 98-year-old is the eldest victim.
Beshear, a father of two young children, said there are 12 children among the victims who were so young and "not even getting an opportunity to experience this life."
MORE: NWS confirms at least 36 tornadoes as storm surveys continue; could take several days to complete
With Christmas approaching, Kentucky First Lady Britney Beshear announced a toy drive to help support the youngest tornado survivors. For a detailed list of what's needed and how to donate, click here.
"Let's shower these kids and gifts," Gov. Beshear said. "If the outpouring of support we have seen thus far applies to this, those parents are going to have a hard time next year after kids see what's coming in this year."
Eight of the victims were recovered from a candle factory in Mayfield after a tornado ripped through the building with about 100 people inside. 
Beshear said when someone dies in the workplace state OSHA investigates regardless. 
Federal OSHA authorities announced Monday they would be investigating the workers killed at an Illinois Amazon warehouse on the night of the storm.
Beshear said he believes that will be the final death toll from the factory based on information from the business and that cadaver dogs are no longer finding anything among the debris.
"We hope that is true. The level of debris could be impacting the canines, but we certainly hope that our miracle, our prayers were answered," the governor said, adding, "The level of absolute destruction in one place is hard to describe."
Kentucky State Police are still working on speaking with everyone working at Mayfield Consumer Products the night of the disaster. Anyone who was there and who has not communicated to authorities is asked to call 1-888-880-8620. For employees with transportation, police ask employees to go to His House Ministries Church at 1250 KY 303 in Mayfield.
Graves County, where Mayfield is located, suffered an additional 13 deaths from the tornado and fatalities have been confirmed in at least ten other counties across western Kentucky.
Blood donations and volunteers needed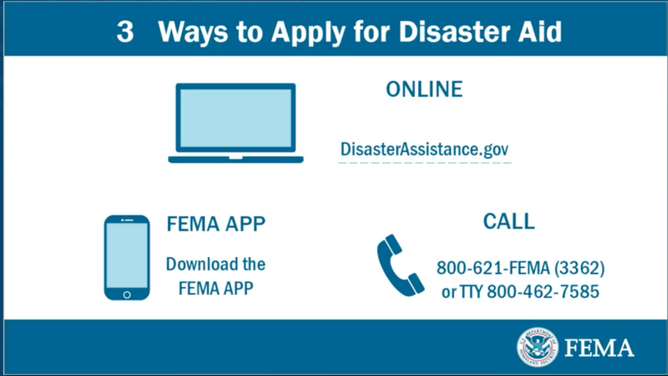 Thousands of Kentuckians require housing after the tornadoes caused widespread damage and destroyed homes.
Kentucky has opened up its state parks to house people in need of a place to stay. The governor has called for volunteers to help state parks accommodate their new residents by doing laundry, cooking and other tasks.
Beshear said there was an overwhelming response at Pennyrile Forest State Resort Park, so much so they had to turn away more volunteers.
"The outpouring of support has been incredible," Beshear said." If you want to volunteer at Parks other than Pennyrile, which has a ton again, you can email Andy.kasitz@ky.gov. We do need volunteers to have their own place to stay, though."
Anyone who needs to apply for FEMA disaster aid can do so online at DisasterAssistance.gov or by calling 1-800-621-FEMA. 
With broadband and wireless still not at full capacity, FEMA teams are also on the ground, entering people into the system manually.
Tornado recovery: How to stay safe post disaster
"We're talking about thousands of homes that no longer exist," Dossett said. "They are just off the face of those counties, and then probably many, many, many more that are damaged."
Blood donations are still needed for hospitals across Kentucky. The American Red Cross has been working with hospitals to provide donations. A blood drive is likely to happen at the state capital later this week. Those details have not been announced yet.
Power restoration progress, debris removal a' herculean task'

Kentucky Emergency Manager Michael Dossett was approaching retirement before the tornadoes tore through his state. He said his wife told him the night of the disaster he would be delaying his retirement. 

Dossett said he plans to stay until Kentucky is in a "steady state," meaning all operational systems are functioning. 
Power outages dropped from over 30,000 to 18,500 in the past 24 hours. However, those numbers do not include Mayfield electric.
"That just doesn't exist," Dossett said. "So that will take weeks and months to rebuild."
Dossett said currently, power is being restored, but it's temporary; recovery will take longer along the 200-mile path of destruction in Kentucky. 
The blue tarp process for homes still standing is just beginning. Teams will be out in counties assessing the damage.
Dossett said while debris removal has begun, it's "a herculean task."
"The damage from these tornadoes … Pictures and video do not do it justice," Dossett said. "Being on the ground will take your breath away. It is simply indescribable in some places."
Beshear said it felt good to see some debris taken away. 
"There's something therapeutic about taking that chaos and destruction and death and getting it out of some of those areas."