Strong winds knock out power, delay flights in nation's heartland
High Wind Warnings issued Thursday in Kansas, Oklahoma, Texas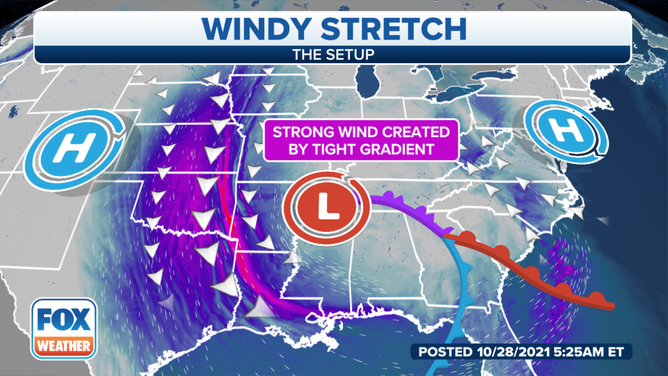 HOUSTON – The powerful storm system that tore across the central and southern U.S. on Wednesday left very windy weather in its wake, causing power outages and delaying flights around the country.
According to Poweroutage.us more than 300,000 customers from Texas to the Northern Plains were without electricity on Thursday evening.

Residents in the Lone Star State were impacted the hardest, with winds topping at least 60 mph in the Houston metro.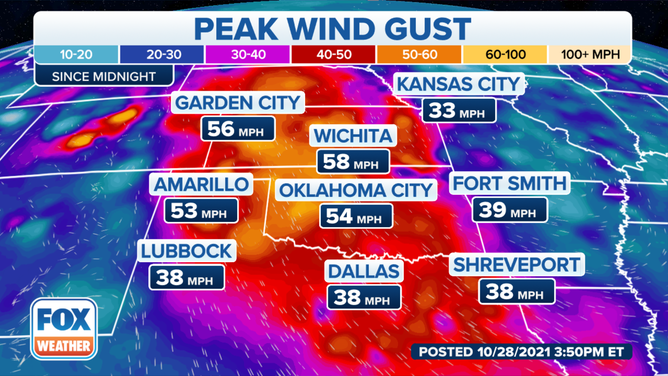 The strong winds also caused massive delays and cancellations at American Airlines' largest hub in country, Dallas-Fort Worth International Airport.

Flightaware.com reported more than 900 planes had been delayed and 261 arrivals and departures were outright canceled.
Winds are expected to relax a bit by Friday, but breezy conditions are still forecast from Texas up to the Midwest as the low-pressure system moves farther east.