Are you kitten me? Why spring, summer means animal shelters are extra busy
Summertime thunderstorms can mean more escaped pets brought to shelters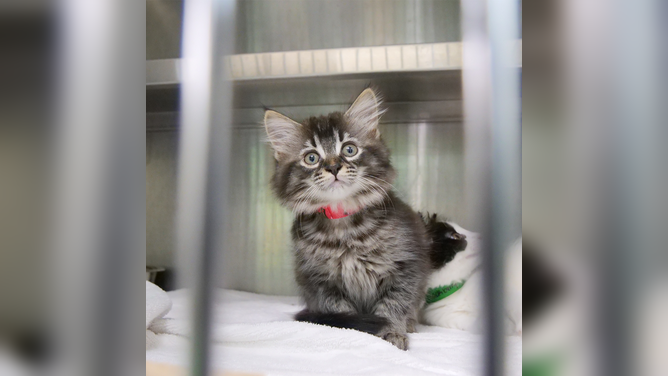 ORLANDO, Fla. – The warmer months can be a busy time for animal shelters across the U.S. as they experience a variety of weather-related impacts, such as more people coming in for adoptions while school is out and a massive influx of kittens.
Cathy Rodgers, director of development and communications at Pet Alliance of Greater Orlando, said spring and summer are busy at the shelter for a few reasons. The main one is kitten season.
HOW TO WATCH FOX WEATHER ON YOUR TV
"Typically, in the summer months, we get around 1,000 to 1,500 kittens throughout that kind of kitten season duration," Rodgers said. "It is quite a few, and, definitely, we would not be able to care for them if we did not have our volunteer fosters."
What to do if you spot stray kittens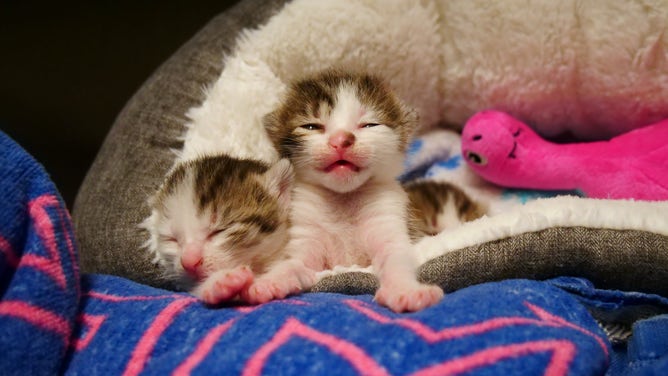 Pet Alliance tells people that before they scoop up kittens in their neighborhood, they should watch and wait for at least four to six hours because their mamma might be returning. However, if the kittens are dirty, meowing a lot more or have been abandoned by their mother, it's time to take the next steps.
"A lot of times, people will find those kittens in their neighborhood or anywhere, really, and just want to help them, and so they bring them to a shelter, and then we typically will put those kittens in foster care," Rodgers said.
SAVING PETS SAVES LIVES: WHY COMMUNITIES INCLUDE PETS IN DISASTER PLANNING AND RECOVERY
If you happen to be a good Samaritan who brings in a litter of kittens, Rodgers said one of the first things you will be asked is if you can care for the kittens until they are ready for adoption.
"If they can, we provide them with training and the information and everything that they need to care for them in their home, and then you can bring them back into us for checkups and vaccines, and all of that good stuff, until the cats are ready to be adopted out of our shelter," Rodgers said.
Kittens can be ready to go to their forever home at about eight weeks old or when they are up to 2 pounds, according to Orange County Animal Services.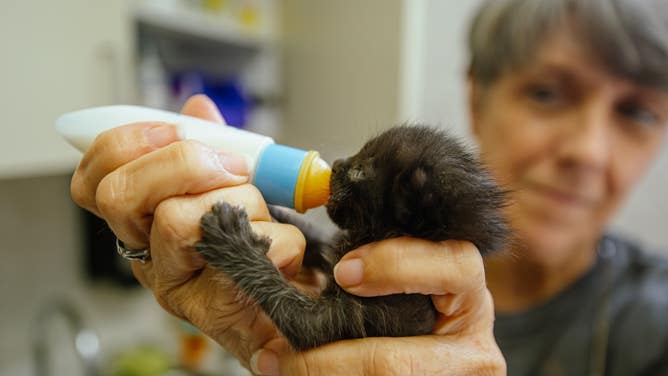 People can also apply to foster because there is no shortage of kittens during this time of year. When a litter comes in, the Pet Alliance will email their foster list and see who is available to care for them. 
Even though shelters receive far more kittens, it's also puppy season, too, Rodgers said, making the summer an excellent time to adopt.
"Some people have a little more time on their hands in the summer and are able to kind of adapt the pet to their home … there's definitely more options out there during the summer months for adoption," Rodgers said. "Anytime is a great time to adopt, but in the summer you might have a little more choice."
Pet surrenders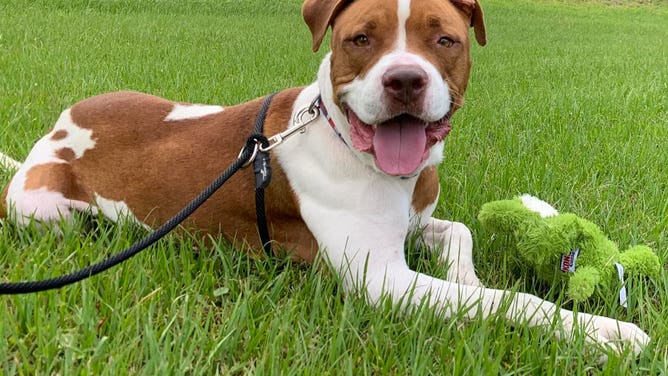 Another reason shelters may be busier during the summer is because it's a popular time to move or go on vacation. Pets are surrendered to shelters like Pet Alliance when families move and can't take their animals or don't have anyone to watch their pets while they are away.
MOVE OVER, GRANDMA! ANIMALS ARE RETIRING IN THE SUNSHINE STATE, TOO
"Anytime you decide to adopt a pet, it's a big decision, and it's a big responsibility," Rodgers said. 
That includes planning what to do if you travel and can't bring your pet.
"Having a plan in place and understanding that there are going to be times where you're going to have to find arrangements for your pet, whether that be somebody staying at your house with them, having friends or family members that can take your animal in for you while you're gone or even boarding facilities," she said.
Thunderstorms and hurricanes
Hurricane season began June 1, and in Florida, thunderstorms cross the Peninsula daily during the summer months.
During one of these storms, a dog with noise anxiety may escape. These pets often get brought to the Orange County Animal Shelter or other pet shelters when their owners can't be quickly located.
HAVE PETS? HERE'S HOW YOU CAN PREPARE FOR A HURRICANE
Rodgers said dog owners could help soothe their pup and help prevent such an escape with a few steps.
"You want your dog to feel safe as possible," Rodger said. "So have a safe space. Maybe it's a crate or a room that they feel comfortable in that you're with them." 
Playing music or turning on the TV to minimize the thunder can help. Other options, such as thunder jackets, might work depending on your doggo.
GET THE LATEST EPISODE OF THE FOX WEATHER UPDATE PODCAST
"And remember, too, that dogs can sense your emotions," Rodgers said. "So, if you're stressed out about the dog being stressed out, that's not going to help."
If you live in a state that could be along the path of a hurricane, it's essential to have a plan for your pets. Know what pet-friendly shelters you can evacuate to if needed or if you are staying with someone, find out if they will also welcome your furry family members.