Winter storms blanket parts of South America in feet of snow
The Southern Hemisphere is in the heart of winter while the Northern Hemisphere is in the middle of summer
The winter season is in full swing across South America, where some residents and travelers are having to deal with feet of snow thanks to a series of storm systems from the Pacific.
Forecasters said the barrage of snowfall across the higher elevations is unusual during a La Niña but is welcomed news to drought areas.
The new snowpack atop the Andes is even visible from space, as seen in recent NASA satellite photos.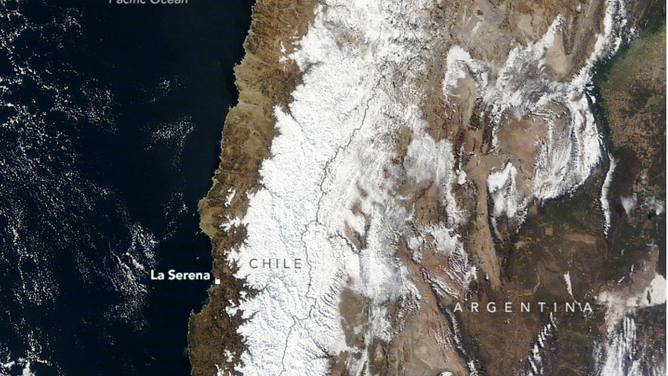 Reuters reported that the main border pass between Chile and Argentina was shut down for around two weeks because of the heavy snowfall.
Experts say the Andes mountains serve as a critical reserve for water during the summer season when the winter snowpack melts.
HOW TO WATCH FOX WEATHER ON TV
A continuing La Niña has contributed to a decade-long drought in the region.
The atmospheric flow of winds over the cooler waters of the Pacific tend to bring in drier air over the continent when a La Niña is in control of weather patterns.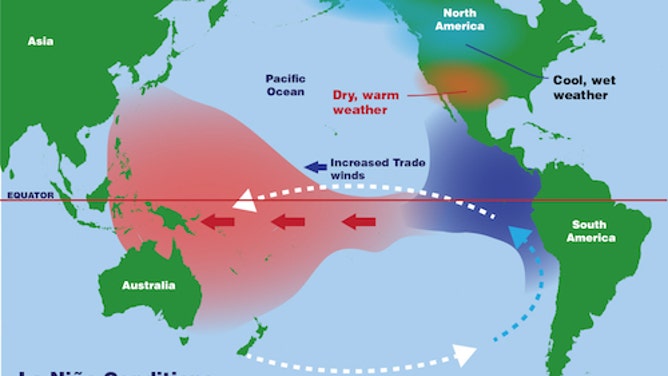 NASA said the most recent storm systems were the result of high pressure over the Antarctic that diverted the storm systems on an unusual path northward.
MORE THAN HALF A DOZEN KILLED AFTER A ROCK FORMATION COLLAPSES ONTO BOATS
Large areas of South America, east of the Andes, are dealing with drought conditions and a severe lack of moisture.
The World Meteorological Organization recently said parts of the continent are experiencing their worst drought since 1944.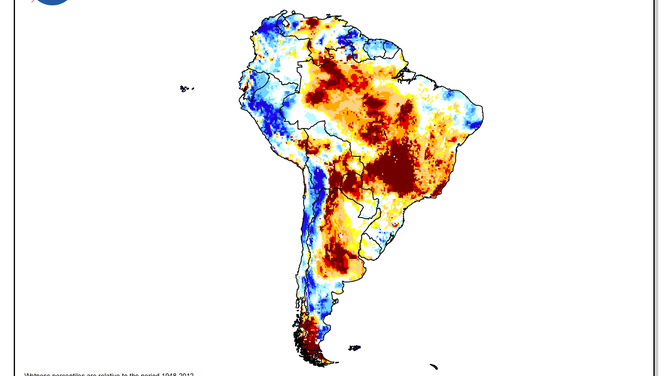 The organization reported that dry weather has reduced crop production, including soybeans and corn.
It's estimated drought conditions led to more than a two percent decline in the 2020 - 2021 harvest.