Forecasters adamant about La Niña's continuation despite recent changes in ocean temperatures
NOAA says there is about a 60% chance of La Niña continuing through summer, with a greater chance of the weather pattern sticking around into the early winter.
Forecasters believe La Niña is here to stay despite recent mixed signals that usually occur during El Niño events.
The National Oceanic and Atmospheric Administration recently released its updated El Niño-Southern Oscillation (ENSO) outlook that shows a 60% chance of La Niña continuing through summer, with a greater likelihood of the weather pattern sticking around into the early winter.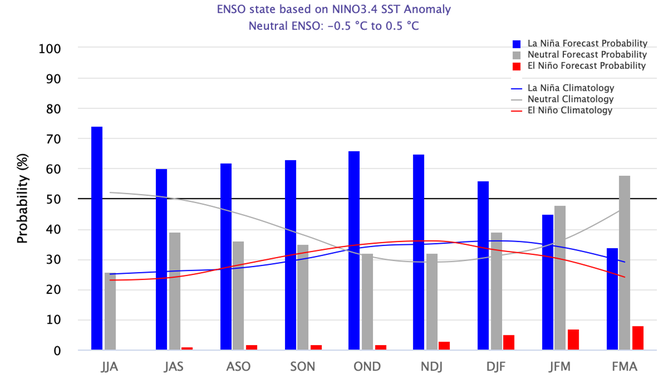 Forecasters can get a good sense of the state of La Niña by monitoring regions of the Pacific for variations in water temperatures and pressures.
During La Niña events, water temperatures tend to be cooler in the Eastern and Central Pacific, but satellite analysis shows there have been some recent subtle changes.
During the last several weeks, temperatures in the monitored zones have warmed but generally still remain below average.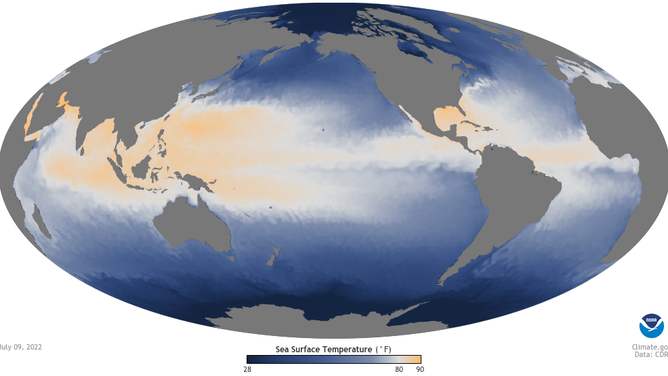 These fluctuations are important and can play a pivotal role in how busy tropical cyclone seasons get in the Pacific and the Atlantic.
HOW TO WATCH FOX WEATHER ON TV
Typically, during a La Niña cycle, the Eastern Pacific sees a decrease in hurricane activity, while the Atlantic is usually busy, but this hasn't been the case recently.
The Eastern Pacific has produced more tropical storms, hurricanes and major hurricanes than an average year, at this stage of the season.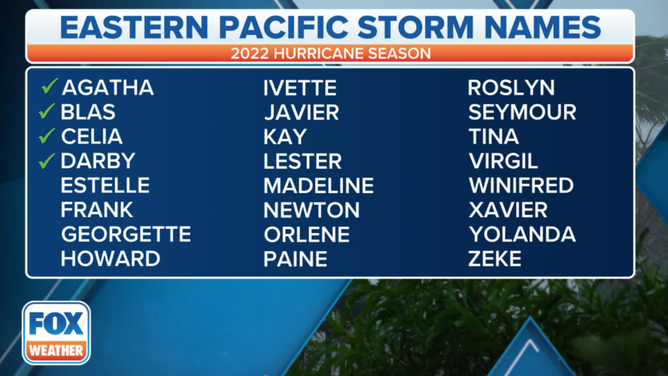 And while the Eastern Pacific has been busy, activity in the Atlantic basin has only remained around average, with storms of less significance.
Satellite analysis of the Atlantic basin shows a cooling of waters in the main development region, opposite of what is generally seen during a busy hurricane season and a significant La Niña event.
7 FACTS TO KNOW ABOUT HURRICANE SEASON
NOAA believes the temporary reduction in the strength of La Niña is due to trade winds located around the equator.
Forecasters say they noticed weaker winds in June in the Pacific, which helped water temperatures warm and had an opposite effect in parts of the Atlantic.
The warming cycle in the Pacific and the cooling of the Atlantic is anticipated to reverse itself as the basins head towards the heart of the hurricane season.
If climate models are accurate, forecasters say La Niña could remain a force through the season and into the early winter.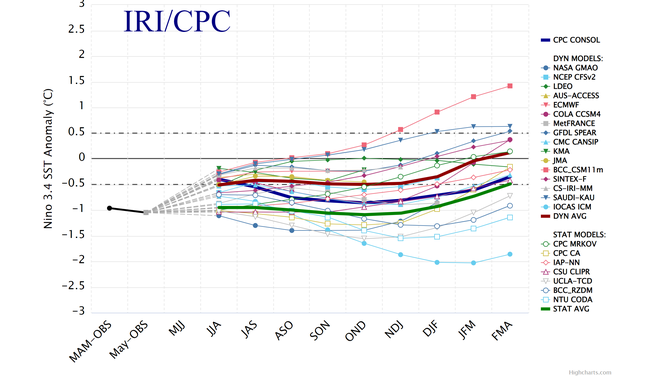 NOAA said there is upwards of 66 percent likelihood that the weather pattern will be present into at least December.
The increased chances mean that a rare triple-dip La Niña is in the making, which could continue to drive the western drought and extreme weather events elsewhere around the country.