Snow, ice coating roads in nearly a dozen states due to fast-moving storm
Snow accumulations are expected to be light, but travel could be affected.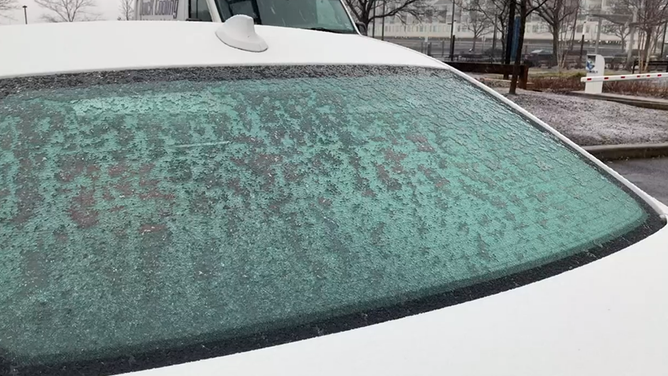 Snow has been falling across parts of the mid-Atlantic and Northeast on Thursday, creating some difficult travel conditions along the Interstate 95 corridor.
Snow is expected to remain light, but delays have been reported on major roads, highways and at airports.
Maryland
Heavy snow was falling in Churchville, Maryland on Thursday morning, but rain was mixing in with the snowflakes.
Connecticut
A Twitter user in Connecticut reported seeing snow-covered roads in the town of Stafford. Main roads appear to be wet and slushy, but concerns about icy travel are growing.
New Jersey
Snow in New Jersey started to fall at a heavier rate on Thursday morning. A video posted to Twitter shows a light coating on cold surfaces in the Metuchen area.
The rain also changed over to snow in the Weehawken area after 9 a.m. Thursday morning.