Skiers in West 'getting grumpy' as dry forecast persists and snowpack fades
And the forecast for the next couple of weeks is not looking promising.
SALT LAKE CITY -- After the mountains across the West received the bounty of several snowstorms that were measured in feet in late December into early January, the snow has essentially stopped, leaving much of that snow to fade away gradually.
And the forecast for the next couple of weeks is not looking promising.
"We have snow but have had very little in the way of new snow since early January," says University of Utah Atmospheric Sciences Prof. Jim Steenburgh. "Local skiers who like deep powder are getting grumpy."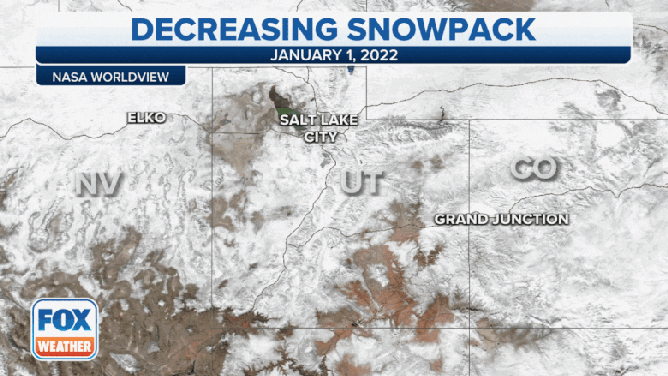 Current snowpack numbers across the West are still in OK shape, ranging from roughly 80-95 percent of normal, but it's a far cry from where they've been.
In early January, snowpacks ran from 150-200 percent of average around the California Sierra Nevada range and about 125-160 percent of normal in the Utah mountains.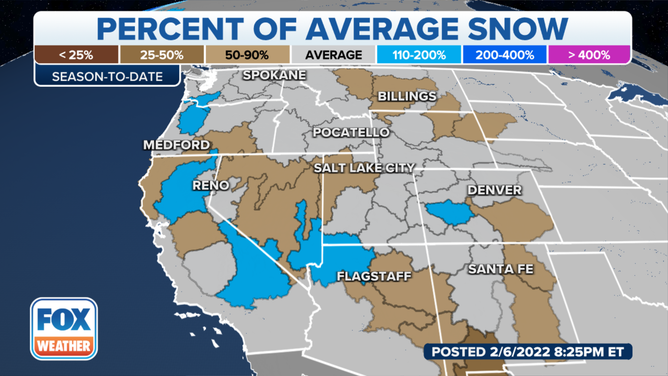 "What we have right now fell during a very active three-week stretch from mid-December to early January," Steenburgh said. "In early January, we were well above the median, but with little to no snow since then, we've been losing ground.  Some drainage basins in Utah are still above average, but others are a bit below."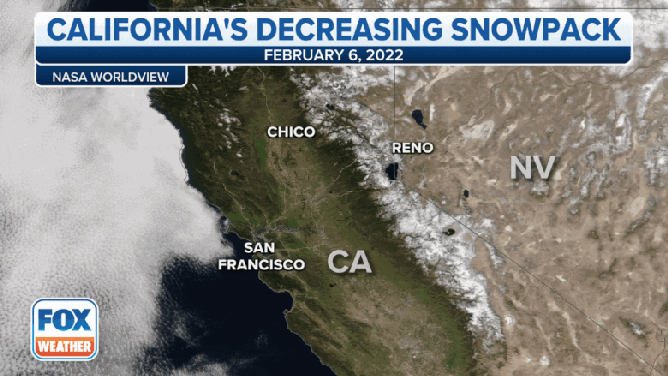 Steenburgh says the ski resorts are open and busy with enough snow to operate, "even if conditions are not as good as Utah locals would like."
MORE: This is what brings 'Goldilocks Storms' for snowfall that's 'juuust' right on the ski slopes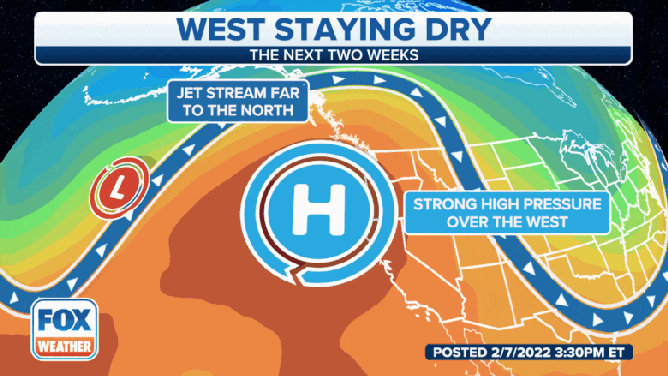 In Washington, only 18 inches of snow have fallen at Snoqualmie Pass in the past month, coming off the heels of a stretch of five consecutive days of at least a foot of snow or more in early January.
In Tukwila, Washington, just outside of Seattle, lower river levels helped firefighters find two empty cars that had gone into the Duwamish River over the winter and had been obscured due to higher waters.
Unfortunately, the dry stretch doesn't look like it will end anytime soon.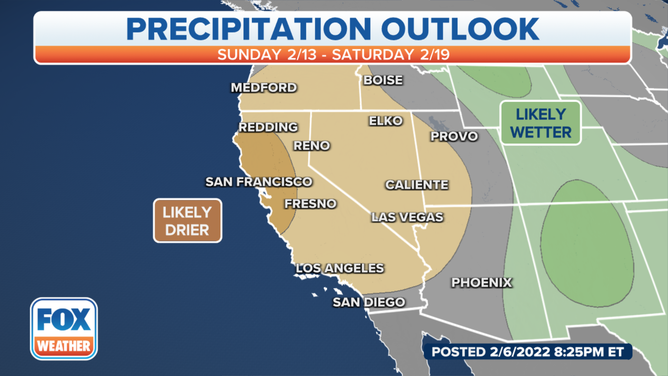 MORE: Record Heat headed for West Coast ahead of the Super Bowl
"As things stand now, we may see a couple of weak systems, but it looks pretty likely that we will not see any major storms through at least mid-February," Steenburgh said. "Much will depend on what happens after that."
And while the immediate snow and water situation is OK, last year's lack of snow means this year has slim room for snow deficits without impacts.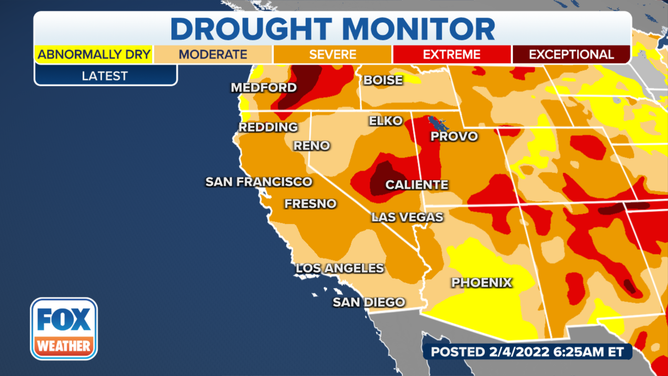 MORE: January ends hopes of continued drought improvements
"Extended dry spells happen, but Utah and the southwest have been experiencing prolonged drought, and last season was a poor one for snowfall and the spring runoff, which are vital for water resources," Steenburgh said. "As a result, we don't have a lot of water stored up in reservoirs.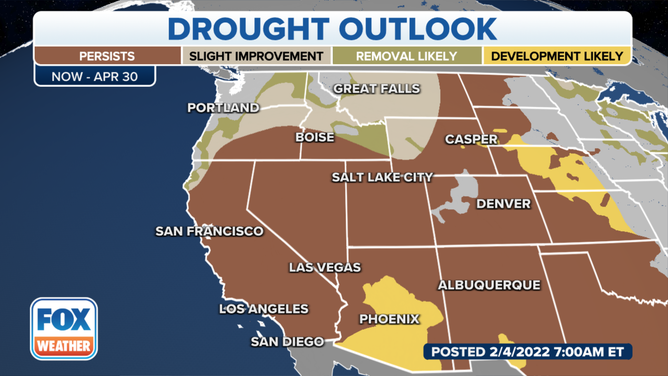 He says there is still time to turn things around, however.
"We can make up a lot of ground in late February and March if the pattern shifts and becomes active," Steenburgh said. "However, the longer this drags on, the more concerning it gets.  Right now, I'm not deeply concerned, but if we go into late February without a major storm, that will change. What I (also) find concerning is that the southwest is warming, and this is exacerbating drought in the region."