Significant winter storm possible for central Rockies this week
Some areas could see 1 to 3 feet of snow
Ski resorts in the Rocky Mountains will get a boost to their snowpack as a potent weather system takes aim at the region this week.
A significant winter storm will impact much of the higher elevations in the central Rockies, and some areas could see 1 to 3 feet of snow. 
The National Weather Service has already issued Winter Storm Watches and Winter Weather Advisories from the northern Sierra Nevada of California eastward into the central Rockies, where significant snowfall accumulations are most likely.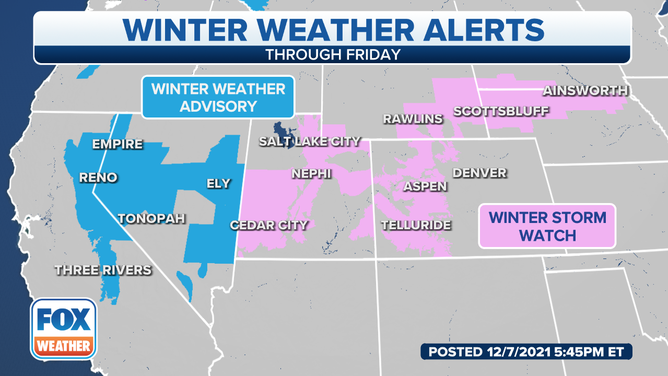 On Wednesday, a low-pressure system off the California coast will move eastward and provide scattered snow showers to the mountains, with only light accumulations expected.
The passing of a cold front will drop temperatures and enhance snow showers over a much larger area Thursday.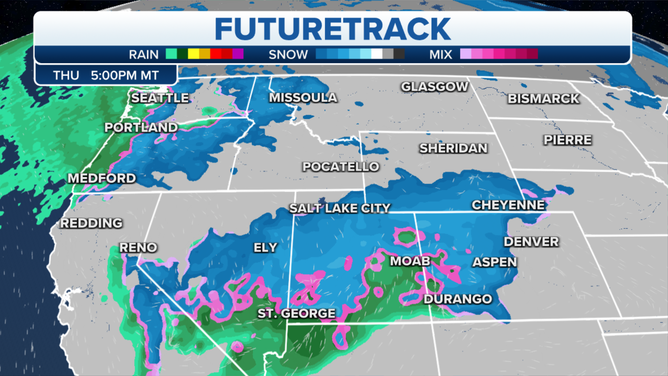 Pacific moisture will move in, providing better chances for snow showers in eastern Nevada, much of Utah, western Colorado and southern Wyoming.
Cold air will continue to filter in on Friday, providing continued snow chances over much of the central Rockies to close out the workweek.
While the higher elevations can expect the heaviest snowfall with this incoming storm system, the valleys adjacent to the high terrain will likely only see a few inches of snow.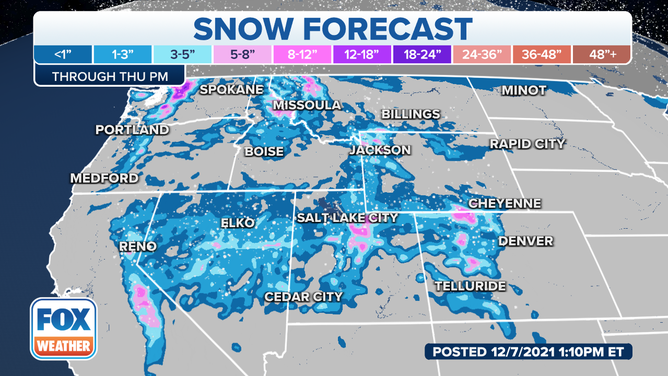 Denver still has yet to see measurable snow (at least 0.1 inches), but computer forecast models show this might change for the Mile High City Thursday night into Friday.
DENVER'S SNOWLESS STREAK MAY END SOON
Continue to stay with FOX Weather for the latest updates on this potential winter storm.