Severe weather wreaks havoc on air travel Wednesday
Passengers endured long delays across the middle of the country.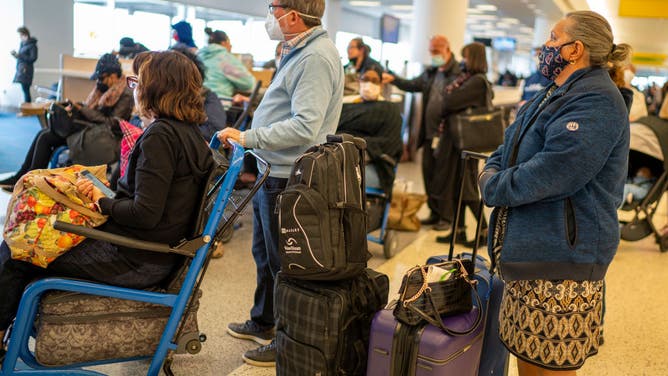 Intense weather marching across the country meant air travel headaches Wednesday. Delays and cancellations were seen across the country, and planes even had to divert around the cluster of storms. 
ONE PERSON DEAD AFTER SEVERE WEATHER ROLLS THROUGH ARKANSAS
Check out the FlightAware.com Misery Map for Wednesday night. Chicago, Dallas, Houston, Denver and Atlanta show red to match travelers' tempers as 6,148 flights were delayed and 453 canceled into and out of U.S. airports.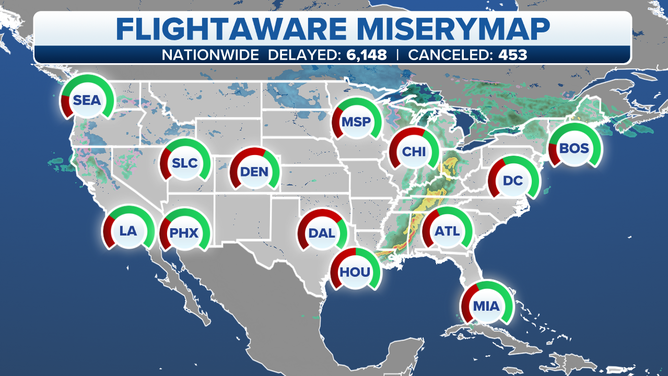 As of Wednesday evening, Chicago's O'Hare Airport delayed 35% of their inbound flights and 22% of outbound flights. Earlier in the afternoon, O'Hare's travelers endured a ground stop due to thunderstorms and winds gusting to 48 mph. That means FAA prevented flights bound for Chicago O'Hare airport from taking off. 
8 WORST US AIRPORTS FOR FLIGHT DELAYS
Ground stops not only slow immediate traffic but cause delays down the line and across the nation because delayed planes can't board/take-off on time. 
The Dallas Fort Worth area dealt with wet and gusty morning weather. 
Airlines had a tough time catching up – 43% of the Dallas/Ft. Worth International Airport's inbound flights and 60% of the outbound flights were delayed.
Winds gusted 20-50 miles per hour at the Denver International Airport. By the evening, 38% of inbound flights and 34% of outbound were delayed.
In addition to local weather, flights had to divert around a large area of intense storms. Ian Oliver used FOX Weather's Satellite and Active Flights graphics to show exactly why so many flights had to add more miles to their travels. 
A huge swath of severe weather exploded across the Mississippi, Tennessee and Ohio Valleys. Pilots had to divert around the towering clouds and dangerous up and downdrafts.
The airspace was crowded across the Gulf coast as pilots skirted the storms.
The weather improves across the center of the country Thursday, but busy New York Metropolitan airports and Philadelphia are in for storms, possibly severe, which will again slow air travel.
I-95 CORRIDOR UNDER THREAT FOR STORMS ON THURSDAY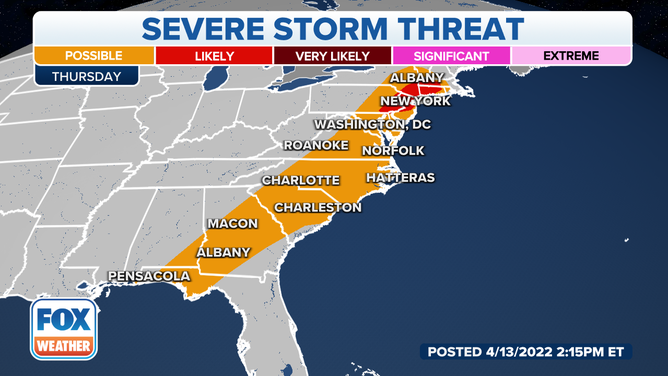 You can get your travel updates from FOX Weather on TV and FOX Weather.com.