1 person dead after severe weather rolls through Arkansas
Cleveland County Emergency Management reported that 1 person was killed in the rural town of Rison after a tree fell onto a mobile home
At least one person was killed Wednesday after severe storms moved through Arkansas. 
Stephen McClellan from the Cleveland County Emergency Management tells FOX Weather that one person was killed in the rural town of Rison.
"A tree had fallen on their mobile home and there was an individual that was trapped under the tree," McClellan said. 
The 20-year-old woman was said to be dead when crews arrived.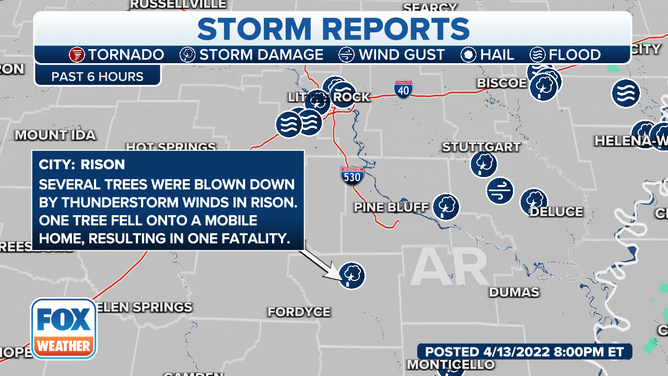 No other damage to property was reported, but McClellan says that other parts of the town sustained tree damage when the storms moved in just before 5 p.m.
"There were quite a few trees down that were around the county on some of the county roads," he said. "There are some that are without power tonight."

By nightfall, nearly 200,000 homes were without power from the severe storms from Texas to Tennessee.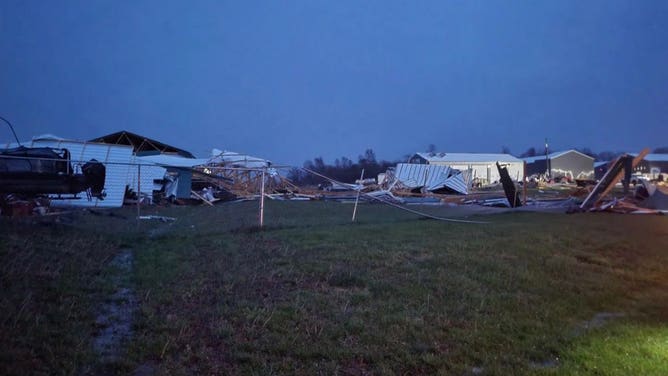 In Kentucky, more than 50,000 were without power Wednesday evening. Several tornado warnings were issued east of Louisville.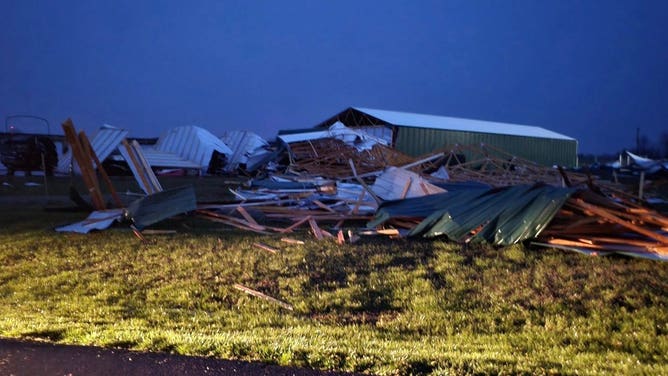 Damage was reported in the city, and videos of the storms filled social media. 
Wednesday's storms are part of a multiday severe weather outbreak, spawning storms from the South to the Midwest.
HOW TO WATCH FOX WEATHER ON TV
The death is the only known fatality caused by the severe storms.
Nearly two dozen people were injured on Tuesday after an EF-3 tornado moved through Central Texas.
The severe weather threat is expected to continue into Thursday but be more limited in scope along the East Coast.