Severe weather expected in Ohio Valley Wednesday
The threat of severe weather will be concentrated in the upper Midwest through the Great Lakes region, with damaging wind and large hail being the primary threat
It's the Ohio and lower Michigan Valley's turn Wednesday to deal with the potential for severe weather as a cold front sweeps through the area.
HOW TO WATCH FOX WEATHER ON TV
Active alerts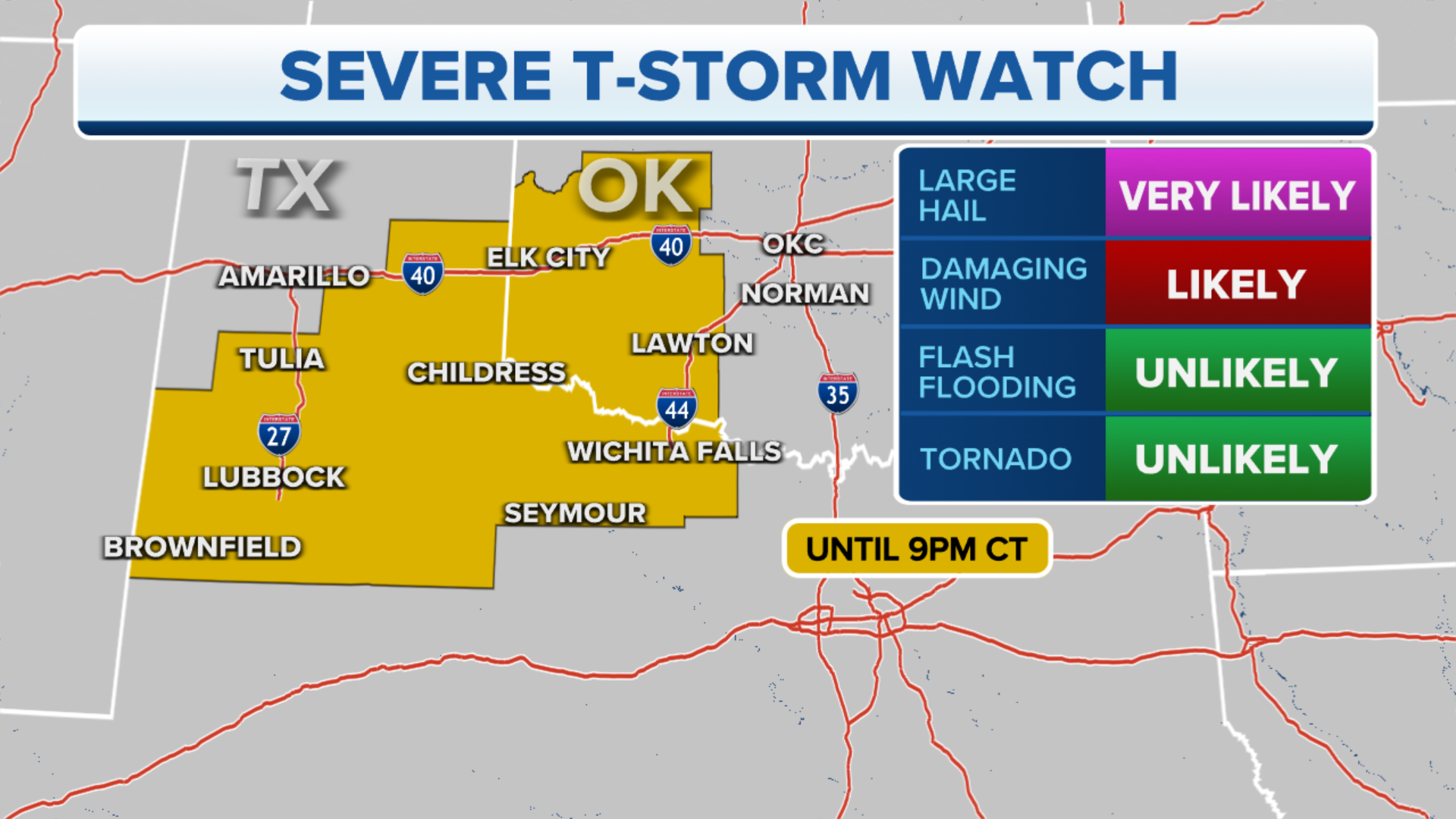 Severe Thunderstorm Watches issued July 20, 2022.
(FOX Weather)
---
Today's forecast
Summertime heat pushing into the 90s will combine with the approaching front to destabilize the atmosphere, triggering supercell thunderstorms capable of producing heavy rains, damaging winds, and large hail. A few isolated tornados are possible. 
Severe Weather Threat for Wednesday
(FOX Weather)
---
The area with the highest risk of severe thunderstorms covers the entire state of Ohio, stretching north into the Detroit area and south into northern Kentucky and far eastern Indiana.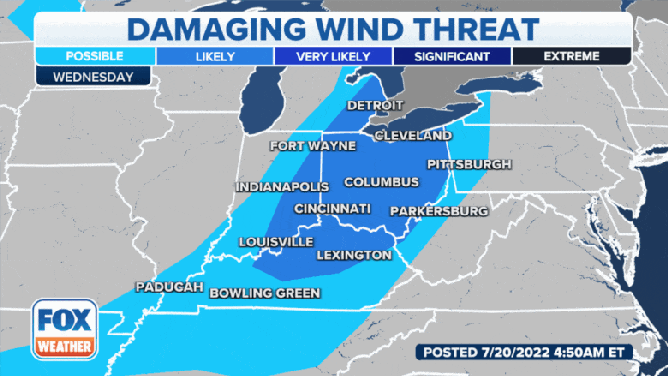 Plenty of moisture ahead of a cold front will provide the area with chances for severe weather during the afternoon and evening hours. 
"(Around) 8 o'clock (ET), that's when these storms start to really develop from Cleveland south into Columbus," says FOX Weather meteorologist Bridgit Mahoney. "Farther off to the south the storms (will be) breaking apart… but by 11 o'clock (p.m.) reigniting and that's when we could see a few isolated storms for Kentucky into northern portions of Tennessee.  Overall the severe threat will begin to wane a little bit into the overnight hours."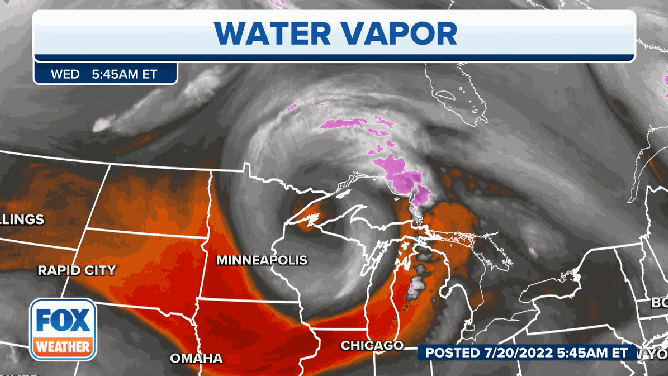 Thursday
The severe weather threat will spread east and south into the Northeast and the Southeast on Thursday. 
Ongoing storms will be present in New York during the morning hours on Thursday. By Thursday afternoon, enough energy should be present for the redevelopment of storms within the New England region. The main threats will be damaging wind gusts and large hail, but an isolated tornado risk cannot be ruled out. 
In the Southeast, ample moisture and sufficient energy will provide the opportunity for severe storms to develop from Jackson to Atlanta. Heavy rain and strong winds look to be the primary threat. 
Be sure to download the FOX Weather app to track any storms in your area and receive potentially life-saving weather alerts issued by the National Weather Service. The free FOX Weather livestream is also available 24/7 on the website and app and on your favorite streaming platform. The FOX Weather Update podcast also provides weather information for the entire country.