Records could be broken Sunday as temperatures soar in the West
The West Coast will see temperatures at or below average for this time of year as a storm system moves into the region
Temperatures in the West will skyrocket on Sunday, putting several record high temperatures in jeopardy of being tired or broken.
A storm system moving pushing into the western United States will prevent any records from being broken along the coast, but further inland temperatures will be anywhere from 10-30 degrees above average for this time of year.
HOW TO WATCH FOX WEATHER ON TV
The highest temperature departure will be felt from the Rockies to the Southwest. Even the Southern Plains will be seeing above-average temperatures.
As the warm air continues to sit across the country's western half, records could be broken across the region.
Denver could break its old record on Sunday. The forecast high is 79 degrees, with the record of 78 degrees being set in 1988.
Casper and Cheyenne, Wyoming, could also see broken records.
Phoenix will get into the low 80s to finish out the weekend. 
Santa Fe, New Mexico, could see temperatures reach 70 degrees, and it will be even warmer heading north.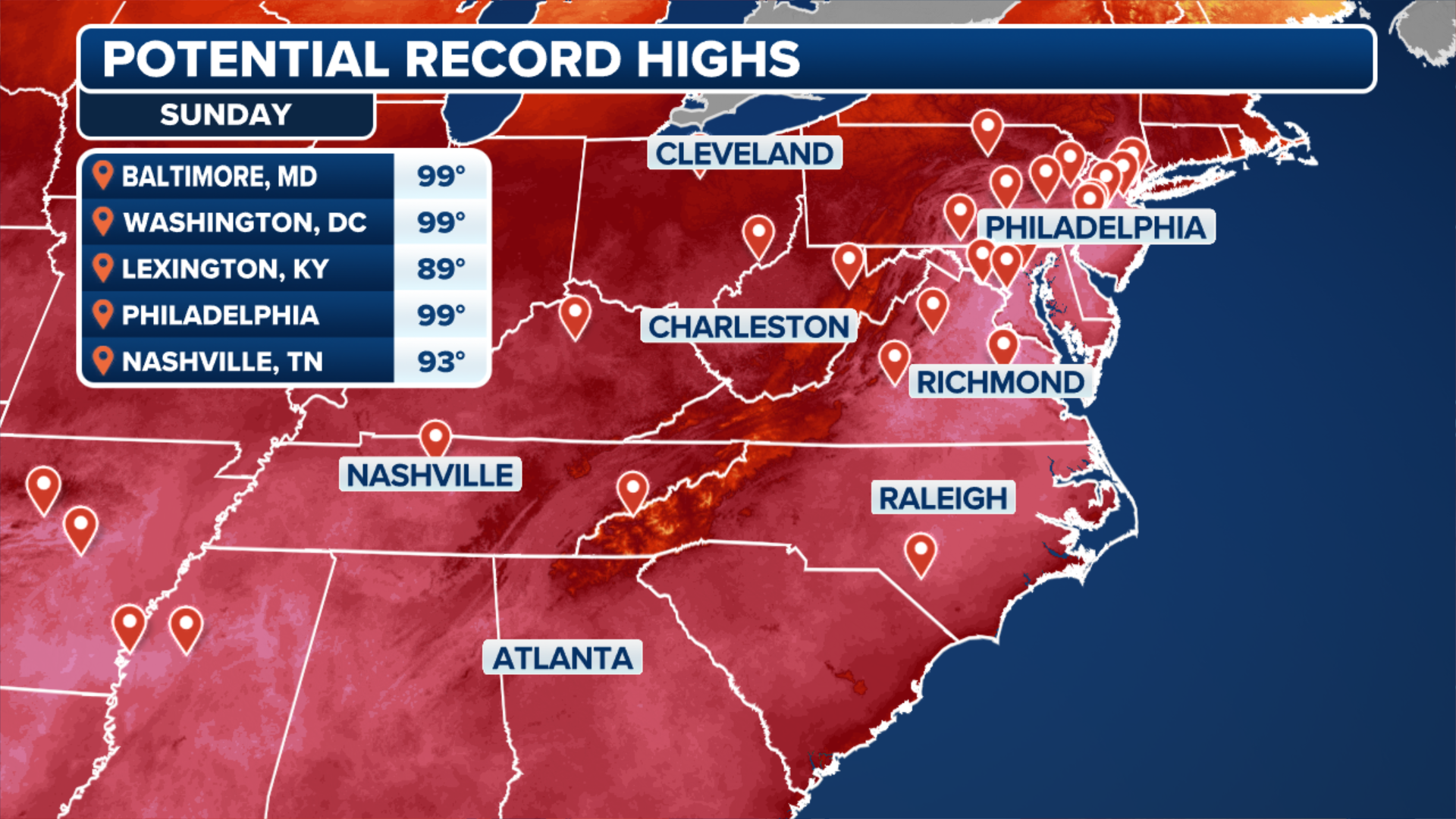 Nearly two dozen records will be in jeopardy of being broken as the warming continues throughout the day.