Stormy day in Northwest includes rare Tornado Warning near Seattle
These are the first Tornado Warnings for the area in more than 200 days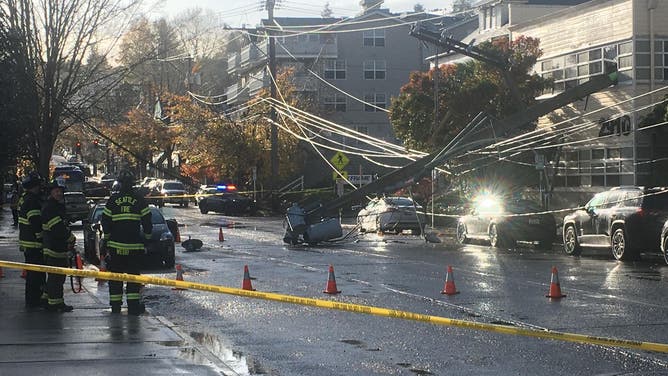 SEATTLE– Two Tornado Warnings were issued for the Seattle area Tuesday, something that doesn't happen very often.
The Seattle National Weather Service office issued the first Tornado Warning at 11:40 a.m. Pacific for Kitsap County, saying the storm capable of producing a tornado was located near Seabeck and moving to the northeast.
That warning was extended farther east to the Kitsap County coast at 11:59 a.m. Pacific, as the storm was located near Poulsbo.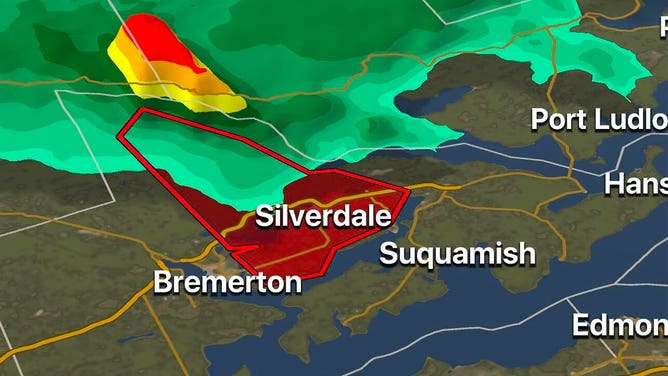 All warnings were canceled at 12:16 p.m. Pacific.
There have been no reports of a tornado touching down.
But several other cells carrying heavy rain, lightning, small hail and strong winds roamed the region for the rest of Tuesday.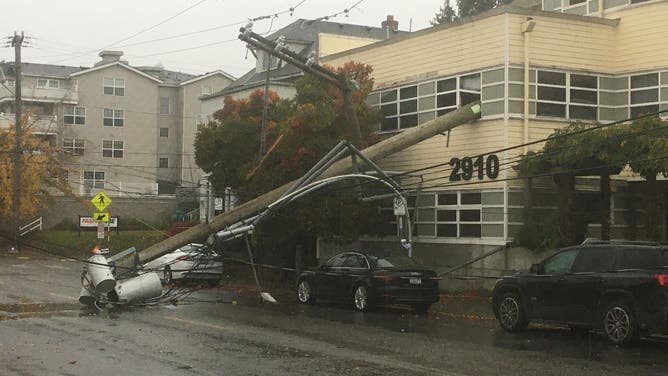 Peak wind gusts reached in the 40-50 mph range around the Seattle area with a gust of 52 mph measured on the Tacoma Narrows Bridge and in Everett.
MORE: Peak Wind Speeds From Seattle Area Windstorm
The gusts knocked down several trees in the Puget Sound region. In Seattle, a large telephone pole was knocked over and crashed into a building in the city's Madison Valley neighborhood. 

Just under 60,000 people were without power during the height of the storm Tuesday morning. 
How rare are Tornado Warnings around Seattle?
Only nine Tornado Warnings have been issued by the Seattle-Tacoma NWS office since 2009.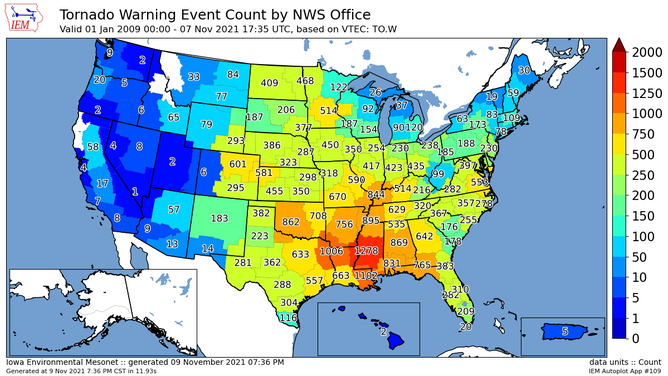 As of Tuesday, it had been 232 days since the office had issued a Tornado Warning.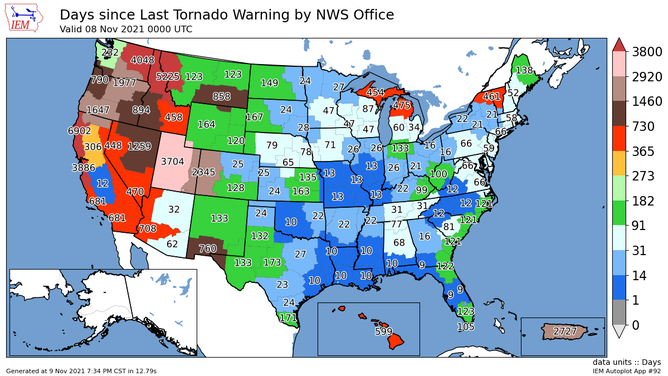 The Storm Prediction Center has placed northwest Washington in a marginal risk of severe weather Tuesday, the lowest risk on the five-level scale.
Heavy rain is leading to concerns of flooding and landslides across western Washington. Read more about the forecast here.