West Coast slammed with more rain, wind and mountain snow
Severe thunderstorms are possible in western Washington, northeastern Oregon
SEATTLE - For Seattle, Monday was the first day in November that didn't have measurable rain, but the break was short lived as another system barreled into the West Coast Monday night, bringing more rain, wind and mountain snow.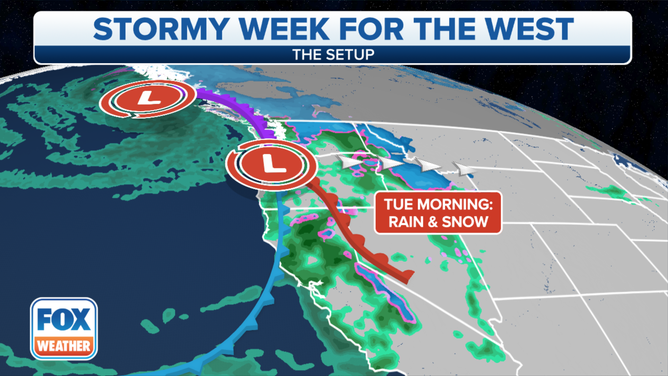 Nearly 60,000 people lost power in Western Washington Tuesday morning as winds gusted from 40-50 mph. The Tacoma Narrows Bridge recorded a gust of 52 mph, while Port Angeles had a peak gust of 50 mph, Everett hit 49 mph and Seattle 47 mph. 
Wind Advisories remain in effect for much of Western Washington, including the Seattle Metro area, until 4 p.m. for gusts to 45-50 mph.
Strong gusts were recorded in Eastern Oregon and Washington as well with a gust of 71 mph clocked in Heppner, Oregon and 65 mph gust in Walla Walla, Washington.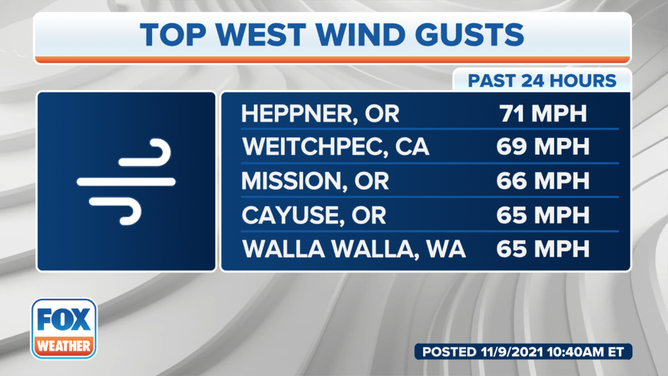 High wind warnings and wind advisories are in place for areas of eastern Oregon and western Washington because of the stronger gusts expected during the day.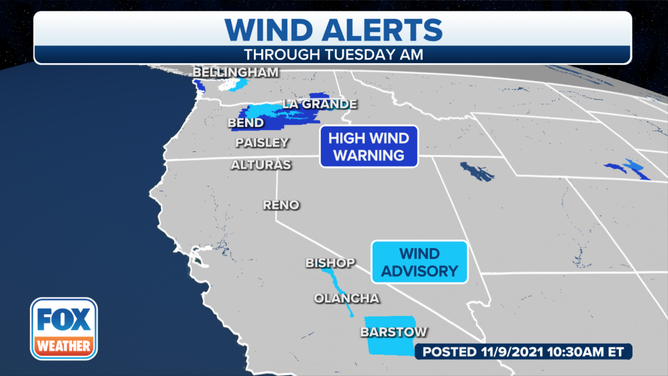 Winds were expected to remain gusty through Tuesday then slowly subside.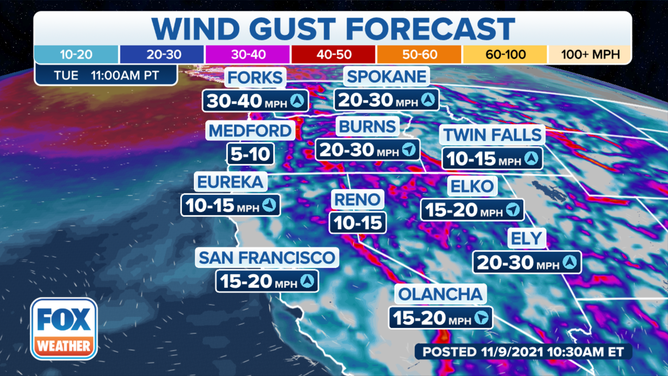 There's also the threat for severe storms in western Washington and northwest Oregon on Tuesday. The Storm Prediction Center says there's a marginal risk for storms, and the main threats would be a brief tornado or locally damaging winds.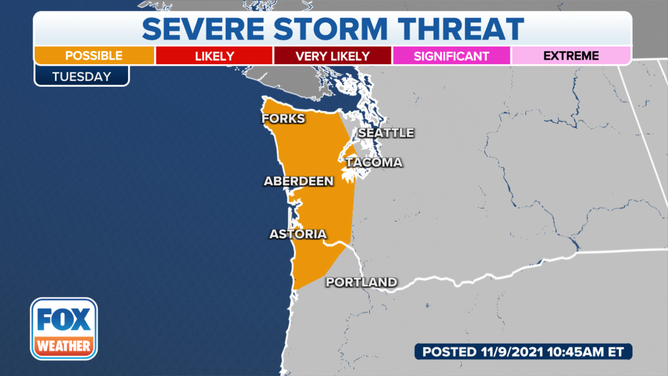 Rain totals from this latest storm won't amount to much. Most areas in the Northwest will see less than an inch by late Tuesday though areas of Northern California will see between 1 to 2 inches through the middle of the week. 
But heavy snow was falling in the Washington Cascades and Olympics, where Winter Storm Warnings were in effect through Wednesday.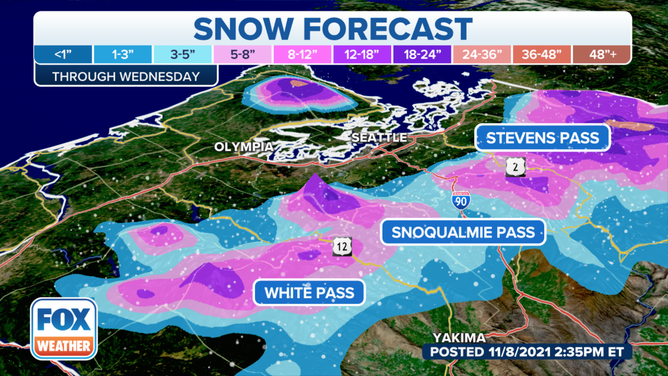 White Pass and Stevens Pass could receive 10-13 inches of new snow, while Snoqualmie Pass could receive about 6-9 inches.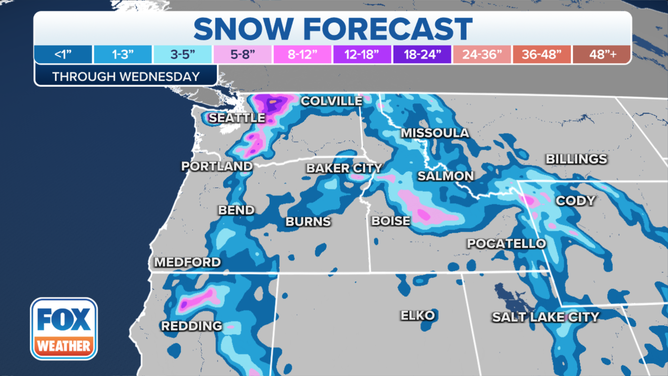 The higher elevations will receive much more snow, with 1 to 2 feet expected in some areas.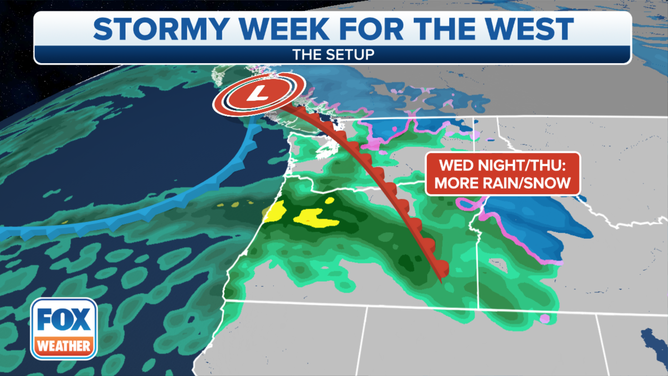 Once this storm passes, attention will shift to Wednesday night into Thursday as another system is set to take aim at the Pacific Northwest.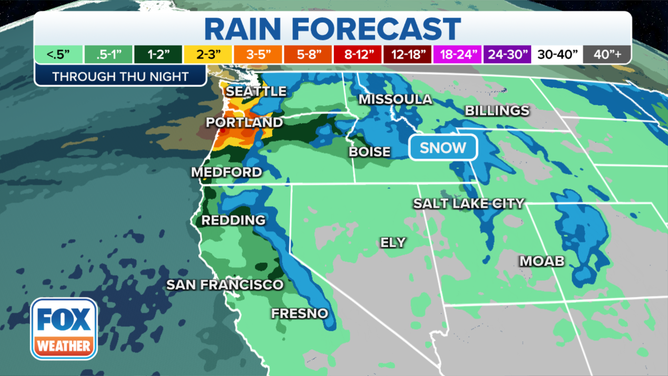 This storm will be part of an atmospheric river that is expected to bring heavy rains to western Washington and western Oregon and could prompt a renewed round of mountain river flooding.