Pre-Thanksgiving storm bringing rain, some snow to Northeast, mid-Atlantic
No major travel delays expected from this storm
Early Thanksgiving travelers may need to plan for some extra time to get to their destinations as a strong cold front brings rain and some snow to parts of the Northeast and mid-Atlantic starting Sunday.
AAA estimates about 53.4 million people will hit the road or catch a flight this Thanksgiving, up 13 percent from 2020, bringing volumes to within 5 percent of pre-pandemic levels in 2019.
FLYING THIS THANKSGIVING? PREPARE FOR PACKED FLIGHTS, BUSY AIRPORTS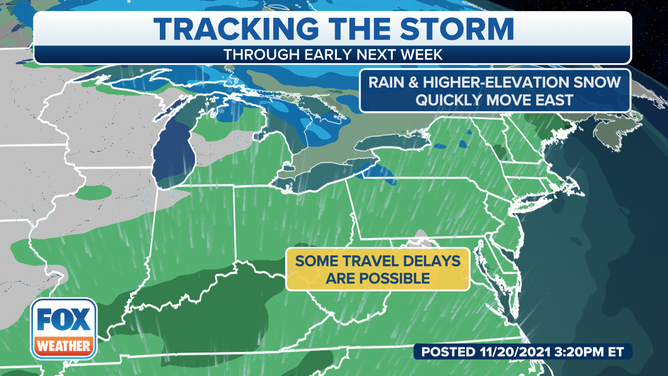 Hearing of a storm system bringing rain and some snow to heavily populated areas during the busiest travel season of the year isn't the news travelers want to hear. Still, it won't be a significant disruption.
"The general idea is that we're not looking at a blockbuster event ahead of Thanksgiving," said FOX Weather meteorologist Mike Rawlins. "Major travel disruptions appear unlikely due to this storm."
THANKSGIVING TRAVEL FORECAST: WHERE HOLIDAY TRAVELERS CAN EXPECT FLIGHT DELAYS INTO NEXT WEEK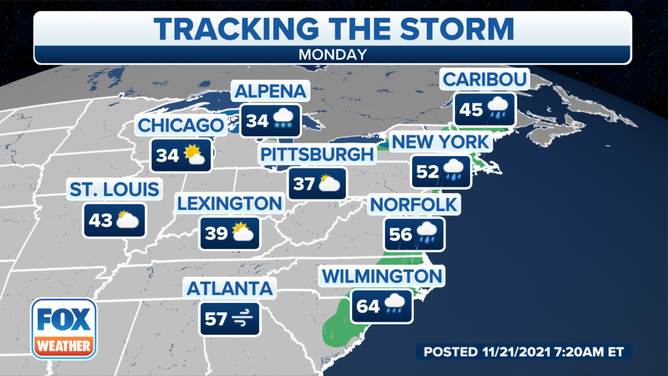 Rain will make its way across the northeast on Monday dousing Boston, New York and Washington, D.C.
Except for northern Maine, temperatures along the East Coast are expected to be in the 50s when rain arrives, so there isn't a concern for any wintry weather.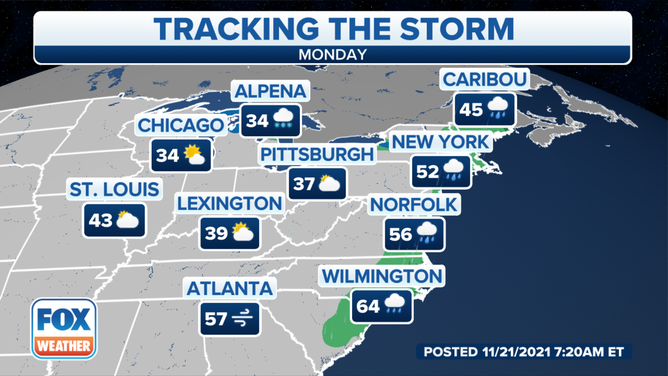 The system will continue to impact the Northeast on Monday, bringing some rain showers to New England and mid-Atlantic, including the Interstate 95 corridor from Boston to New York City to Washington, D.C.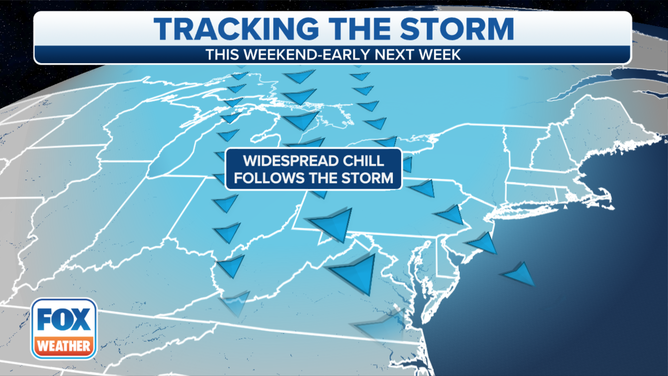 Some rain could transition to snow in parts of the interior Northeast as cold air gets pulled into the region when the storm system moves through. In addition, lake-effect snow could develop along portions of the Great Lakes from Michigan into western and central New York state.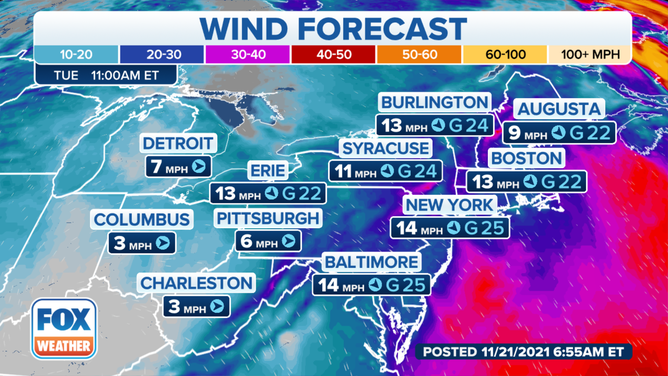 Strong winds are also expected on the backside of the system. Gusts of 20-25 mph are expected in many areas, including Baltimore, New York City, Providence and Boston, through Tuesday morning as the system continues to pull away from the coast.