Pamela downgraded to tropical storm after making landfall in Mexico
Flash flooding is possible in Texas, Oklahoma as remnants move into the area Wednesday night, Thursday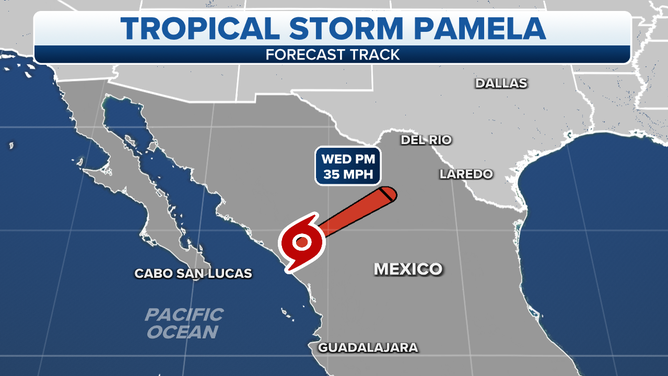 Estacion Dimas, Mexico - The National Hurricane Center said Pamela made landfall in Mexico as a hurricane but was downgraded to a tropical storm as the system continues to move northeast across the nation.
Landfall occurred close to Estacion Dimas in the state of Sinaloa around 6 a.m. MDT Wednesday with winds of 75 mph.
As of 9 a.m. MDT, the center of Tropical Storm Pamela was located about 85 miles north-northeast of Mazatlan, Mexico and was moving to the northeast at 23 mph.
The storm currently has sustained winds of 65 mph.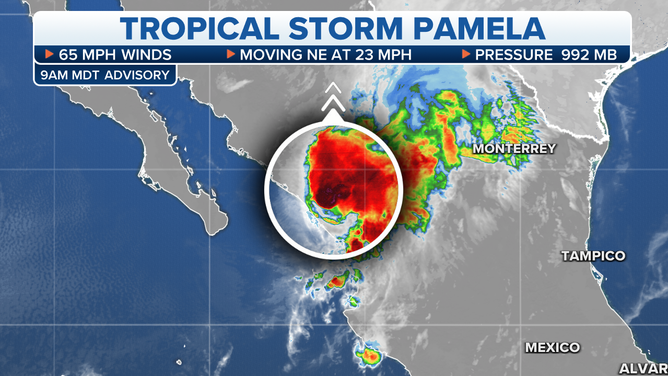 Hurricane warnings have been dropped and changed to tropical storm warnings for areas between Bahia Tempehuaya to Escuinapa.
As the storm continues on its path to the northeast, the heavy rain will move into portions of Texas and southeastern Oklahoma late in the day Wednesday or Thursday.
That could result in considerable flash flooding in the region. 
For more information on the flood threat in Texas and Oklahoma, click here.