More record-high temperatures expected across central, western US
More than 95 percent of the country will experience temperatures above average for this time of year.
When you think of December, you may be thinking of frigid air and snow, but many areas across the central and western United States will experience another day of temperatures 20 to 30 degrees above average for this time of year.
That's not what you'd usually expect on the first day of meteorological winter, and it's been warm all week.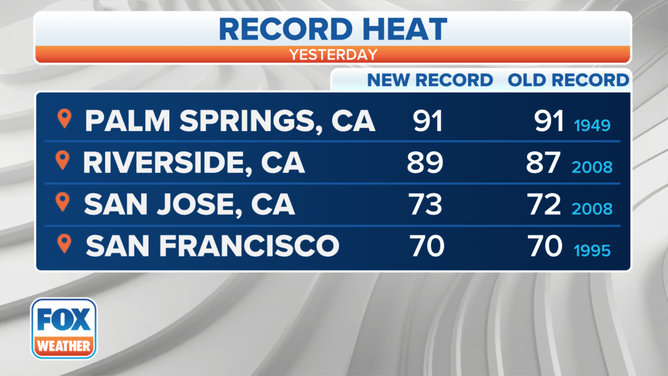 Several records were broken or tied in California on Tuesday. Palm Springs tied its record of 91 degrees, which has been held since 1949. Riverside broke its old record of 87 degrees after hitting 89 Tuesday afternoon. San Jose also broke a record, while San Francisco tied its old record of 70 degrees.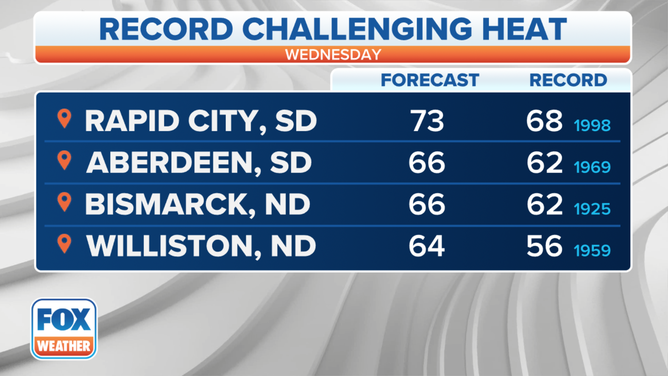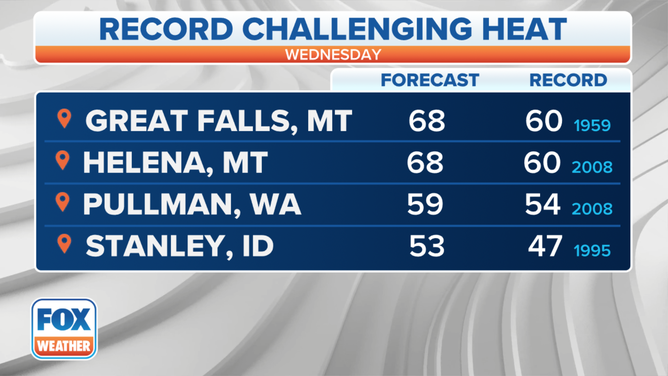 For Wednesday, several records are being challenged. Rapid City, South Dakota, could hit 73 degrees, which would break its old record of 68 degrees set in 1998. Aberdeen, South Dakota, could also set a record. Temperatures there could hit 66 degrees, breaking the old record of 62 degrees set in 1969.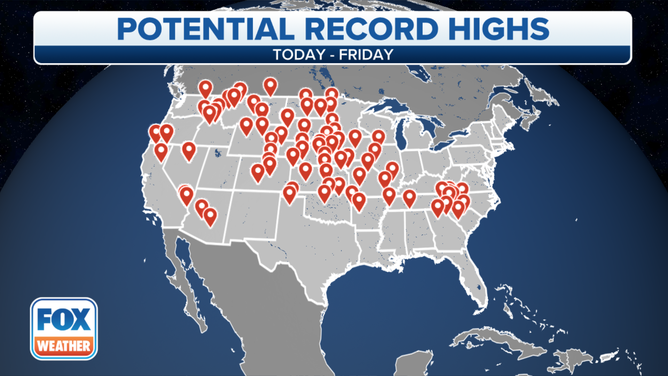 The Plains and Rockies aren't the only areas where records could be challenged. 
WINTER COMES IN LIKE A BLOWTORCH
Above-average temperatures will be felt across most of the country by the end of the week. That would put records in jeopardy from Washington, Oregon, and California east to Georgia, South Carolina, and Virginia.
Denver, which is still waiting for its first significant snowfall of the season, will get into the lower 70s Wednesday and Thursday, so snow lovers will have to wait a little longer.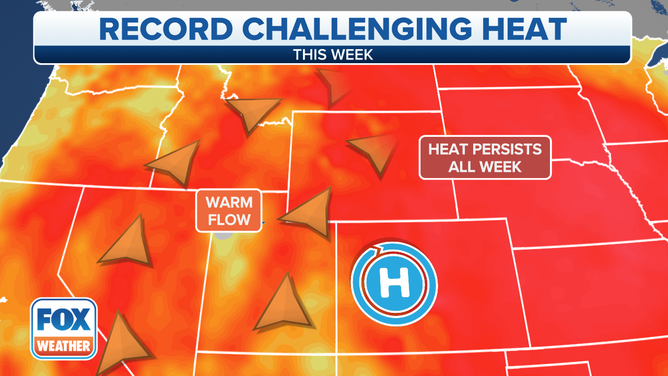 So what's behind all the above-average temperatures?
A high-pressure system over Colorado is in control and will stay that way for the rest of the week. The system spins in a clockwise rotation, and it pulls the warmer air from the south and funnels it to the north. Then, as the system begins to move out, that will cause the warmer temperatures to start to move to the eastern half of the United States.
On Thursday, the mild air will finally push to the eastern United States, where temperatures of 5 to 10 degrees above average will be felt from Maine all the way south into northern Florida. 

Most of the country will be above-average through Thursday. 
At least 93 percent of the lower 48 states will be at least 5 degrees above average on Wednesday. That means about 198 million people will experience mild temperatures. 
On Thursday, it's expected that 65 percent of the lower 48 will be at least 5 degrees above average. 
So, not as extensive, but at least 286 million people will be able to enjoy the higher temperatures.