Winter comes in like a blowtorch
With the jet stream far to the north, it'll allow most of the country to see high temperatures above average.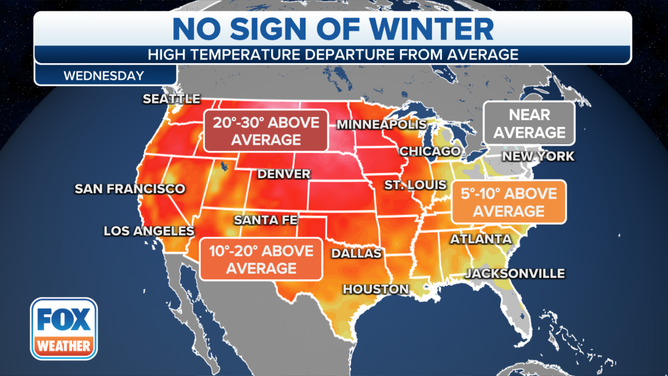 The national temperature map will be redder than Rudolph the Red-Nosed Reindeer for the first day of meteorological winter.
High temperatures for most of the country on Wednesday will be at or above average.
WHEN DOES WINTER REALLY START? IT DEPENDS ON WHO YOU ASK
Meteorologists say with the jet stream far to the north, it'll allow most of the country to experience the dry, warm weather.
High temperatures in the West and Plains could approach 30 degrees above average as high pressure dominates the weather pattern.
The only regions of the country that could see below-average temperatures will be New England and the Upper Great Lakes. Forecast models show a pair of low-pressure systems will continue to transverse the region, which will produce light rain and occasional snow showers.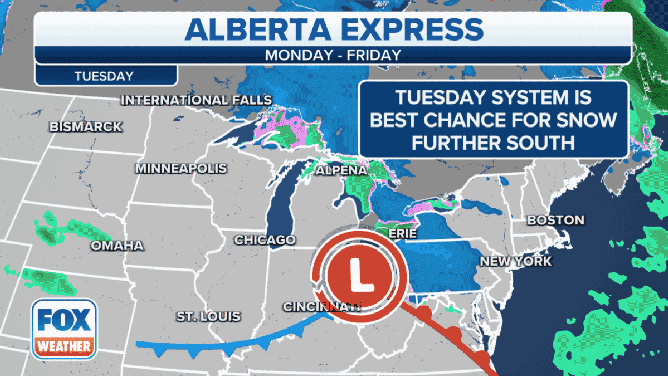 The warm and dry weather won't be welcomed news for all.

Meteorologists say the gusty winds associated with the county's warm-up could lead to wind gusts of more than 70 mph in parts of Montana, and gusts upwards of 50 mph are possible in the Dakotas.
Several wind alerts have been issued for the region. Meteorologists advise drivers of high-profile vehicles to use caution, as driving conditions may be difficult at times.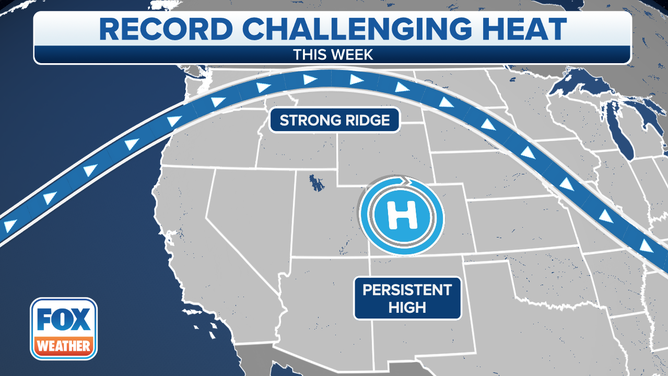 Meteorologists will also be watching parts of California closely. That's where the abnormally warm weather may help worsen fire threat levels.
The combination of warm temperatures, breezy conditions, and low relative humidity will lead to elevated fire dangers.
Forecast models show the warm weather pattern will last through much of the week. By Thursday, the warm dome of temperatures will move eastward, sending the mercury well above average from the Rockies into the Southeast.