Temperatures continue to spike across central and western US
The warmer air could stick around for the rest of the week
More records broke Tuesday as temperatures across much of the central and western U.S. spiked 15 to 20 degrees above average for this time of year.
As we transition from fall into winter, this is more mild air than hot, meaning temperatures are rather pleasant.
Salinas, California tied their record that was set in 1935.  They hit 79 degrees and their average temperature is 64 degrees.  Breaking more Northern California records; San Jose hit 73 degrees, Oakland hit 73 degrees and Napa hit 68 degrees.
Southern California joined in the record-breaking too.  Riverside hit 89 degrees, 20 degrees warmer than their temperature.  Palm Springs hit 91 degrees and tied their record set in 1949.
More record breakers:
Yuma, Arizona 83 degrees, their average 71 degrees
Yakima, Washington 64 degrees, their average 42 degrees
Alamosa, Colorado 58 degrees, their average 41 degrees
Record heat continues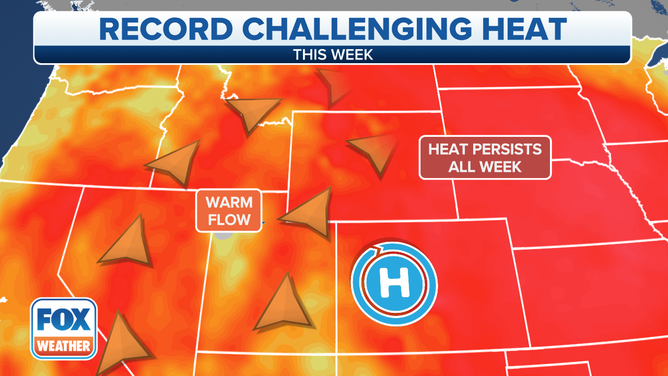 Wednesday and Thursday will threaten record highs too across Montana, Washington, Idaho, and the Dakotas.  Glasgow, Montana is poised to topple a record held since 1925.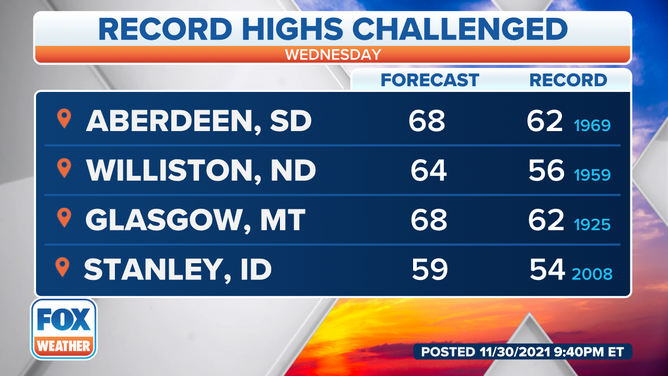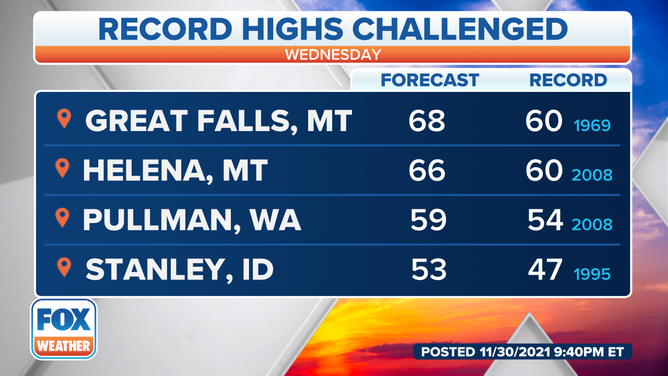 So what's behind all the above-average temperatures in the area?
A high-pressure system over Colorado is in control and will stay that way almost all week. The system spins in a clockwise rotation, and it pulls the warmer air from the south and funnels it to the north.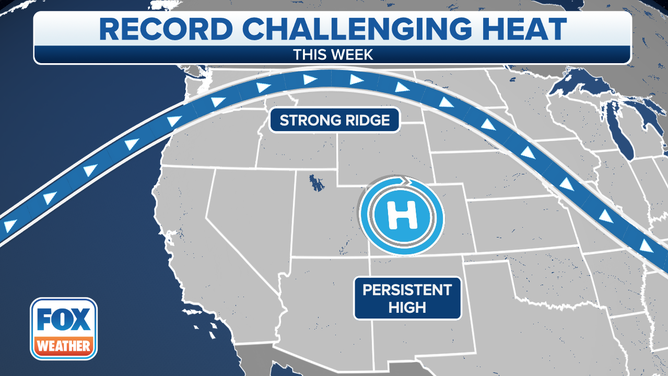 The above-average temperatures will be felt across most of the United States as this week progresses.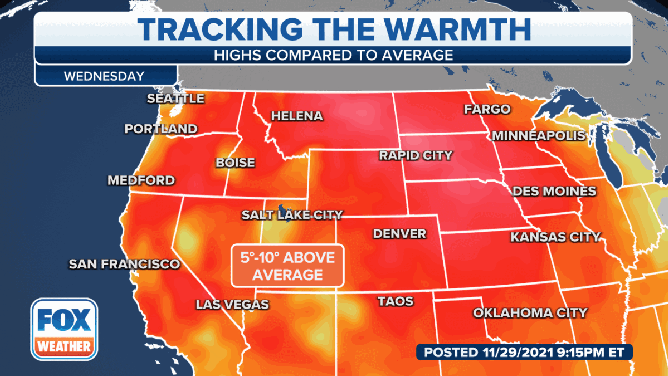 Denver, which is still waiting for its first significant snowfall of the season, will get into the low-70s Wednesday and Thursday. So, snow lovers will have to wait a little longer.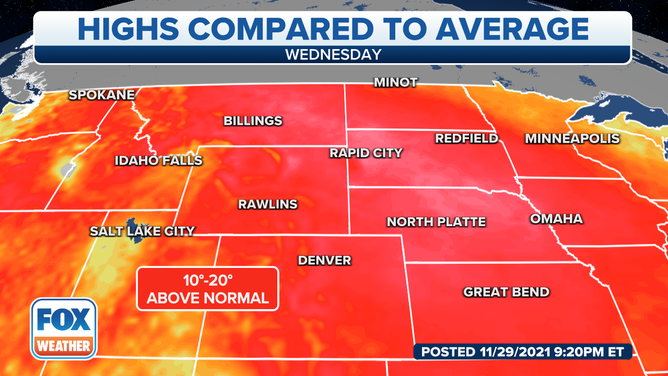 By Wednesday, the warmer temperatures will move into places like Minneapolis and Kansas City which could be 10 to 20 degrees above average.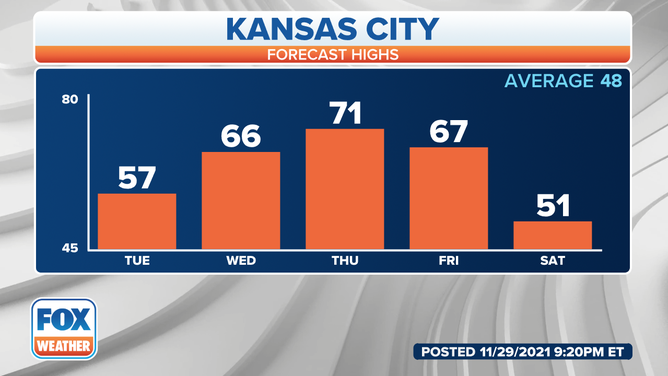 On Thursday, the mild air will finally push to the eastern United States, where temperatures of 5 to 10 degrees above average will be felt from Maine all the way south into northern Florida.