Storm-surge-prone Marco Island prepares as hurricane season begins
Hundreds of properties on Marco Island were severely impacted by Hurricane Irma in 2017, and there are areas still recovering five years later
Much of South Florida will be dealing with heavy rain on Friday and Saturday as Tropical Storm Warnings have been issued.
According to the National Hurricane Center, Potential Tropical Cyclone One is expected to organize and become Tropical Storm Alex as it approaches Florida.
WHAT IS A POTENTIAL TROPICAL CYCLONE?
Marco Island is located on the southwestern side of Florida and is also under a threat of storm surge. It's a coastal barrier island made of deposited sand and runs parallel to the coastline.
The projected path and intensity of Potential Tropical Cyclone One.
(FOX Weather)
---
Barrier islands tend to be more prone to flooding and storm surge.
The island is experienced in tropical storms, tropical depressions and hurricanes, and they are at risk every season.
HERE'S HOW TO PREPARE FOR HURRICANE SEASON NOW
"We had Hurricane Irma in 2017, which following that, really served as a motivator to sharpen preparedness citywide, countywide and within our region and state," said Chris Byrne, fire chief of the Marco Island Fire Rescue Department.
Hundreds of properties in Marco Island were severely impacted by Irma, and there are areas still recovering five years later. But resilience has been made and significantly improved.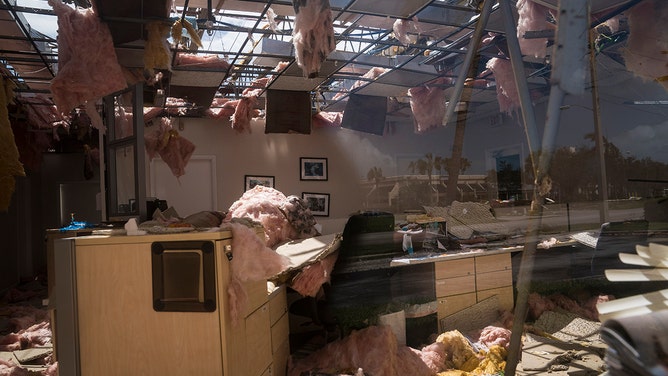 "We continue to have a lot of residential homes that are still having their roofs replaced, but there has been great progress there," Byrne said. "And some of our beachfront condominiums are still going through some wind retrofit of impact glass doors and windows."
While this will not be a hurricane by any stretch of the imagination, authorities will use the opportunity to test what has worked in the past. They will also critique what may potentially work in the future.
WHAT TO DO WHEN HURRICANE OR TROPICAL STORM WATCHES AND WARNINGS ARE ISSUED FOR YOUR TOWN
"It certainly came very early in the season, which we'll just emphasize to the entire southwest Florida community that preparedness is very important," Byrne said.
Some concerns are going into Friday night's event that Marco Island residents need to be aware of as authorities monitor the storm's progress.
"And as far as tropical storm conditions into the evening, our concerns matched with high tide would be some localized flooding of our roadways as well as with the potential of the wind gusts, some power outages," Byrne said.
HOW TO WATCH FOX WEATHER ON TV
And with storms like this one, they have the potential for some heavier downpours.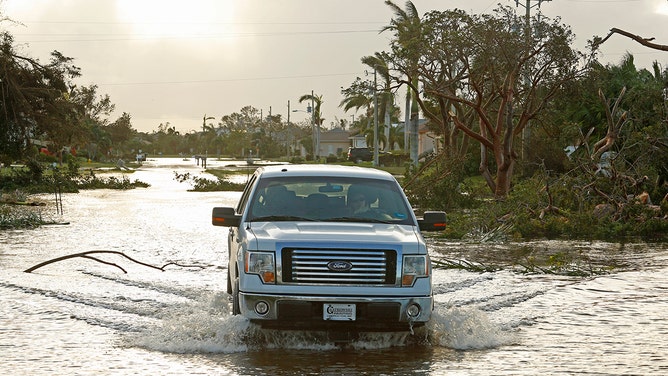 High-water rescues are one potential danger that comes along with all of that water – potentially anywhere between 5 to upwards of 10 inches of rain. However, Byrne said that firefighters and all Marco Island city staff operate under an emergency management plan.
"We do have high-clearance vehicles to access flooded areas. Our public works department has been working to assure that all the stormwater drains are clear, and they will continue to monitor that throughout the day and into the evening," he said.
Police will also monitor the road conditions and determine any detours, closures or barricading that needs to be done.
GET THE LATEST EPISODE OF THE FOX WEATHER UPDATE PODCAST
It's important that you have a reliable source of information about any tropical systems that develop. 
FOX Weather will be extensively covering hurricane season, and the FOX Weather app is a great resource to keep you informed and has a 3D radar that you can use to track storms. The free FOX Weather livestream is also available 24/7 on the website, app and on your favorite streaming platform. The FOX Weather Update podcast also provides weather information for the entire country.