What to do when Hurricane or Tropical Storm Watches and Warnings are issued for your town
Be sure to follow the advice and information given by local officials when a tropical storm or hurricane is approaching.
A Hurricane Watch or Tropical Storm Watch has been issued for your town. Your anxiety levels were already high, and now they're through the roof. A million thoughts are racing through your mind, but there's no need to panic when storm watches and warnings are issued as long as you follow the advice given by local officials and professionals.
When a predicted hurricane or tropical storm threatens the U.S. coastline, meteorologists at the National Hurricane Center issue a variety of products, including watches and warnings, to keep the public informed about the dangers faced along the storm's projected track.
The primary goal of any NHC product is to protect life and property, so when a Hurricane Watch or Warning or Tropical Storm Watch or Warning is in effect, it's important to understand how to react properly. 
HURRICANE, TROPICAL STORM WATCH VS. WARNING: WHY IT'S IMPORTANT TO KNOW THE DIFFERENCE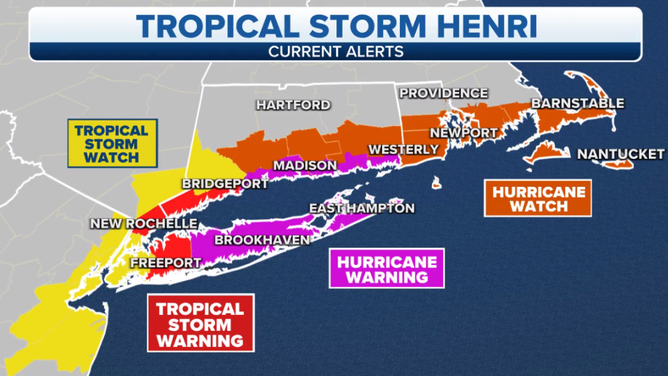 What is a Tropical Storm or Hurricane Watch?
Tropical Storm Watches are issued when tropical storm-force winds (sustained winds of 39 to 73 mph) are possible within the watch area, generally within 48 hours.
Hurricane Watches are issued when hurricane-force winds (sustained winds of 74 mph or greater) are possible within the watch area, generally within 48 hours.
Tropical Storm Watches do not mean hurricane- or tropical-storm-force winds will definitely occur; they only mean those winds are possible, but you still need to take watches seriously.
2023 ATLANTIC HURRICANE SEASON GUIDE: HERE'S WHAT TO KNOW ABOUT THIS YEAR'S STORMS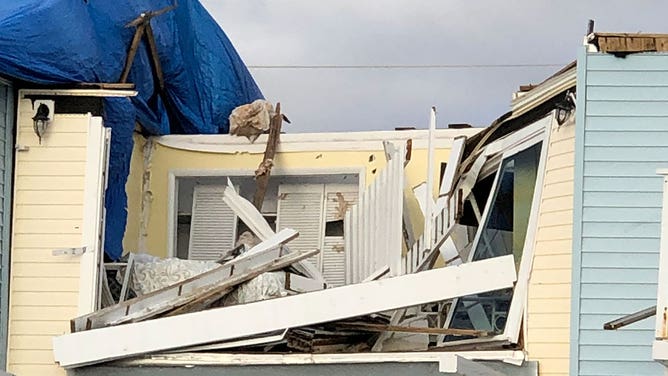 If a Tropical Storm or Hurricane Watch is issued for your town, here are some things you should do to prepare, according to the Insurance Information Institute:
Purchase any emergency supplies that you don't already have on hand. Make a hurricane item checklist for batteries, candles and flashlights. They will likely sell out quickly, so it's advised to get to the stores early.
Prepare your yard by removing all outdoor furniture, lawn items, planters and other objects that can be picked up by strong winds. Remove any weak branches on plants and trees. Lower your TV and radio antennas and retractable awnings. You do not want property damage.
Prepare for a potential evacuation by reviewing your evacuation plan. If you have pets, you should also construct a pet evacuation plan.
Fully charge your cell phone and any other electronics you might need.
Fill your car with gas. If there is a loss of power, gas stations can't pump gas unless they use a generator or an alternate power source.
Write down the name and phone number of your insurance provider and keep this information readily available in your wallet or purse.
What is a Tropical Storm or Hurricane Warning?
Tropical Storm Warnings are issued when tropical storm-force winds are expected within the warning area within 36 hours.
When is a Hurricane Warning issued? Hurricane Warnings are issued when hurricane-force winds are expected somewhere within the warning area.
The National Hurricane Center issues Hurricane Warnings 36 hours before the most likely arrival of tropical storm-force winds to give you time to complete your preparations. All preparations should be rushed to completion when a Hurricane Warning is issued, and you should evacuate as soon as possible if ordered by local officials.
HOW TO PREPARE FOR AN EVACUATION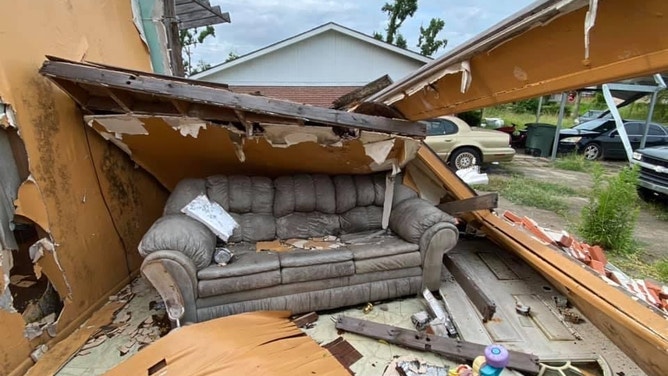 Hurricane Warnings and Advisories can remain in effect when dangerously high water, or a combination of dangerously high water and exceptionally high waves, continues, even though winds may be less than hurricane force.
LEARN HOW TO SURVIVE A HURRICANE IF YOU DIDN'T EVACUATE
Here's what you should do if a Tropical Storm or Hurricane Warning is issued for your town – meaning the storm is imminent – according to the III:
Stay up-to-date on the storm's progress by watching our coverage and alerts on FOX Weather and the FOX Weather app, visiting FOXWeather.com or listening to your local news on the radio. You can also listen to a NOAA Weather Radio for critical information from the National Weather Service.
Install hurricane shutters, board up windows and garage doors and close curtains and drapes on all windows and doors to protect you from glass that may be shattered by tropical high winds.
The FOX Weather app is free to download and will notify you of any weather alerts issued for your current and saved locations.