Making homes resilient to natural hazards: University creates tool to prepare property for hurricane season
HazardAware, created by the University of Central Florida, helps residents and community planners make their homes and communities more resilient to natural hazards
A university in Florida has developed a tool to help some Gulf Coast residents plan during hurricane season as the actual cost of hazards becomes beneficial in helping you prepare.
HazardAware, created by the University of Central Florida, provides information on natural hazard loss, frequency, and mitigation for residential buildings for 196 counties and parishes along the Gulf.
The university says its goal is to enable everyone to access hazard, risk, vulnerability, resilience and mitigation information to make more informed and safer housing choices and learn how to mitigate hazard losses to their current homes.
"It is a freely available tool for covering 14 million residences across the Gulf States," said Dr. Chris Emrich, a professor at UCF. "What it shows you is the true cost of hazards on your home."
Using the tool can help residents increase their understanding of risks to a specific property, as well as educate property owners and renters on what they can do to reduce their losses from hazard events in the future.
And finding out about your home or business is as easy as typing in an address.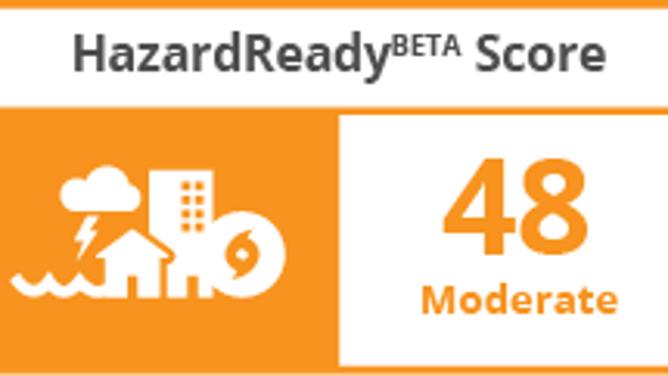 "We provide every address with a dynamically driven hazard-ready score," Emrich said. "And that hazard ready score is a composite of five different characteristics, including losses that your area has seen in the past. The type of construction your home is, the year of the construction, and several other factors, including community resilience and social vulnerability and environmental resilience."
The score allows residents to see how well their property holds up against potential hazards like flash flooding, tornadoes, hail and even drought.
"What is really more important is that people look at the costs," explains Emrich. "The hazards will run their house every year above insurance, but there is also a mitigation tool set in there. So, we tell people from renters to homeowners things they could do that are low cost or potentially a little more cost to mitigate for those future hazards."
WHY YOU SHOULDN'T BE ON AUTO-PILOT WHEN IT COMES TO YOUR INSURANCE THIS HURRICANE SEASON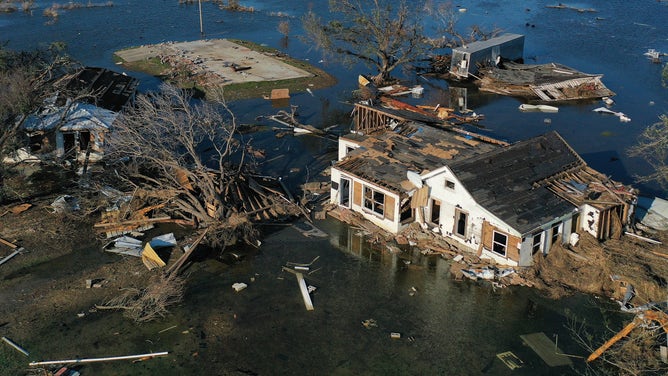 Regarding impacts of hurricanes, the university says that the tool provides information about future flooding linked with sea-level rise and emphasizes hurricane wind and flooding losses and potential mitigation measures for those hazards.
HERE'S WHY THE ATLANTIC HURRICANE SEASON RUNS FROM JUNE TO NOVEMBER
The team's data within HazardAware provides information on how frequently each hazard has occurred in the area surrounding a specific address by looking back at 30 years of severe weather, drought, fire and flood data. The data was then used to create an average annual occurrence value so that users would know what to expect for any given location along the Gulf.
The university says that it is the most hazard information in one place for 13.3 million residential properties.
For more information on HazardAware or to check your score, click here.
Track potential hazards in your area with the FOX Weather app. The free FOX Weather livestream is also available 24/7 on the website and app and on your favorite streaming platform. The FOX Weather Update podcast also provides weather information for the entire country.