Lightning deaths hit record low during 2021
NLSC says 11 people were killed by lightning in the U.S. last year.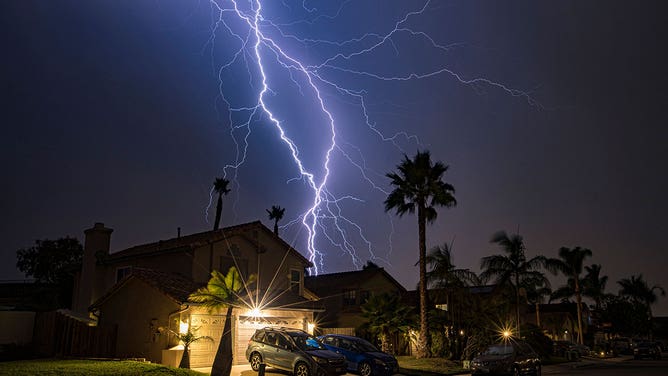 CUMBERLAND, Maine – The number of people killed by lightning in the U.S. hit a record low last year.
Officials at the National Lightning Safety Council said Friday that lightning killed 11 people across the country last year. The number is the fewest number of annual lightning deaths in the U.S. since the previous record low of 16 in 2017.
Eight of the deaths in 2021 were related to recreational activities – five happened on beaches and three happened on golf courses. The remaining three deaths were work related.
"This new low of 11 lightning deaths is dramatically fewer than the 432 Americans killed by lightning in 1943," John Jensenius, a lightning safety specialist with the NLSC, said in a written statement.
DEBUNKING 7 MYTHS ABOUT LIGHTNING
The low number of deaths is a win for lightning safety advocates, considering there were 194 million lightning events detected across the U.S.
Texas had the highest number of strikes in 2021 with nearly 42 million.
Jensenius said he attributes the low number of deaths to lightning safety awareness campaigns and the growing accessibility of weather information.
"When the Lightning Safety Awareness Campaign began in 2001, the U.S. averaged 47 lightning fatalities a year," Jensenius said. "The average number of deaths for the past five years has now dropped to 17. It's very rewarding to know that the campaign has been so successful."
A list of lightning fatalities by year since 2006 can be found at lightningsafetycouncil.org.