First storm of 2023 hurricane season formed in January, NHC says
A reassessment conducted by the National Hurricane Center of a powerful mid-January storm in the Atlantic found that it became a subtropical storm. The finding will affect how other storms this season are designated.
MIAMI – Hurricane season got off to an earlier start than anyone thought after federal meteorologists found that a powerful storm that formed in the Atlantic Ocean in January was subtropical.
In a statement released Thursday by the National Hurricane Center, officials said a typical reassessment of the storm that was located about 300 miles north of Bermuda on Jan. 16 determined it should be designated a subtropical storm. These kinds of storms derive most of their energy from the clash of warm and cold air but don't have fronts associated with them.
"Specific information on the justification for the subtropical storm designation, as well as the system's synoptic history and impacts, will be available in a Tropical Cyclone Report, which will likely be issued during the next couple of months," officials wrote in the statement.
At the time, NHC forecasters issued an outlook on the storm and said it was producing powerful winds but was not tropical in nature. It was also bound for colder waters, and a transition to a subtropical or tropical cyclone was unlikely.
The storm did not bring major impacts to the U.S., but wind gusts of more than 60 mph were reported on Sable Island in Nova Scotia, Canada. 
EXPERTS PREDICT SLIGHTLY BELOW-AVERAGE HURRICANE SEASON IN ATLANTIC DUE TO EXPECTED EL NINO INFLUENCES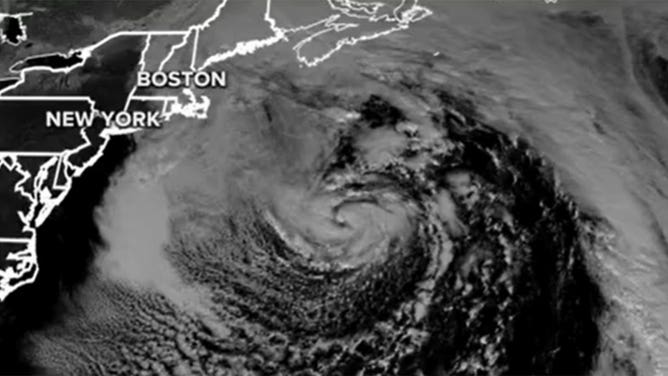 So, what do we call it?
This finding has muddied the waters a bit when it comes to designations for future storms this season.
According to the NHC, the subtropical storm has been given the first ID number of the 2023 season – AL012023, but it will not take the first name on the 2023 Atlantic season list, which is Arlene. The next storm will receive the second ID number of the season – AL022023.
"If the system begins as a tropical depression, then it would be given the designation 'Tropical Depression Two,' and if it becomes a tropical storm, it would be given the name 'Arlene,'" NHC officials said in the statement.
NOAA UPGRADES STORM SURGE MODEL AHEAD OF 2023 HURRICANE SEASON
Tropical systems in January are rare
There are only six tropical systems on record for the month of January, not including this year's storm.
The last one was Hurricane Alex which first formed near the Bahamas on Jan. 7, 2016. It went on to become a Category 1 hurricane with 75 mph winds as it tracked east before dissipating in the North Atlantic on Jan. 17.
Only three January storms have become hurricanes – Alex (2016), Alice (1954) and an unnamed storm in 1938.
None of the January storms on record have made landfall in the U.S.
TOP 5 COSTLIEST HURRICANES IN US HISTORY